Have machine will travel! I love this motto-
When I helped pack up the car for this longer than normal vacation it was an automatic reflex to pull out the machine.  Dear Hubby looked at me as if to say – "really?"  The answer is yes, really!  It tucks away neatly in my over packed mini van.  (yes, I said mini van!)  Can you "spy" my Singer sewing machine?  I even brought the extending table- what was I thinking?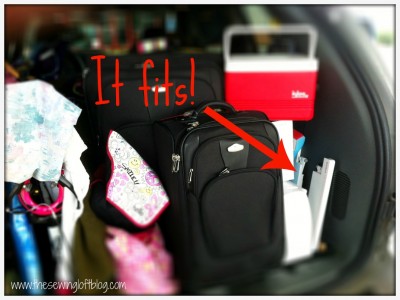 During this family trip I have been able to carve out a sliver of time to put together a new fun project.  Here is a sneak peek and a fun view of my sewing on the go set-up.  Honestly, check out this view!  Each morning the kids from a local sailing school would come by and practice.  It was so fun to watch while sewing.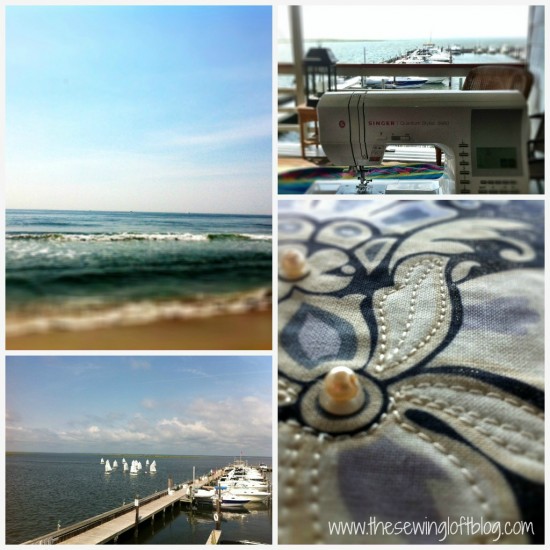 That's it for now, I need to pack up and enjoy the last few days with family before we head back to NC.
Join me next week for fun how to's with buttons!