Button Craft Projects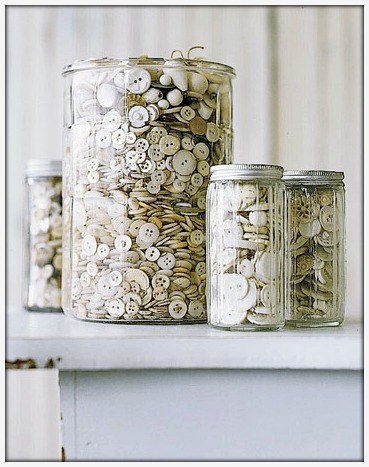 Today's post is all about buttons!  Growing up I used to love searching through Grandma's button tin.  There were so many amazing finds in there.
Here is a round-up of some amazing "how to's" all around button crafts.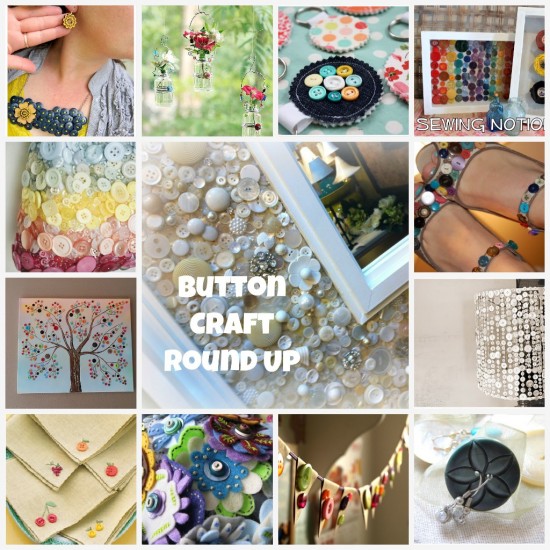 Clockwise from the top left hand corner:
Bib Necklace from The Scrap Shoppe
Button Flower Vase from Pretty Handy Girl
Key Chain by Craftiness is not Optional
Sewing Notions Art from The Country Chic Cottage
Fancy Shoes from Stars for Streetlights
Vintage Lamp by She Dreams Big
Jewelry Holder from Carol at Homework
Button Bunting by Patty Schaffer
Felt Flowers from That Jolie Girl
Embroidered Napkins from Martha Stewart
Canvas Art from Crafts by Amanda
Button Bag by Craftster member Pixiedust
The center picture is from an amazing find during one of my vintage hunts. It is a framed mirror and I loved it! So simple to make.
Stay tuned for more button crafts next week on Cool2Craft TV including my version of button artwork.