I am super excited that September aka National Sewing Month is finally here.  This series is for stitchers of all levels, even those who are just getting started!  My hope is that while reading along you see how others use basic tools to create simple projects.  Who knows, you may just stumble across a new tool that inspires you to put the pedal to the metal!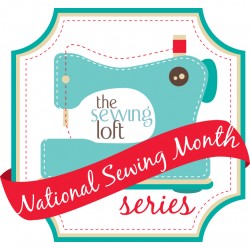 This month on the blog you will hear from an AH-MAZ-ING line up of special guests that have such a wide range of creative style.  I'm sure you will find a project to fall in love with!
Throughout the series, guests will share their favorite tool and an easy "how to" project using this tool. Here is this week's line up:
9/4 Amy from Alliance for American Quilts
9/5 Becky from Patchwork Posse
9/6 Jenelle from Trashn2Tees
9/7 Liz from LizzieBcre8ive
Personally, I can not wait to see what these gals have in store for us! (I've even scheduled time each day to put my skills to the test and try these fun projects.) But in the meantime, I want to hear from you.  What's your stitching style?
Are you…
To help celebrate National Sewing Month and support your stitching passion, the series will end with a large giveaway worth over $1000 in prizes.  That means 3 lucky readers will have a boat load of loot to help them "Reclaim" their creativity, one stitch at a time!
Stay tuned, as each Saturday I will reveal a new prize package along with the weeks special guest list.