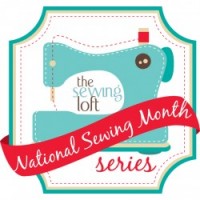 It's the final week of National Sewing Month and the guests have shared some amazing tips & tools along the way! Plus, don't forget the projects!  These quick hitter projects have inspired me to carve out small pockets of time and get stitching!  What about you? Are you a quick hitter like me?  Or maybe you tackle monster projects?  Either way, I want to hear from you- be sure to share your stitching style!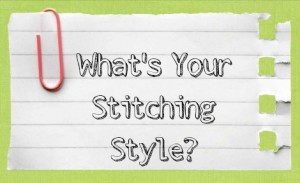 Final Week line up on National Sewing Month Series:
9/24 Samina from American Sewing Guild
9/25 Charies from Charies Creates
9/26 Robin from Create Kids Couture
9/27 Full details of prize packages are revealed and giveaway opens!
9/30 Get in your last entries because the giveaway ends at Midnight.
And Oh My Goodness- the sponsors!! They have all come together to create a prize package that is sure to keep your creative juices flowing!  That's right, at the end of the series there will be a fantastic giveaway!!  3 lucky fans will walk away with boat load of loot that will keep them stitching in style.
Grand Prize Package 
Grand Prize Package is busting at the seams with tons of fun goodies worth over $550 from these amazing sponsors.
Sponsors Include:
American Sewing Guild | American Quilt Alliance | Carol Van Zandt | Cool 2 Craft 
Create Kids Couture | Jo-Ann Fabric | Little Lizard King | Patchwork Posse | Pellon
MCA Applique | MonkeysBug | Riley Blake Designs | Sewing With Nancy
Simplicity | The Sewing Loft |The Warm Company
Prize package includes an assortment of tools, patterns, fabrics, gift cards and so much more.  I can not wait to see what the lucky winners with stitch up.  To tell you that I am excited for this giveaway would be an understatement! I can not wait to reveal the complete prize package and start the giveaway!
The giveaway officially opens on Thursday and I sure hope you are inspired to create something fun!
I would love to hear what tool got your creative juices flowing this week and what fun projects you are stitching up during National Sewing Month.  This week, I raided the scrap basket and created something fun… more details on that coming soon.