Are you looking to make your gifts handmade this year but still need to find the perfect easy sew holiday patterns?  Then this post is for you!  I am always looking to make a few fun handmade gifts but never have time to look for the perfect pattern.  So, I thought this year I would make it happen.  There are so many amazing gift ideas on the market today, that putting together this round up was really hard.  But in the end, I think I have a nice selection of gifts to fit most on your list.
Easy Sew Holiday Patterns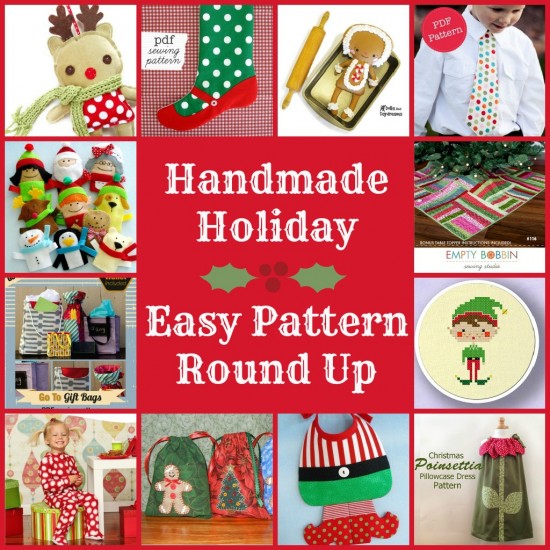 Clockwise from the top left hand corner:
All patterns are reasonably priced, instantly down loadable and can be printed out in the comfort of your home.  Which for me is perfect since during the holiday season, I do most of my stitching during the wee hours of the night.  You know, when everyone is fast asleep!
What are you making for the holidays? Do you have a favorite pattern that I should know about? Or maybe you have the skinny on where to find the best selection of printed holiday fabrics?  If so, do share in the comment section below!