There is nothing that makes me smile more than seeing pictures of projects made by others within our sewing community! 

Jody shared these cuties with me  and I can not determine which I adore more, the mismatched socks or that super cute smile!
Work In Progress From Our Sewing Community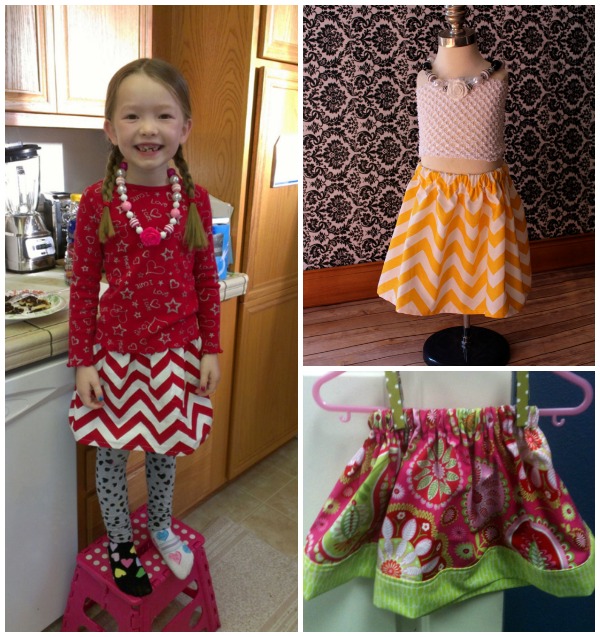 Jody created these skirts by following the knock it off pattern and skirtin around instructions. She mentioned "I made the skirts with the other pattern I got and I LOVE IT!! They are so cute and even a beginner like me was able to pull it off! Thanks again, I'm so proud of myself!"
Wow, that is a great inbox day!   I am so inspired and can not wait for tomorrow when Melissa shares how to draft a fitted skirt pattern.
Remember, if you want to see more of what others in our sewing community are working on so, be sure to visit and post in our flickr pool.  And if flickr is not your thing, feel free to drop me a line or catch me on the facebook page.  I am always floating around!