Our online community is growing by leaps and bounds these days and for me, the best part is seeing your work!  Over the last few months we have explored easy pattern making with Melissa.  She showed us how to make the perfect pj pants and easy t-shirts.  She shared fun tips and tricks along the way!
Online Community Member Spotlight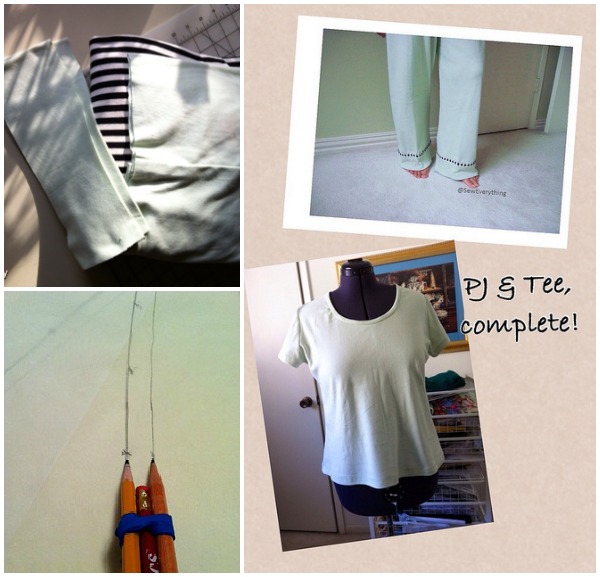 Today's work in progress spotlight is Samina, not only did she stitch along with us, making both pieces but she even shared an easy time saving tip for creating seam allowance.
Samina's tip: Rubber band 3 pencils together and create both lines in one easy pass. I think it's brilliant and would even consider using colored pencil to keep things fun.  Samina is no stranger to sewing. She has shared her Handy Sewing Needle Tips & Tricks during National Sewing Month.
To check out more of what Samina is working on find her here on SewEverything.
Remember, if you want to see more of what others in are sewing in our online community, be sure to visit and share in our flickr pool.  Don't worry if flickr's not your thing, just drop me a line on email or catch me on the facebook page.  I am always floating around!