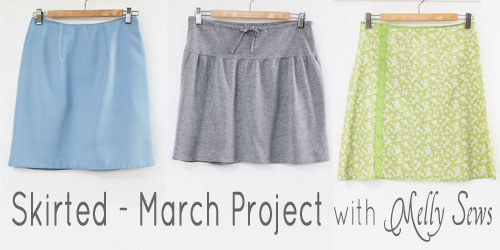 Hello Sewing Loft Readers! Today, in addition to taking your questions about skirt drafting/sewing, I'm going to show you how to take the pattern we drafted last week and turn it into other variations.
Let's start with adding facings – the facings and sewing a zipper into the center back seam are the only things I added to make this fitted skirt.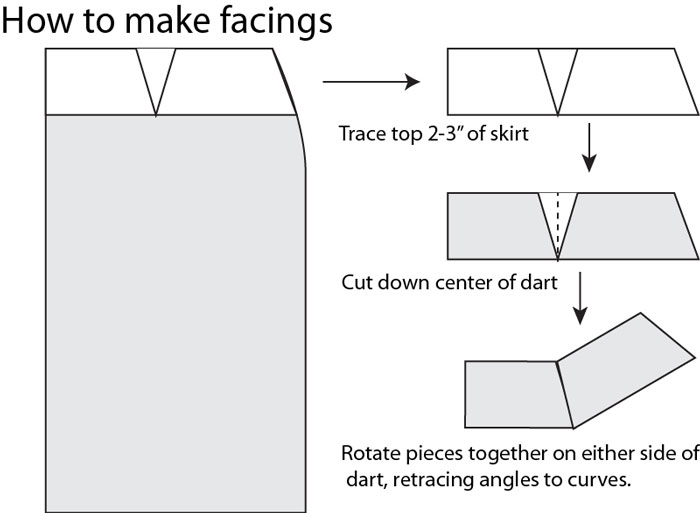 You'll cut your facings on the fold, just like your skirt. Since your skirt already has seam allowances, so will your facings – no need to add them.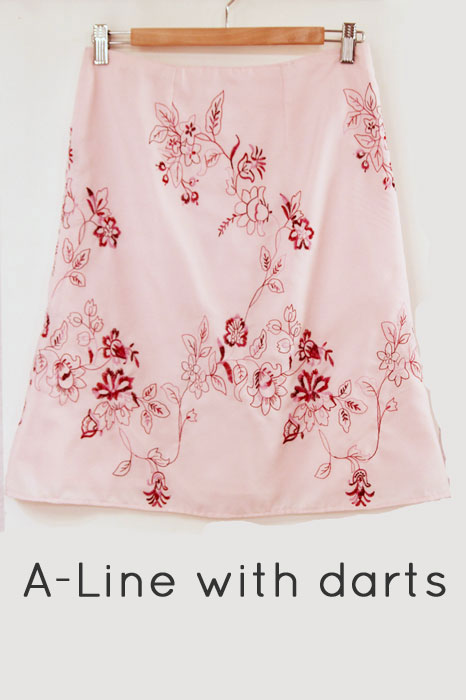 This A-Line skirt I made is fully lined, so no facings. This is a super simple skirt variation.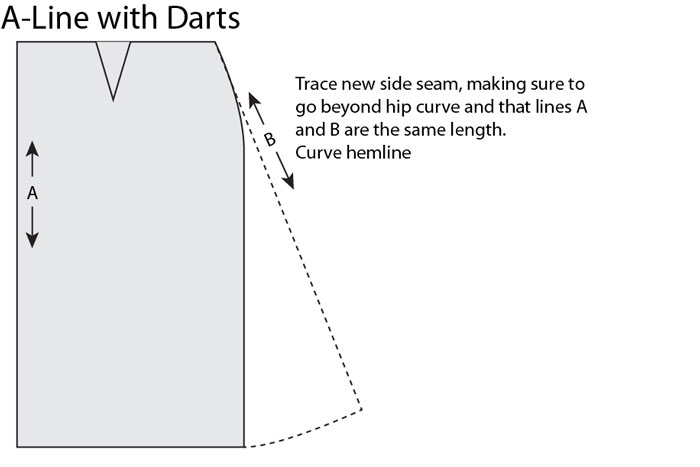 If you think about how you make facings and how you make an A-Line skirt, the next variation is really easy to grasp too.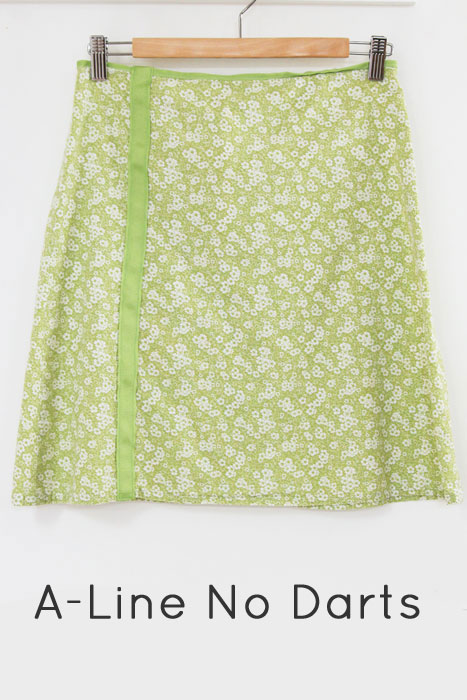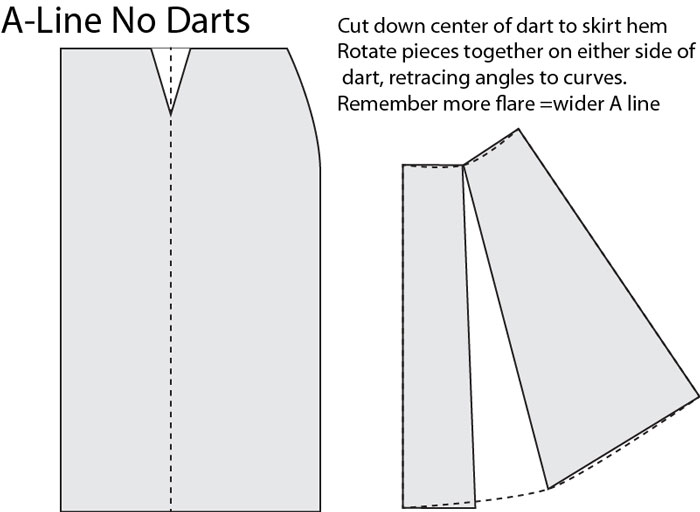 For the A-Line above I also off-centered some ribbon trim, and I finished the waist with the same ribbon. What if you want to add a yoke?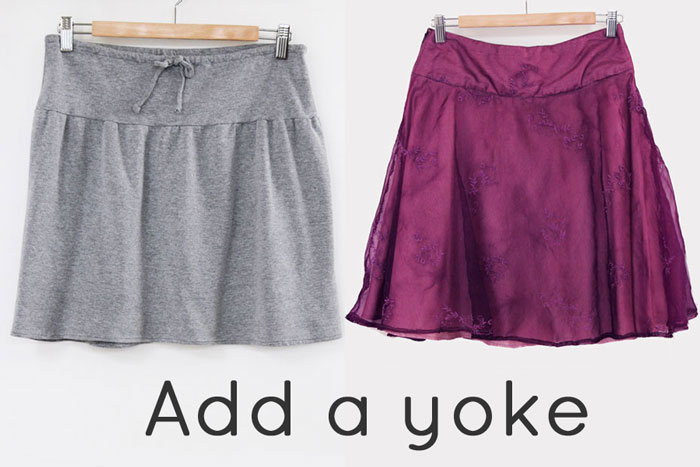 First you'll create an A-line shape with no darts, then you'll just cut the pattern where you want the yoke to be,  and add seam allowances.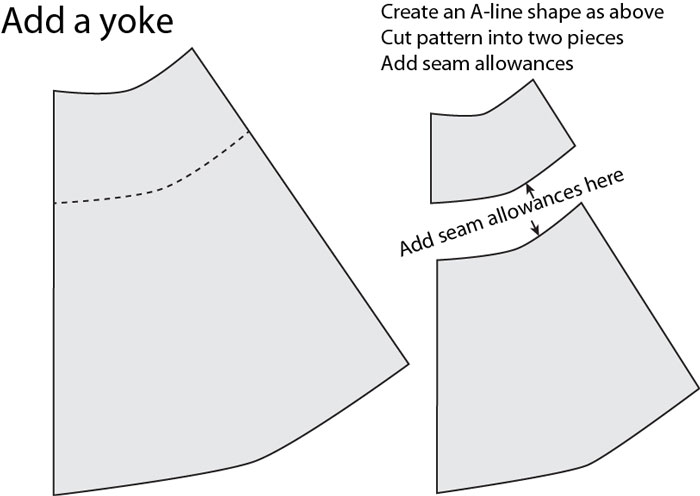 And finally, how to add a flounce.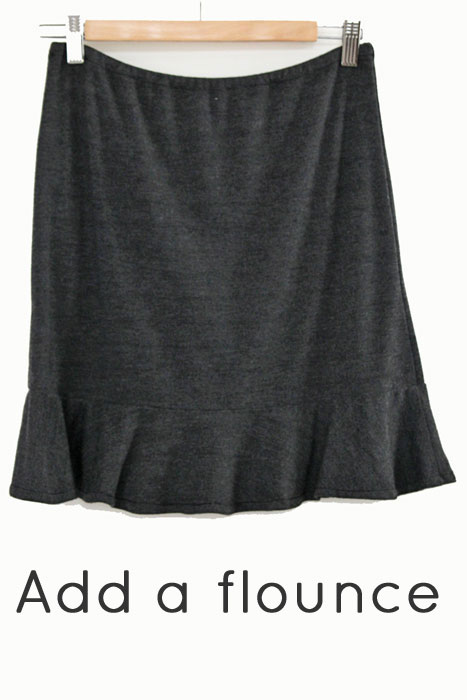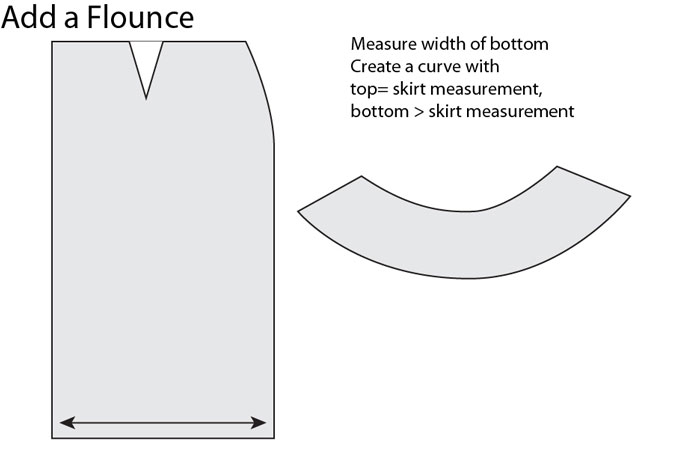 This concept also works if you want the bottom part of a yoked skirt to be fuller than the top part, but without having gathers. In that case, you'd measure the bottom of the yoke, and that would be the top of your curve, and then you'd curve out the bottom – more curve=more fullness.
So it's question time – what do you still want to know about drafting skirts? Fire away in the comments and I'll answer your questions in next week's post. Until then, happy drafting and sewing!