Do you want to take a sewing class but just can not find the time to get there?  Or maybe there is not a class in your local area that you are interested in?  Well, Craftsy has the solution! They offer a wide variety of classes in all areas of the creative arts.  From cake decorating to sewing… there is something for everyone on your list.
Craftsy Classes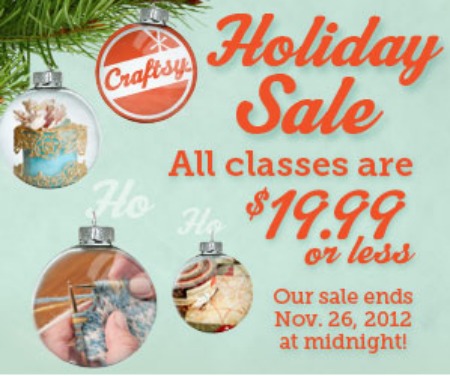 For the next few days, all Craftsy classes are on sale for $19.99.  Some of the classes are up to 60% off.
To be honest, I am eyeing up the Free Motion Quilting Class.  It is something I have always wanted to try and just have not found the time.  This year, I think it will be a late night must do! (pj's included!)
Did you know that Craftsy offers a wide selection of patterns available for instant download?  That's right, no waiting for that email in your in box! It is instant.  Plus, if you forget to save it to your desktop, you can always download it again!) Love that feature!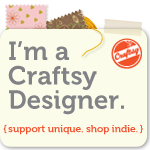 There are many designers to choose from and ps- I am a Craftsy Designer?  That's right, you can find my patterns and even free down loadable projects on Craftsy.