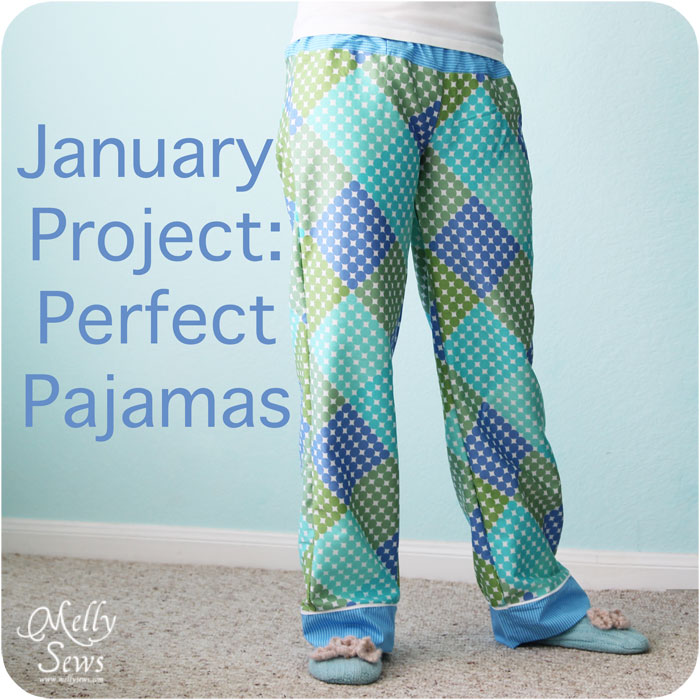 Hi Sewing Loft Readers! Today we're going to talk about our January garment sewing project – Perfect Pajama pants. Why are these perfect? Because I am going to show you how to draft the pattern yourself!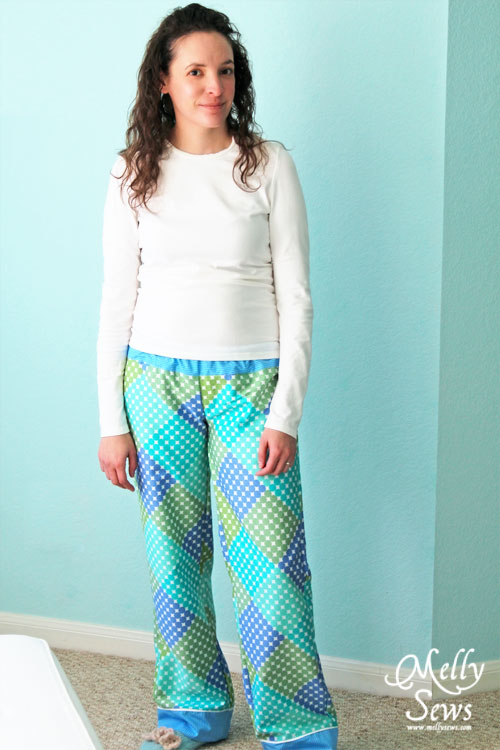 How embarrassing – my first post here and I didn't even bother to get dressed for you. (Actually, I totally did – I wish I looked like this straight out of bed!) I'm Melissa, from Melly Sews, and I'm going to be contributing to The Sewing Loft as your garment sewing expert for the next couple of months. Here's how things are planned right now:
Week 1: Project Introduction
Week 2: Project Tutorial
Week 3: Project Questions and Sharing
Week 4: Project Answers and Features
So this is Week 1 – the Project Introduction. And as it said in the first picture, the project for January is pajamas. You can sew these for yourself (like I did) or for someone else. The key to these is basing them on a pair that you (or your person) have that fits the way you want them to!
I don't know about you, but I am amazed that something as simple to sew as pajama pants can be so incredibly wrong for you in the fit department when you rely on generic patterns. The first issue might be that the pajama pant patterns I've bought in the past have been unisex, and, ahem, Hubby and I need completely different things when it comes to fit.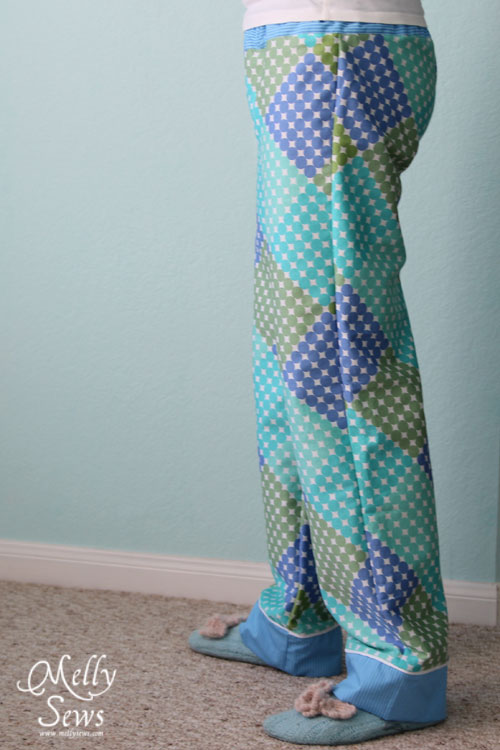 So, gather up your favorite pajama pants and your supplies and meet me back here next Thursday to see how to draft a pattern from them and then sew a copy. So you will no longer have an excuse for that favorite pair with the threadbare seat. Not that I've ever worn any pajama pants that long. Cough.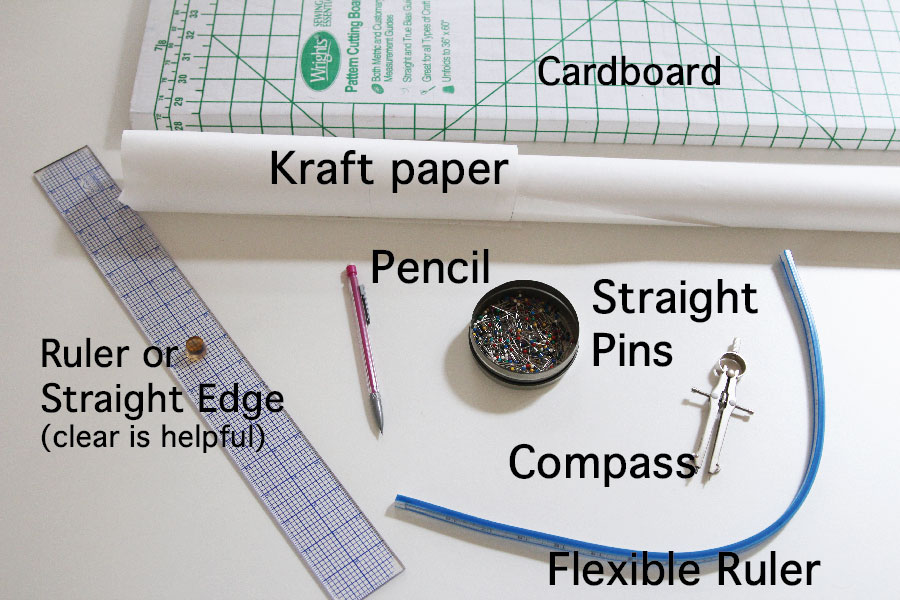 Besides your pants, these materials are a must have:
Cardboard (any kind, but the larger it is, the better)

Pencil
Ruler or straight edge (clear is nice but not essential)
Straight Pins
Kraft Paper (or a bunch of printer paper taped together)
Fabric – depending on what size you are making, you might need anywhere from 1/2 a yard (babies) to 2 1/2 yards (large adults)
Elastic (at least 3/4 wide, and long enough to go around your person's waist)
And it is nice, but not essential to have
A compass – not the kind you use for direction, the kind you used in high school geometry (and you thought that class would never come in useful in real life!)

A flexible ruler
So you have a week to hunt down that stuff and pick out the perfect fabric. See you next Thursday with the tutorial!