Don't forget to sign your work!  That's right you should label your work.
Fabric labels are easy to create and a great way to label your projects.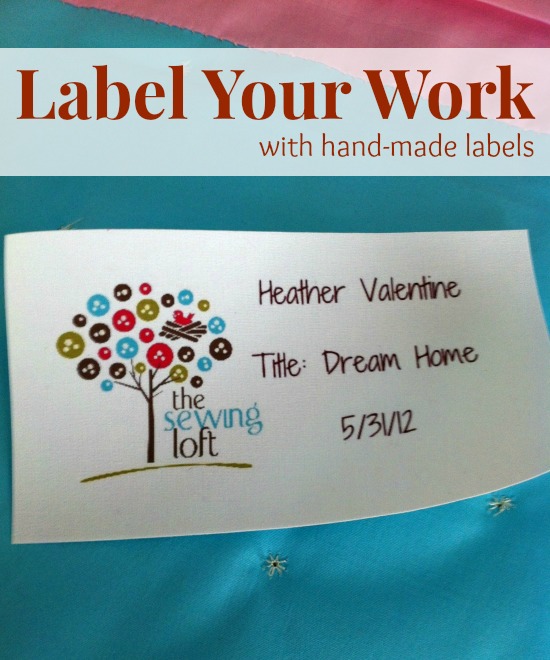 Labels don't have to be fancy or expensive.  For instance, the label above was created on my computer with just a few clicks.  Your imagination is your only limitation!
 Label your work with fabric sheets
Printable fabric sheets are pre cut 8.5″ x 11″ paper-backed fabric that is ready to roll through your printer.  You can pick up printable fabric sheets at your local fabric or craft store. They are easy to use and fit directly into your printer.  These fabric sheets retain color and clarity even after washing.  That's right, they are 100% washable.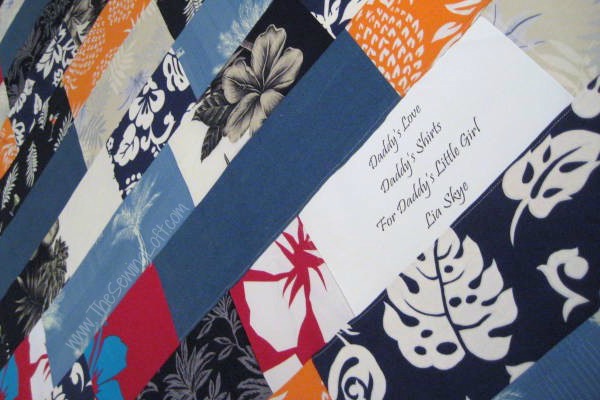 So, whether you're giving a gift, making something for charity or even a "just because" project, don't forget to put a label on it with these easy to make hand-made labels.  This way, you only need to flip over that quilt to remember the who, what, where or why details.

Don't forget to check out our Sewing Tips and Tricks page for more easy ways to keep your projects looking their best!  You will even find more ways to incorporate these printable fabric sheets in your sewing.
Hello! Are you new to The Sewing Loft?

If so, I'm glad you stopped by and hope that something has inspired you to keep your needle moving!  Don't miss a single project and subscribe via email HERE! Bonus- free embroidery pattern with newsletter sign up.  Another great way to connect with me is via Facebook, Pinterest, Twitter, Google+ or Follow my blog with Bloglovin.  I'm looking forward to getting to know you and creating together!