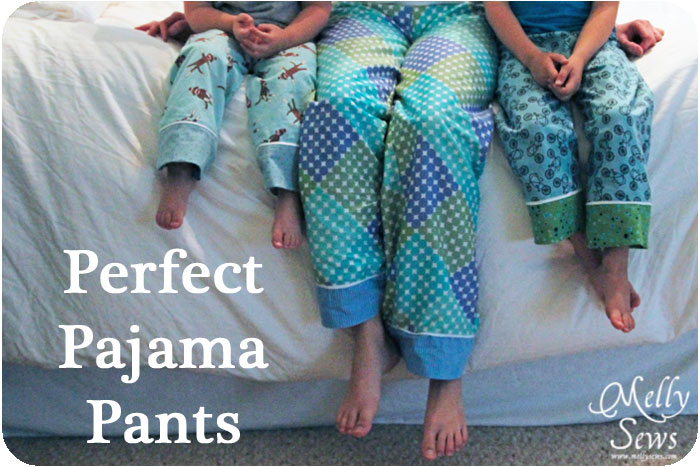 Hello Sewing Loft Readers! We've made it through our first project of the month – sewing the perfect pajama pants. Today I'm going to answer your questions from last time (and THANK YOU for asking some and sparing me from crickets).
Samina asked about what appears to be piping on my pants.  While I do love piping on pajama pants (and even wrote a tutorial about how to sew in piping here), this is not piping on my cuffs. I intended to use it, but ran out, so I used double fold bias tape instead. I think I like it even better than the piping – it lays flat and still adds that pop of color between the cuffs and legs that makes these pants look really polished.
To add it, I basted the bias tape with the open end on my seam allowance (so towards the bottom edge of the pants) and then sewed on the cuff piece. I pressed it flat before sewing the legs closed.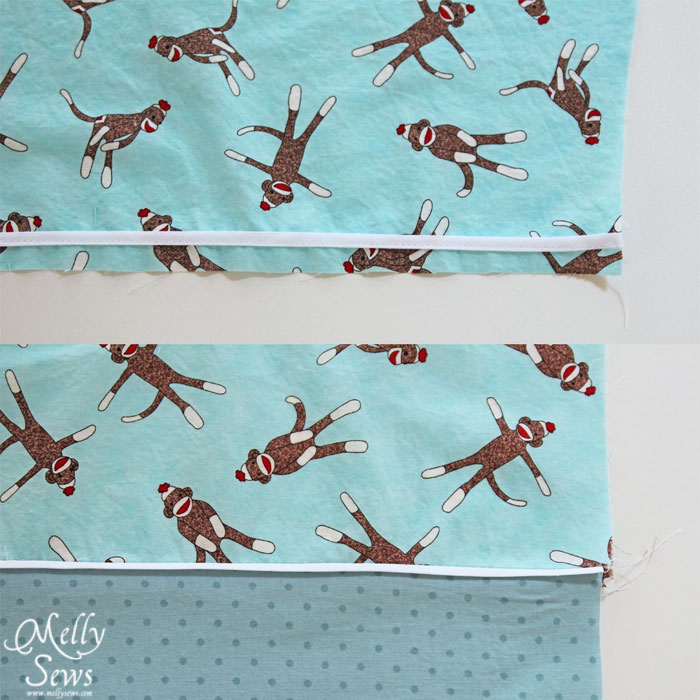 Samina also found a way to use piping to make "faux cuffs" in the pair she made and shared on Flickr. She says she just hemmed the pants with a facing, turned it toward the right side and then sewed the piping over the top of the facing. Great job!
Erin asked for tips on drawstring waistbands instead of elastic. It's a very easy switch. First of all, if you want a drawstring, you will probably need to make the waistband narrower, and increase the length of the top of the pants by the same amount that you took away from the waistband. Next, before attaching the waistband, you'll add buttonholes on either side of the center front, like this: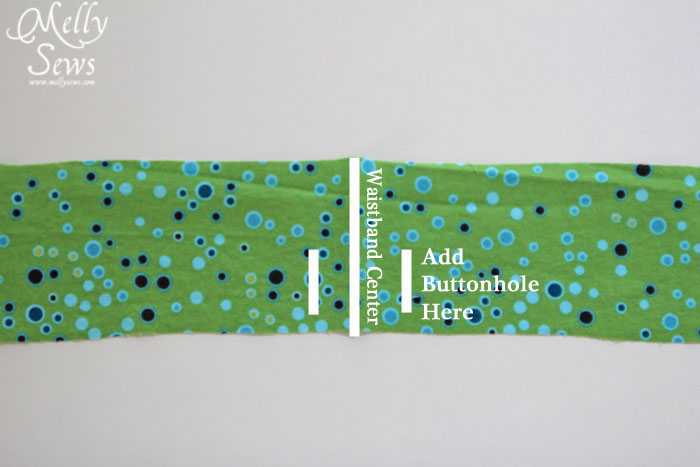 Sew the waistband in the same way you would for an elastic waistband and then thread your drawstring through the buttonholes you made. I also find drawstrings more comfortable when I cut the drawstring in half and sew a couple inches of thin elastic to the cut ends – this gives the drawstring a little bit of give and makes it more comfortable in my opinion.
I even got Heather herself to sew some pajamas – don't these look comfy?
Jayma asks about pockets for pjs. Mine don't have pockets, but it would be really easy to add them into the side seams. This tutorial shows you how to add pockets to a skirt, but you could follow the exact same process (and even use the same pattern) to add pockets to the side seams of pajama pants.
I was on a roll crafting pants of my own, and I had some cute fabric to use, so I made pairs for my boys as well. And what do you with new pajama pants? Have a jumping on the bed party, of course.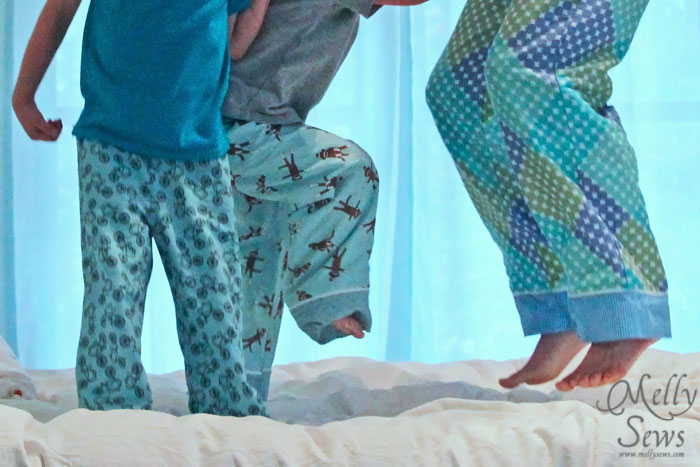 Thank you for sewing along this month, and I hope to see you back in February for a t-shirt sew along! We're going to tackle a basic t-shirt, then I'm going to show you how to add all kinds of variations to customize it. We'll have questions, answers and features then too! Until next time, happy sewing from me, Tater, and Bean.