When buying fabric I tend to error on the side of excess.  I would rather have extra fabric than not enough.  But sometimes, these extra bits become too much for me to stitch through.  This is one of those times.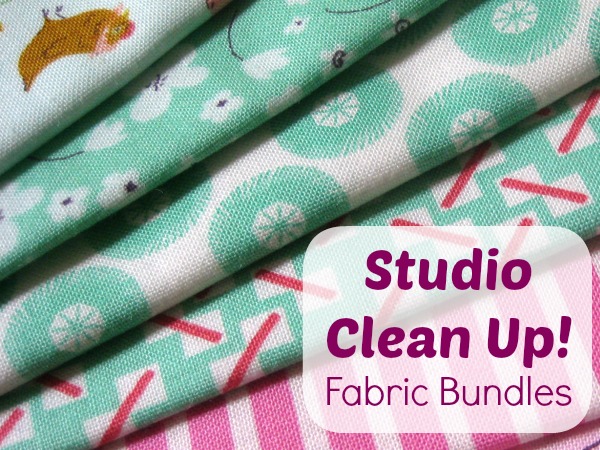 I have realized that my fabric collection is out of control and I need some assistance.  So, I spent the better part of Wednesday sorting my fabric and noticing a major theme,  scraps! I have a ton of larger size scraps.  For some reason, I tend to keep them all in hopes that I will find a project to make with them.
After sorting out my main basket, I shifted to one of my larger bins out in the closet. This one was huge.  With the help of my trusty assistant aka daughter, we put together a few heavy 1 lb fabric scrap bundles and have listed them in our Etsy Shop.  All Scrap Bundles are listed as mystery packs.  No two are the same.
Fabric Scrap Bundles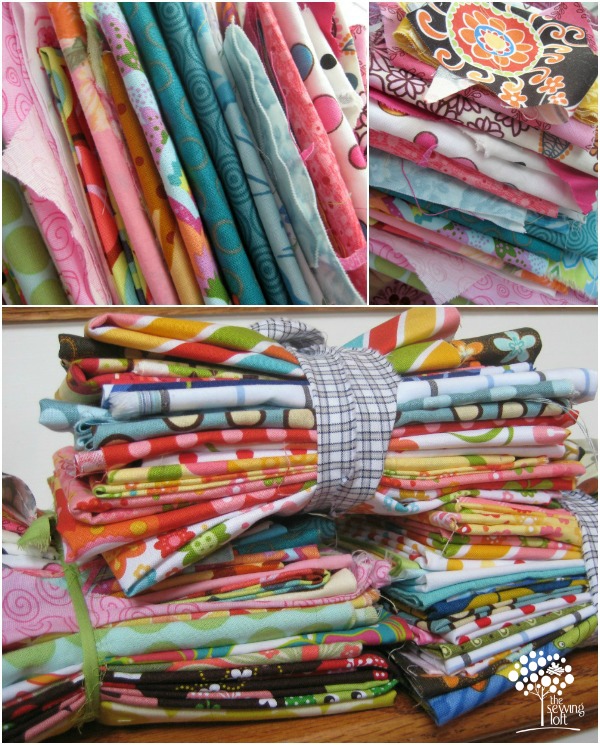 All scrap bundles include designer fabrics like: Alexander Henry, Amy Butler, Michael Miller, Riley Blake and so many more.  Based on weight alone, each bundle is equal to 2.5 to 3 yards of fabric.  The scraps vary in size and can from a fat quarter to a 4″ piece.  There are no itty bitty scraps included in these destash bundles.  The pictures are examples of a few bundles.  Consider these fabric bundle listings like a mysterious surprise via snail mail or as I like to call it happy mail!
Not sure what to do with fabric scraps? Check out a few of my past projects here or follow my ever-growing Scrap Inspiration Pinterest Board.  There are so many amazing projects on that board from all over the web.
So, head on over to the shop and infuse your fabric stash with some new prints and fun fabric.

Hello! Are you new to The Sewing Loft?

If so, I'm glad you stopped by and hope that something has inspired you to keep your needle moving!  Don't miss a single project and subscribe via email HERE! Bonus- free embroidery pattern with newsletter sign up.  Another great way to connect with me is via Facebook, Pinterest, Twitter, Google+ or Follow my blog with Bloglovin.  I'm looking forward to getting to know you and creating together!