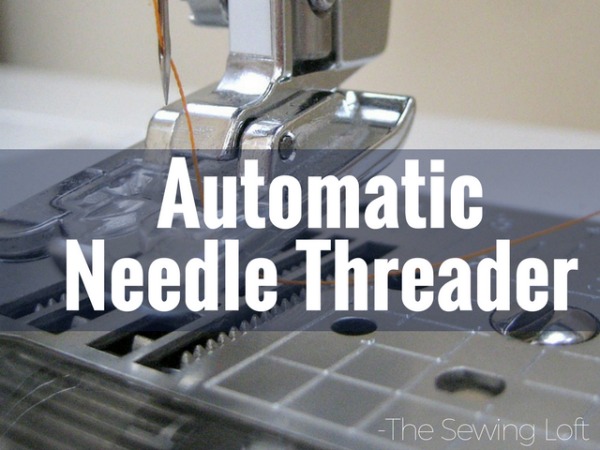 Automatic threader –
noun
a special feature on sewing machines that automatically threads the sewing needle for the sewist
Many sewing machines sold today come with an automatic threader function. This is essentially a lever that will guide the thread through the eye of your sewing needle for you so that you don't have to do it yourself. Many sewists prefer to thread their own needles, but if you have difficulty performing this task then a machine with an automatic needle threader might be very useful for you.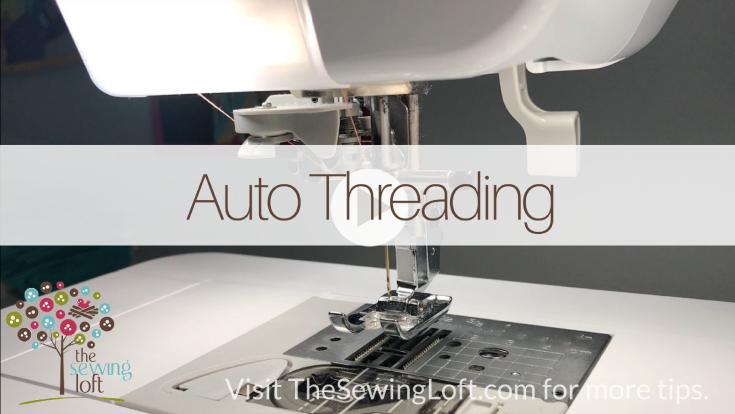 How to use an Automatic Needle Threader
Pull down the little lever as far as it will go – if you look closely, you should now see a teeny little hooked wire through the eye of the needle.
Wrap the thread to the left and under the plastic hook in the middle, pull it to the right just in front of the needle, hooking it into the little wire.
If you let go of the lever – or push it up – the wire should pull a big loop of thread through the eye of the needle.
Needle Threader Stats-
Where:  The automatic threader will be a little lever, on your sewing machine,  located to the upper left of the needle. Check your machines manual to see if you have one or if it is in a different place on your machine.
When:  Every time you start a project, or need to change your thread color you will use the automatic threader to thread you needle.
Quick Tip:  Remember to check that the thread is going from front to back through the needle and that it isn't twisted.
Bonus: This feature will help you get stitching faster.
Hello! Are you new here?

Do you want to learn more about sewing? If so, be sure to sign up for our newsletter HERE and never miss a stitch! Daily Sewing Tips, Everyday Projects and Fantastic Inspiration delivered straight to your mailbox!

Bonus– free download with newsletter sign up.

Feel free to connect with me on Facebook, Pinterest, or Instagram.  I look forward to getting to know you and stitching up a storm!