A few weeks ago my girlfriend today me to mark today on my calendar because it's National Daiquiri Day and we were having a girls night! I thought I'd make a fun block to mark the occasion, the Cocktail Hour quilt block.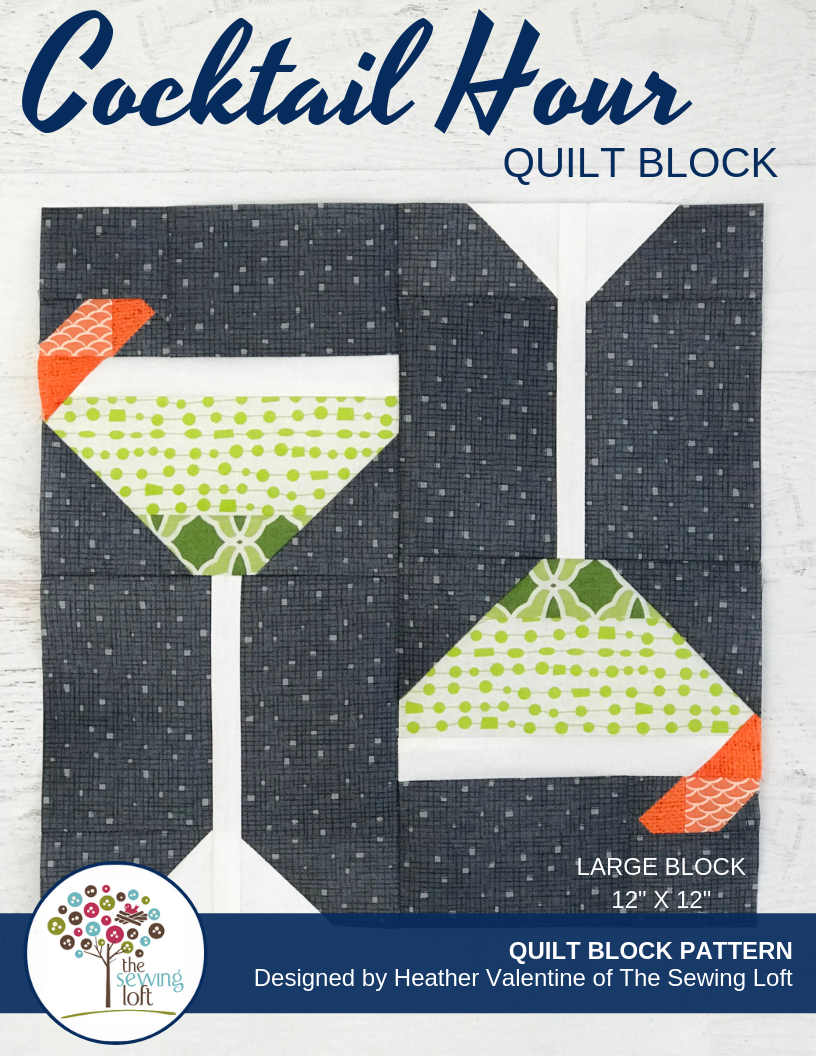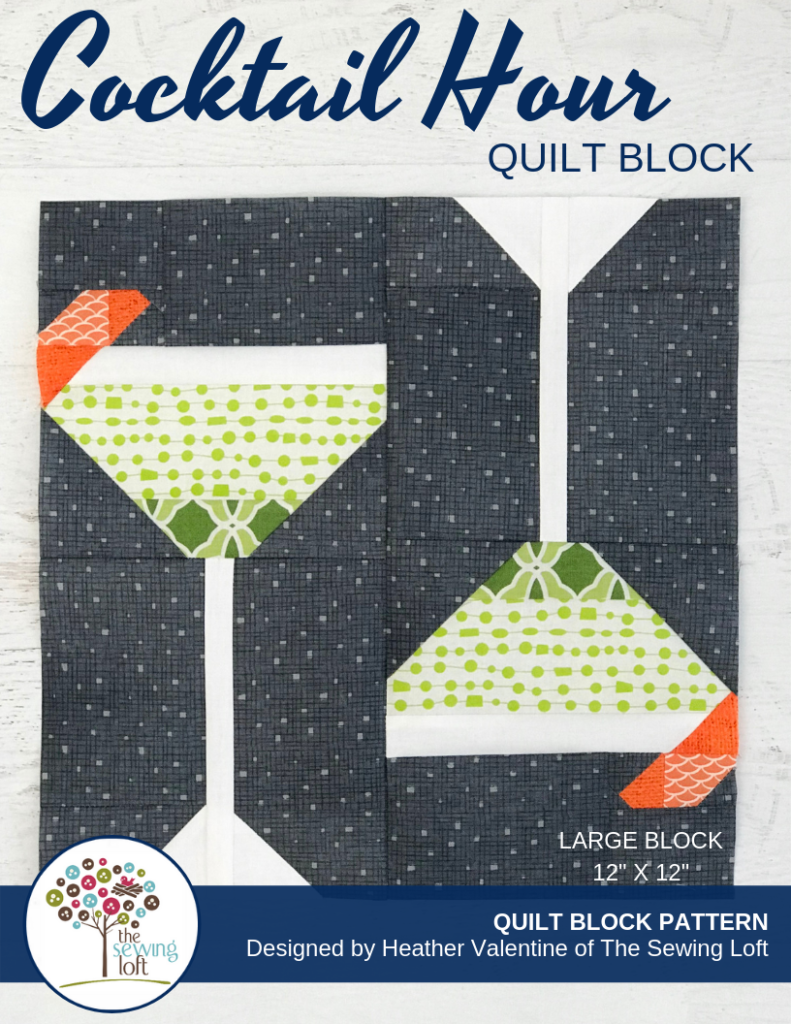 Cocktail Hour Quilt Block
The finished Cocktail Hour quilt block measures 12″ x 12″ finished.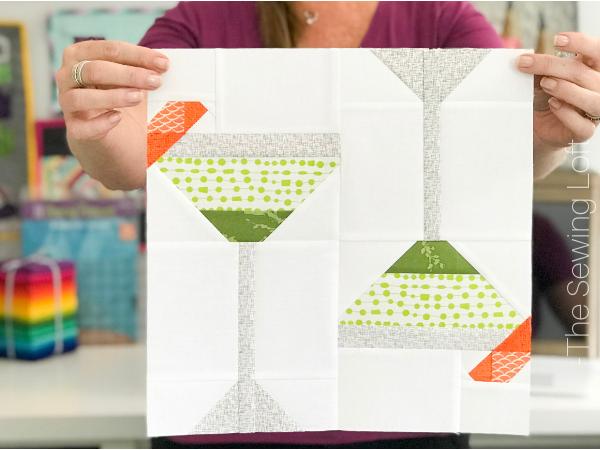 Material & Tool Supply List:
Assorted Scraps: Green, Orange, Gray & Background Prints
Basic Sewing Supplies
The simple patchwork construction of this block requires some small pieces to create the shape. So, please take your time cutting and consider marking your pieces to ensure accuracy.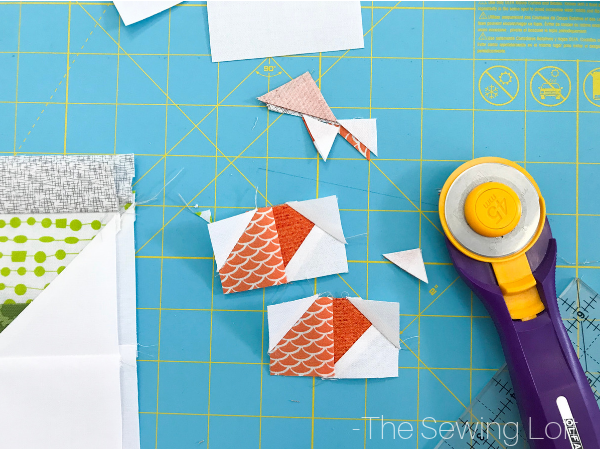 Unlike other blocks shared during the Blocks 2 Quilt series, the Cocktail Hour quilt block is only being shared in the 12″ finished size. To help cut my HST's I used the Clearly Perfect Slotted Trimmers ruler from New Leaf Stitches. This ruler is my GO-TO tool for trimming HST's. It really makes quick work of the process and keeps everything all squared up. Here is a quick video to show you what I mean.
I used to dread trimming my half square triangles but now, I breeze through them in a flash.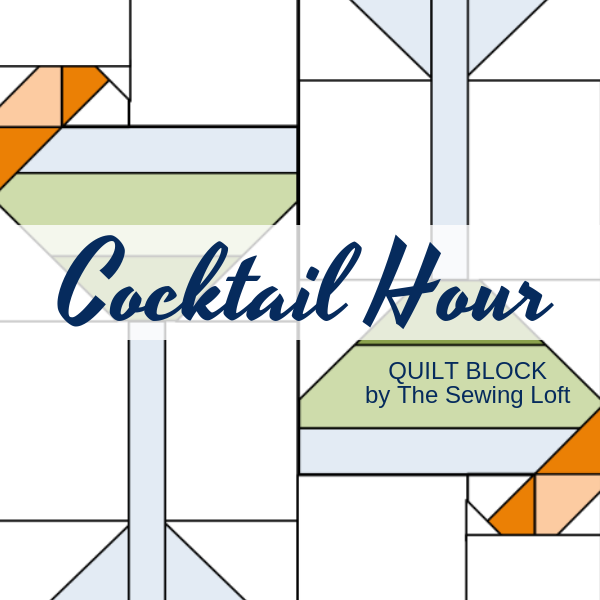 This week you can add the Cocktail Hour quilt block pattern to your library for free after that, it will be available for sale in the shop.
Pinnable Cocktail Quilt Block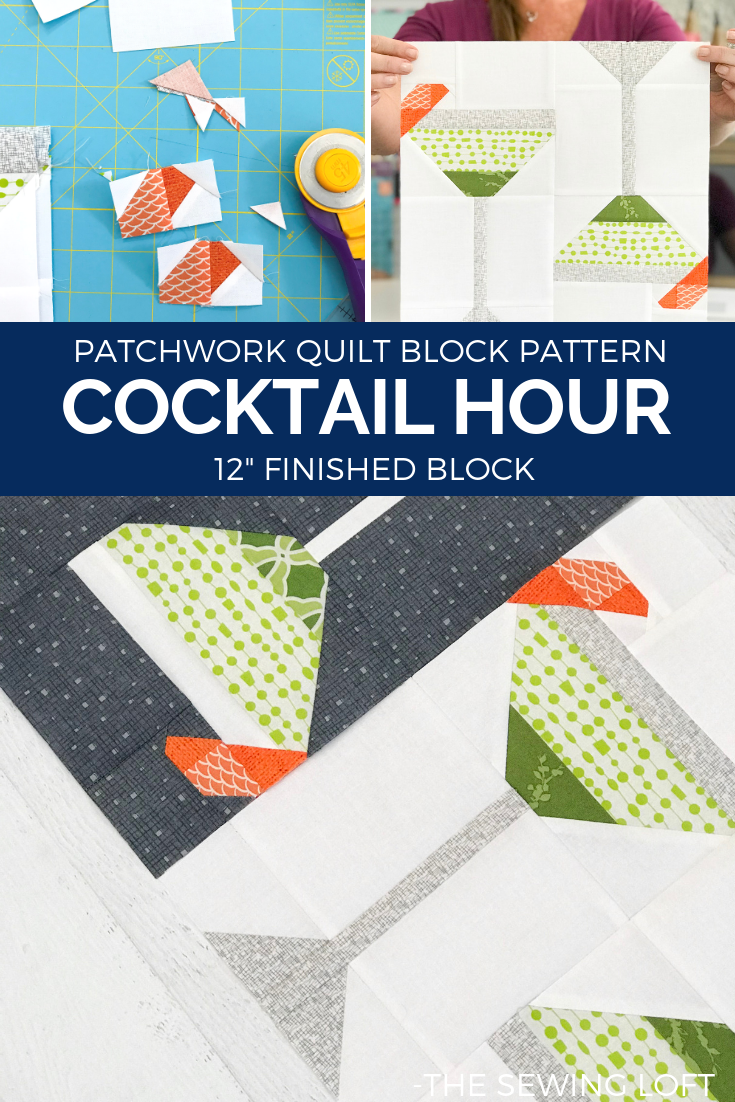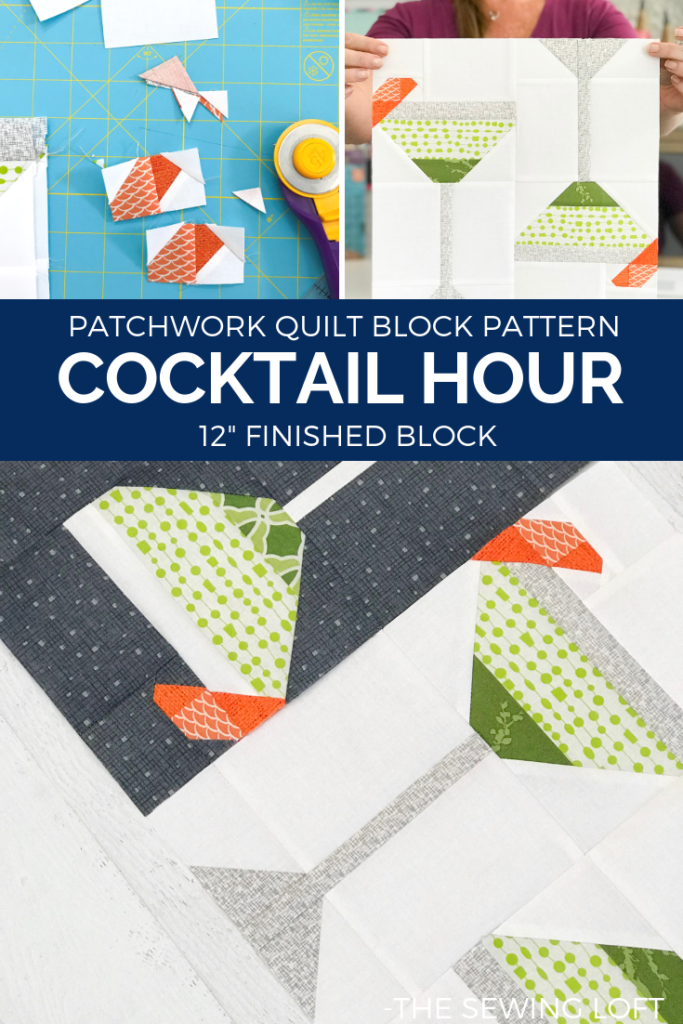 Be if you are just joining the fun now no worries, the Blocks2Quilt series is a year-long adventure designed to sharpen your quilting skills while building your block library. Each week I will release a new block for you to stitch up and trust me, you won't want to miss out. Be sure to sign up for my newsletter here and have the block articles delivered straight to your inbox.

Hello! Are you new here?
Looking to learn more about quilting & sewing?
Be sure to sign up for our newsletter HERE and never miss a stitch! Daily Sewing Tips, Everyday Projects, and Fantastic Inspiration delivered straight to your mailbox!
Bonus– a free download with newsletter sign up.
Feel free to connect with me on Facebook, Pinterest, or Instagram. I look forward to getting to know you and stitching up a storm!