I hate to admit it but I have been known to muck up the household iron from time to time!  Actually, it got so bad that Mr. TSL insisted I get my own iron.  I swear, no matter how hard I tried to keep it clean when creating appliqués or using fusible fleece, I always left some residue on the iron.
Well, if story sounds all too familiar and you're anything like me, you will be excited to hear about this product from Dritz.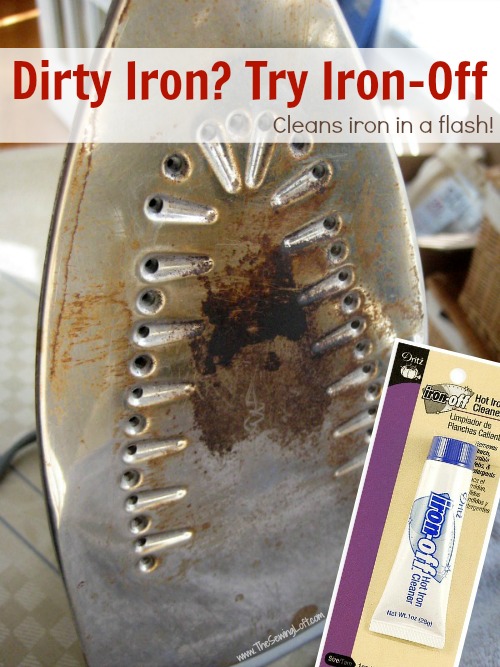 This tip is for all levels.
Skill Level- 1 Button
Supplies:
cotton cloth or towel
iron/ironing board
Basic Instructions:
It is super easy to use.  Let me give you the basics-
Empty water from iron and set on "cotton" setting.  *It is extremely important that you do not apply to a cold iron!
Squeeze about a 2″ blob of iron off onto a thick folded cloth.  (I used an old towel.)
Rub hot iron over the cloth in a circular motion.  If the residue build-up is thick, repeat steps 1 & 2 as needed.
After residue has been removed, thoroughly wipe iron down with a clean, thickly folded cloth.  *Be sure that all of the iron-off has been removed from around the edges of the soleplate and steam vents before using.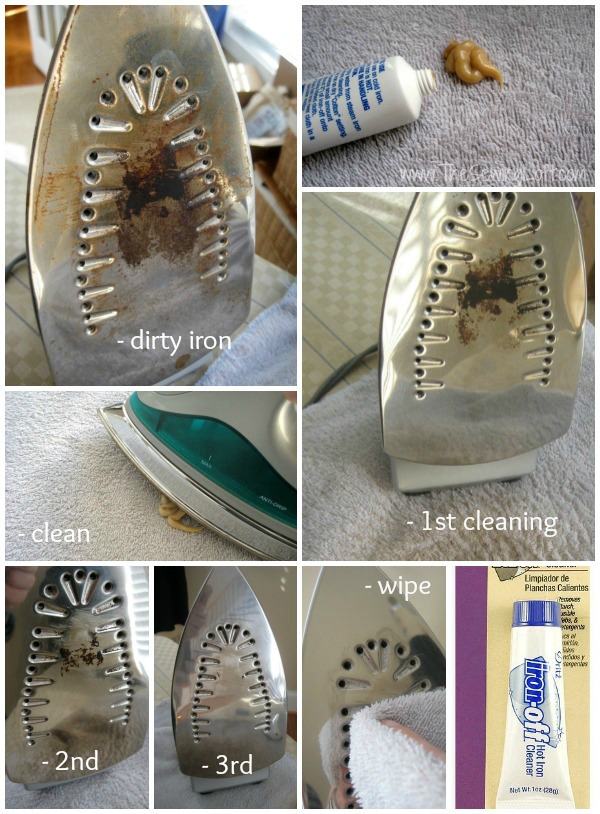 The iron in the photos is my old iron and boy oh boy was it dirty!  Iron Off cleaner amazes me every time!  I just love how this stuff cuts through all the grime with no heavy lifting on my part.  Check out how much grime came off. YUCK!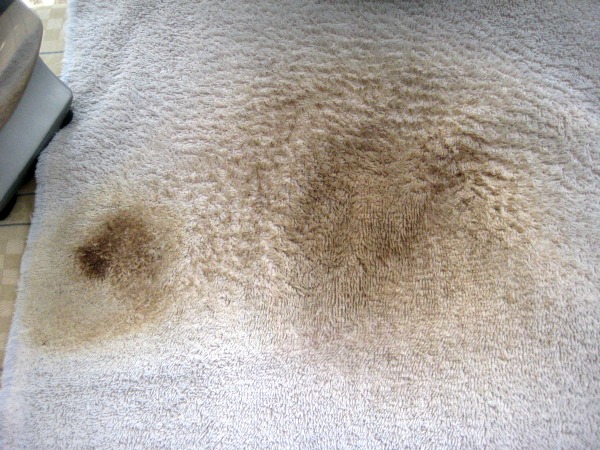 Now, if your like me and LOVE your iron, you might want to clean it more often. Here is what cleaning my sewing iron looks like.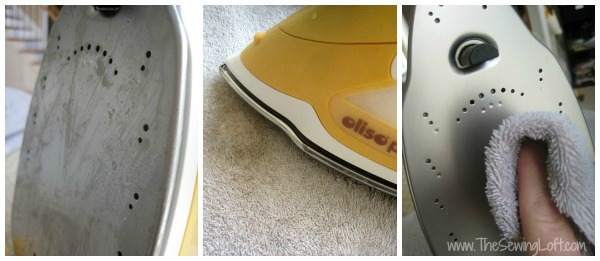 It is a must-have for any household and not just for use in a stitchers world.  Iron-Off can be found here or at your local sewing store.

ps- A few additional things I thought I would share about the product – Use in a well-ventilated area.  While ironing I noticed a coconut-like scent. It was not overpowering or heavy by any means but it reminds me of my teenage years and tanning beds…..
Hello! Are you new to The Sewing Loft?

If so, I'm glad you stopped by and hope that something has inspired you to keep your needle moving!  Don't miss a single project and subscribe via email HERE! Bonus- free dowload with newsletter sign up.

Another great way to connect with me is via Facebook, Pinterest, Twitter, or Follow my blog with Bloglovin.  I'm looking forward to getting to know you and creating together!