Okay, so, you like fabric…a lot. So do I. The colors, the textures, the patterns can all be intoxicating, especially when we see those pretty projects created with the latest design release. So we buy, and then we buy some more. Coupon codes, discounts, super sales and the like make it super easy to stock up. Unfortunately, the reality is when our fabric stash get "out of hand", there aren't enough hours in the day to sew up all that we have. So what do we do? How can we whittle it down?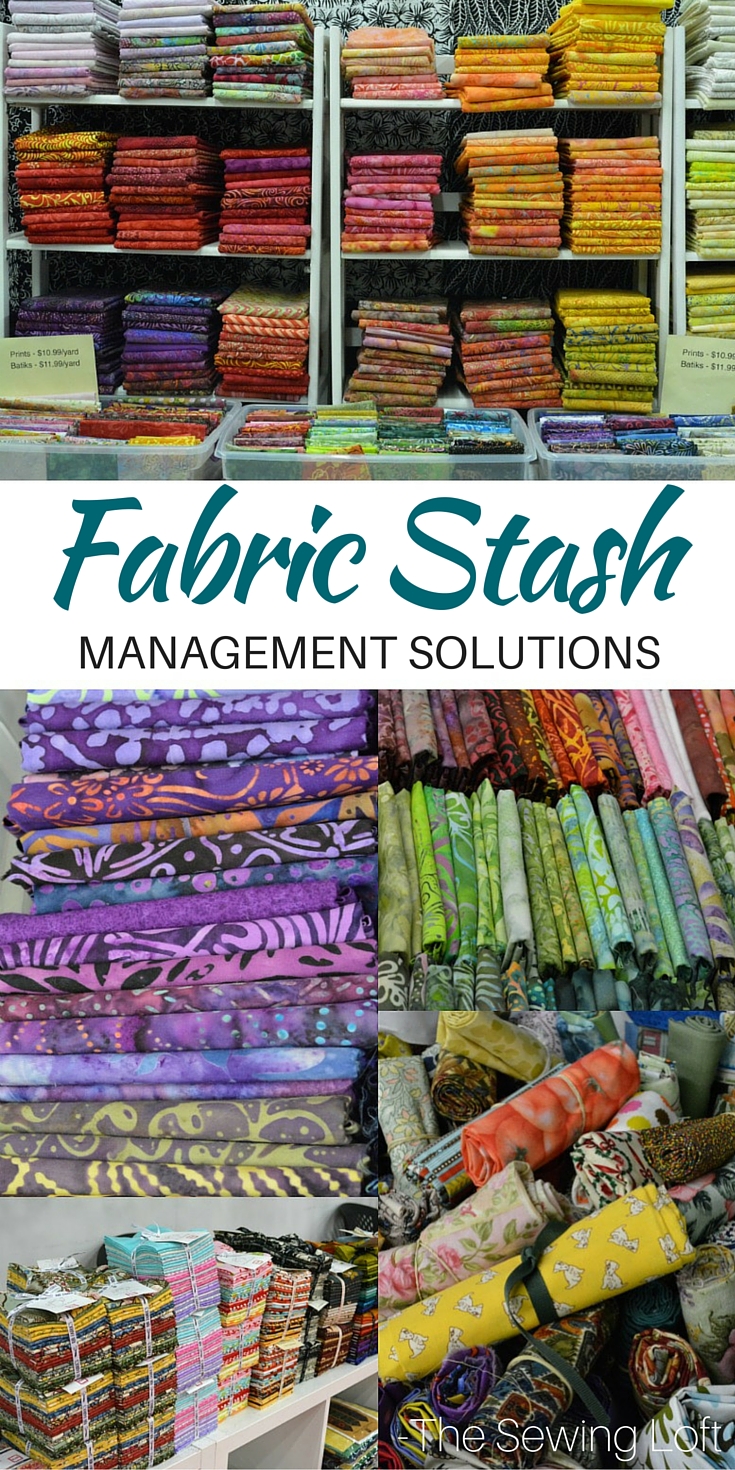 I asked this question on my Facebook page and got a lot of interesting responses. Here are a few.
Destash Groups
There are a lot of destash groups on Facebook and online within the sewing community. A simple search in the search bar of Facebook will give you a number of groups to choose from.
Quilter's/Sewing Rummage Sales
Another great way to get rid of your stash and make a little bit of extra money (to buy more fabric?) is to host your own yard sale or check your local listings to participate in a larger sale in your community.
Donate to Sewing Charities
There are a number of charities who make special quilts and clothing to help others in need. A Google search for "sewing charities" pulls up a number of options.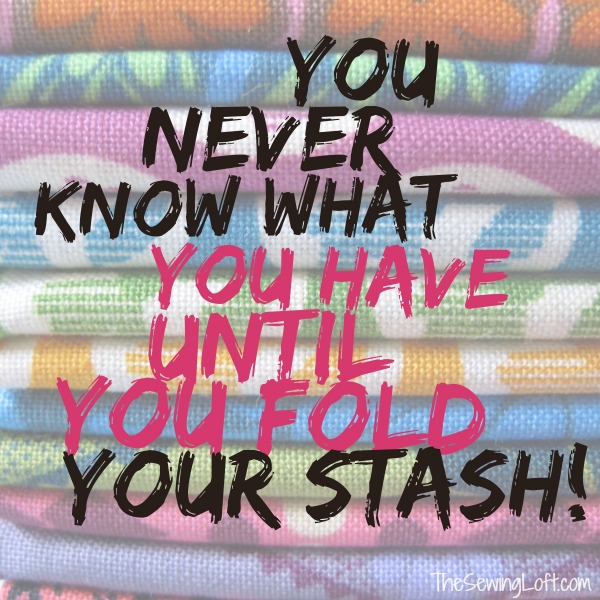 Thrift Stores
Thrift stores are a great place to purge your fabric collection. Most thrift stores have a special area for sewing and craft supplies.
Sewing Swaps
Swaps are a great way to get rid of "unwanted" fabric and replace it with something better. Swaps are fairly easy to find online. I host one in our Scrappy Girls Club as well.
Help a Beginner
Do you know someone that is just learning how to sew? When you're just starting out mistakes are inevitable. It's nice to have some "play" fabric around for those times. Sharing your "extras" with a newbie will go a long way toward helping them build their sewing confidence.
Just Keep It
So, in the end, sometimes it's just REALLY hard to part with our fabric overflow. Whether we envision the many projects we can make in the future or the fabric, for whatever reason, has sentimental value, it's okay to keep it. It's yours, but if you should decide to let it go, there are lots of options available.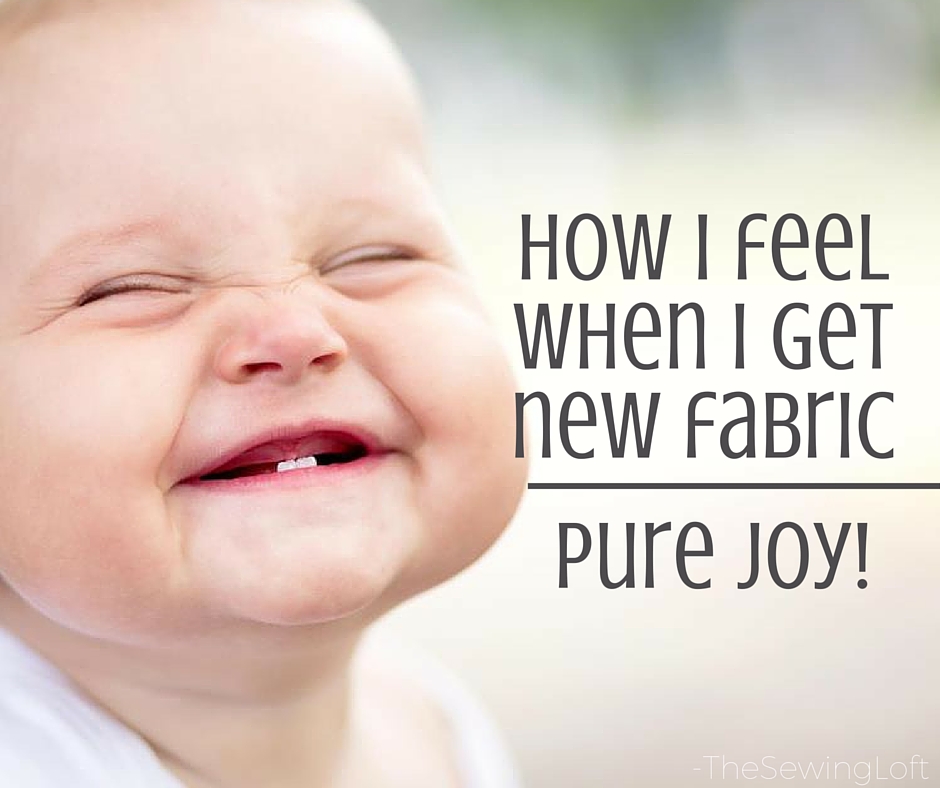 Look at it this way, once you clear out your stash you can head back to the store and feel like this!

ps- if you collect scraps like me you'll want to see this!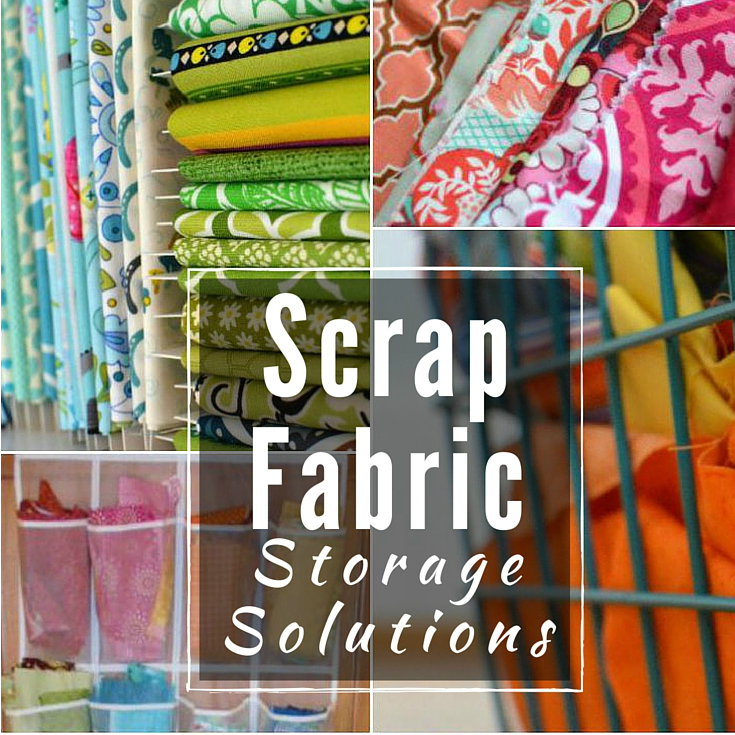 Hello! Are you new here?

Do you want to learn more about sewing? If so, be sure to sign up for our newsletter HERE and never miss a stitch! Daily Sewing Tips, Everyday Projects and Fantastic Inspiration delivered straight to your mailbox!

Bonus– free download with newsletter sign up.

Feel free to connect with me on Facebook, Pinterest, or Instagram.  I look forward to getting to know you and stitching up a storm!