I'm excited to share the news about Amy Barickman's new book Dimensional Denim.  The book shares creative ideas for fabric manipulation techniques and easy projects for home and fashion. I mean come on – just look at those images!  You know this book is gonna be good.  Here are a few of my favorite projects.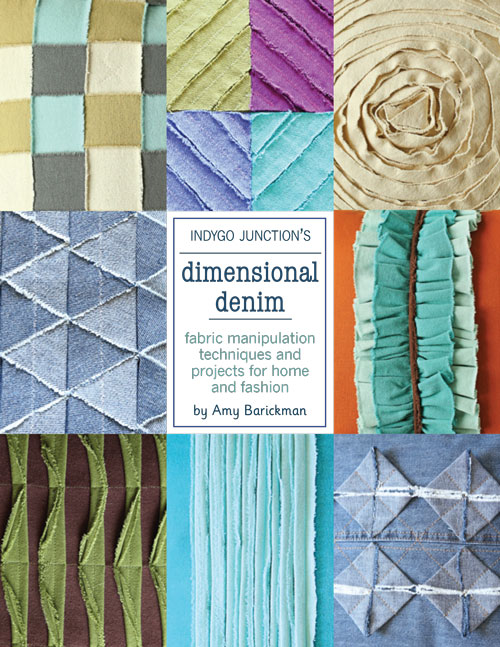 Personally, I have always been inspired by the simplicity of solids.  Something about the absence of patterns always draws me in and inspires me to think outside the box when creating.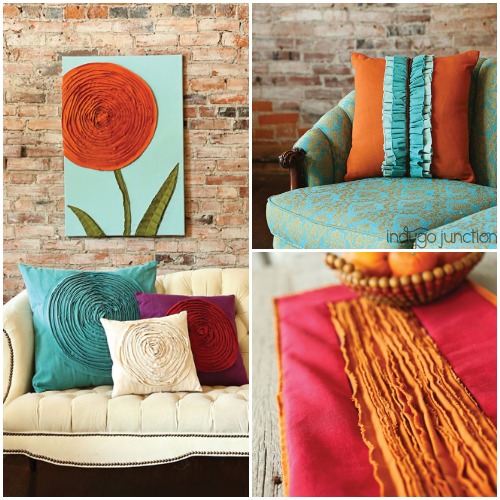 The simple designs in each project are created by basic fabric manipulation.  You can start to see the patterns come to life by ripping, twisting and turning the fabric in a directional manner.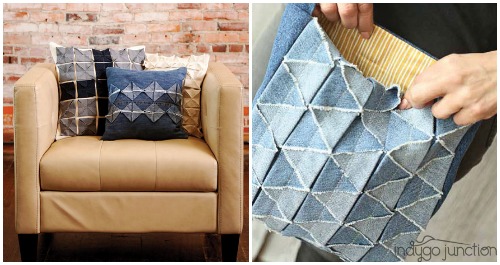 Dimensional Denim has a companion fabric line and pattern collection, Crossroads Denim.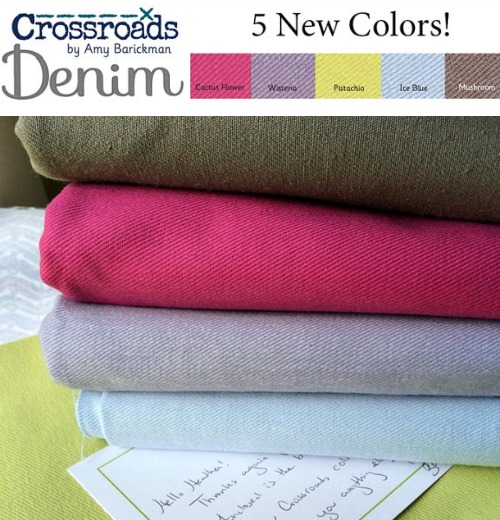 I'm excited to say that I have these luscious colors on my cutting table right now.  I will be pairing different colors together and stitching a new messenger bag for quilt market.  Fingers crossed I get it finished early and can take it for a test drive on a quick trip later this month.
To help celebrate the new book Amy is giving away a copy of the book, Crossroads Denim fabric and Crossroads Patterns to a lucky winner.  Just click here and leave a comment to enter.  Or grab the book today at 30% less retail by using code DDBT14 at check out!  Wishing every one tons of luck!
Be sure to follow along with the rest of the tour:

Hello! Are you new to The Sewing Loft?

If so, I'm glad you stopped by and hope that something has inspired you to keep your needle moving!  Don't miss a single project and subscribe via email HERE! Bonus- free embroidery pattern with newsletter sign up.  Another great way to connect with me is via Facebook, Pinterest, Twitter, Google+ or Follow my blog with Bloglovin.  I'm looking forward to getting to know you and creating together!