Timing is everything, and let me tell you what a fabulous time it is to be a part of the "Creative Scarves" blog hop going on right now!
Creative Scarves is authored by a few of my friends; Tiffany Windsor, Heidi Borchers and Savannah Starr. These 3 ladies will show you just how much freedom and expression making your own scarves gives you to work within your own wardrobe. Instead of searching the stores for that perfect scarf, with a certain style, in a specific color… "Creative Scarves" shows you how to quickly and masterfully make your own.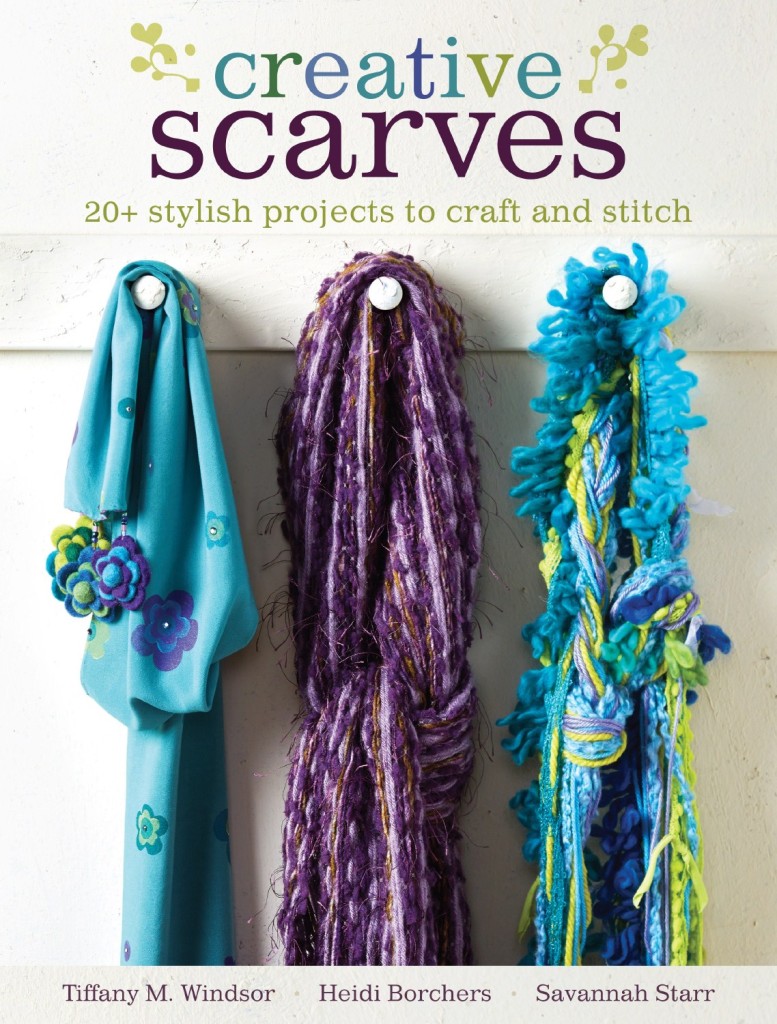 With Spring in full swing and Summer right around the corner, it's the ideal time to get creative with your scarves and layer in extra splashes of color!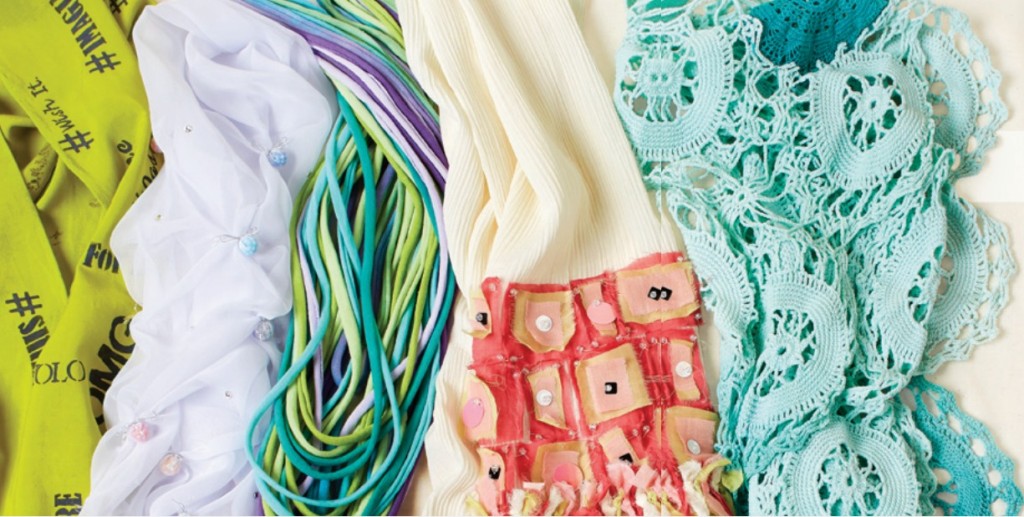 Don't you just love the colors!
I've had the privilege of working with these extremely talented authors before when we teamed up to produce some fun Cool2Craft video tutorials, and I can say from first hand experience that these ladies are the real thing. They've combined their knowledge and expertise to produce a fun collection of scarves that will never go out of style and be useful for years to come!
Take advantage of this opportunity to join in the "Creative Scarves" blog hop and enter to win your very own autographed copy along with a $100 gift card from Dharma Trading!
Good luck, enjoy, and make sure you click here to enter and check out the other sites on the "Creative Scarves" blog hop, you'll be in for a treat!

Hello! Are you new to The Sewing Loft?

If so, I'm glad you stopped by and hope that something has inspired you to keep your needle moving!  Don't miss a single project and subscribe via email HERE! Bonus- free download with newsletter sign up.  Another great way to connect with me is via Facebook, Pinterest, Twitter, Google+ or Follow along with Bloglovin.  I'm looking forward to getting to know you and creating together!