Did you see yesterday's Paper Pieced Paradise package? It's sure is a great way to pass the time while traveling for the holidays. Today is day 2 in the 12 Days of Giving  and the next package is all about making your machine applique dreams come true! Let's take a look.

Adding a touch of machine embroidery is the perfect way to personal a gift during the holidays.  Now, embroidery designs come in all shapes and sizes but today's goodie box focuses around an applique technique. This technique uses fabric to fill in larger areas of the design and is outlined with embroidery stitches.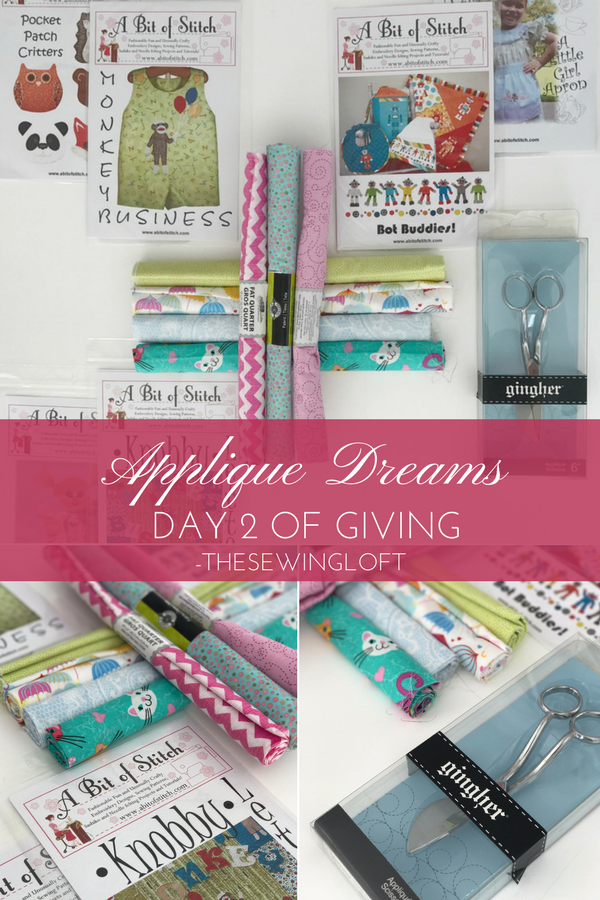 MY LATEST VIDEOS
My friend Evy Hawkins from A Bit of Stitch is the talented designer behind these designs today. I met Evy a few years back at a BabyLock event and we became fast friends. I just love her sunny personality and sassy point of view. You may also know Evy as a Craftsy Instructor, in store Educator and a lover of the Sashiko.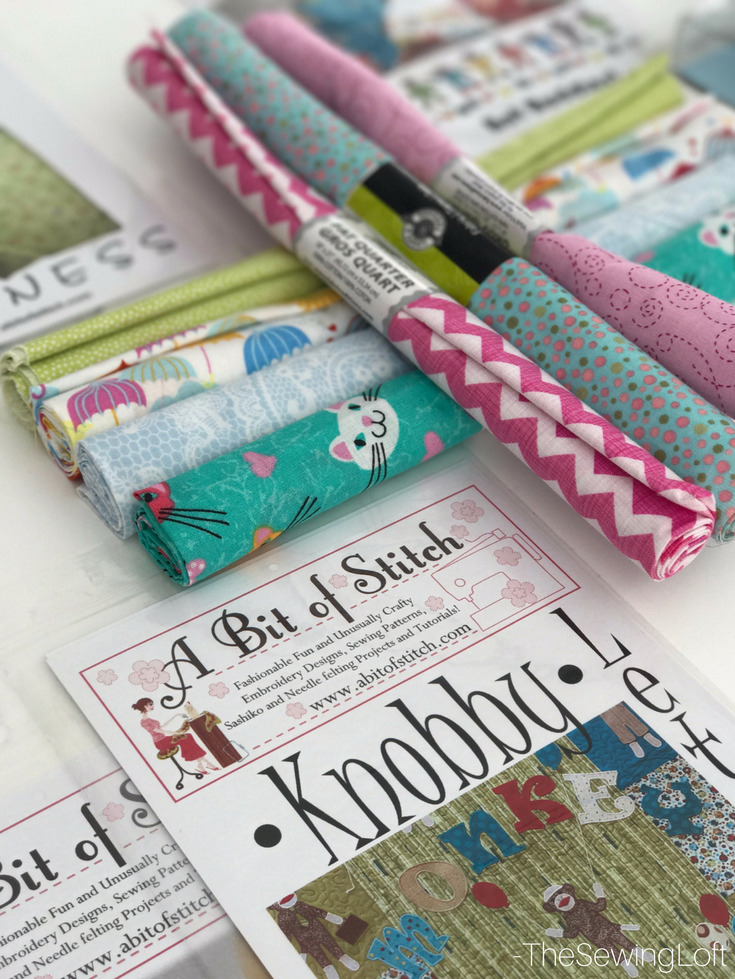 Her work is just like her personality. It is packed with fun and just makes you happy.  This goodie box only showcases her machine applique embroidery designs but she offers a wide range of patterns to choose from. A few of my favorites can be found under Girly Stuff.

Machine Applique Dreams Giveaway
Gift package includes:
Gift package is valued at approximately $150.00.
If you have ever tried machine applique embroidery before you know just how important it is too cut the fabric close to the stitch line. That is why those Gingher scissors are such a dream. The duck bill design allows for the blade to get up close and personal to that stitch line. I have this pair in my tool box and think you should too!
Click here to subscribe and never miss an article, giveaway or project again!
Now for a little brush up on the knowledge and basic skills to keep your machine embroidery looking fantastic!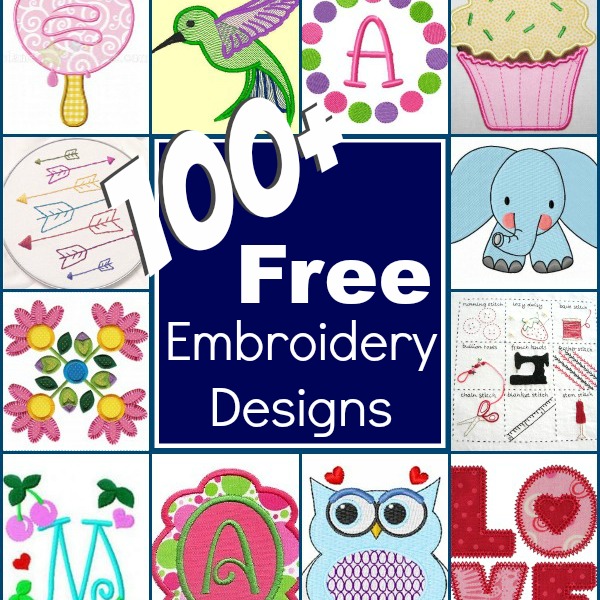 Keep your creative juices flowing with over 100 free embroidery designs rounded up in one place. Everything from hand embroidery to machine applique.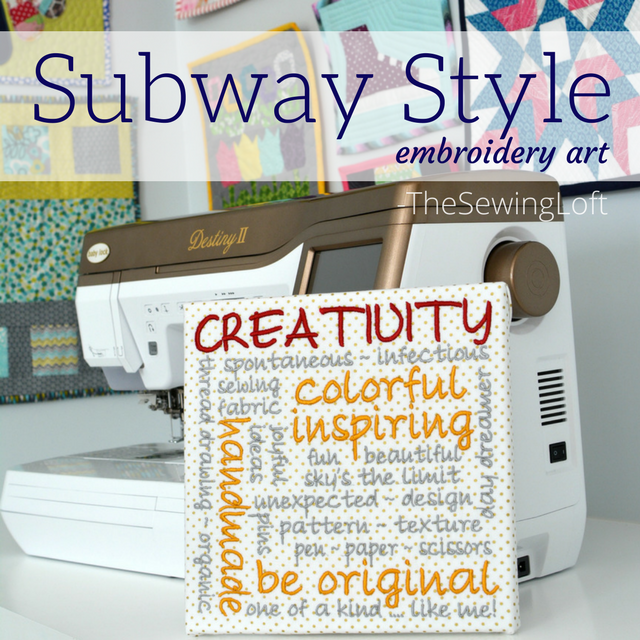 Another great way to personalize your projects is with subway style embroidery. See just how easy it is to create using the built in fonts on your machine. Video shows how to add words and adjust step by step.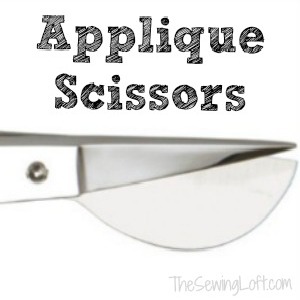 Importance of Applique Scissors
Because it is so important to get close cut on the stitch line, this applique scissors will become your best friend. Learn how to use them and create this free mesh bag pattern.
Now your ready to start that new project and make it a success! Don't forget to enter the giveaway below and share the holiday cheer with a friend.
Machine Applique Embroidery Giveaway
Applique Dream Day 2 of Giving

Click here to subscribe and never miss an article, giveaway or project again!
Finally, for those of you just joining us now, you will want to visit Day 1 and enter to win the Paper Piece Paradise box. This box is jam packed with goodies.

Hello! Are you new here?

Do you want to learn more about sewing? Be sure to sign up for our newsletter HERE and never miss a stitch! Daily Sewing Tips, Everyday Projects and Fantastic Inspiration delivered straight to your mailbox!

Bonus– free download with newsletter sign up.

Feel free to connect with me on Facebook, Pinterest, or Instagram.  I look forward to getting to know you and stitching up a storm together!