It's always fun to work with fabric designed by a friend. So when Pat Sloan reached out to see if I was interested in making something fun with her new line, Morrison Park fabrics, I was all in!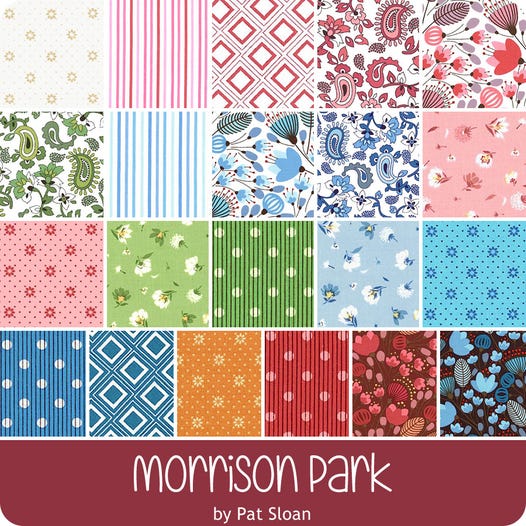 The fabric collection is a combination of geometric shapes, floral motifs, and striping and the colors are unexpected. Think pink, red, blue, yellow, green…all bright and happy.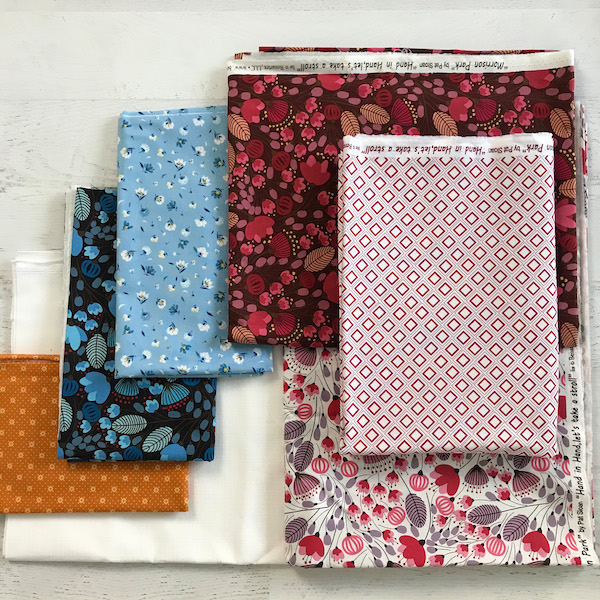 Since I knew we would be sharing our projects right around fall, I wanted to create a quilt that reflects the season. So, I selected a color range that reminded me of the autumn leaves, rusty reds, oranges, and pretty blues.
Then it was all about designing something fun. I selected Blushing Glory, a block released last year as part of my Blocks2Quilt series, and decided to play around with the colors.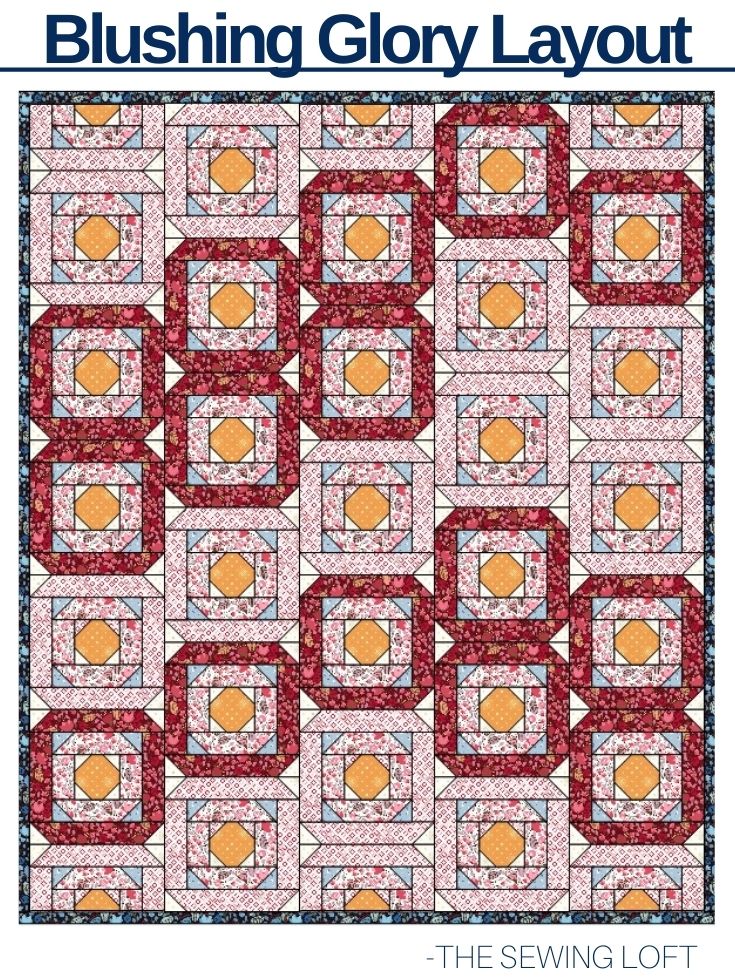 With the help of the fabric tool in EQ8, playing around with fabrics and colors is a breeze. I first loaded the prints from the Morrison Park collection into my fabric library and then started playing. I love how helpful this tool is for designing.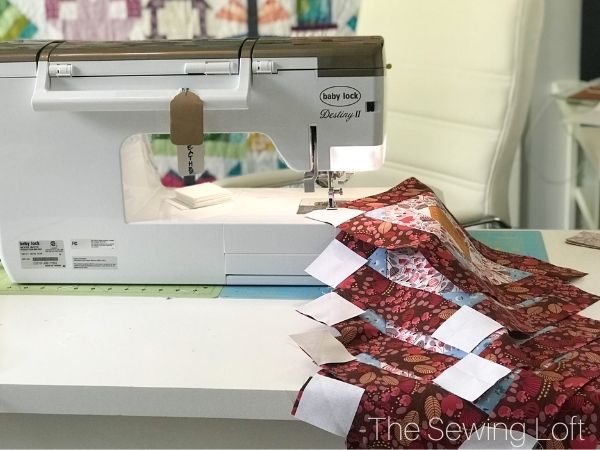 Once I was happy with the layout, it was time to sit down and sew. Luckily, chain piecing and the laser guide beam feature on my Baby Lock Destiny, helped me stitch this laptop size quilt together quickly!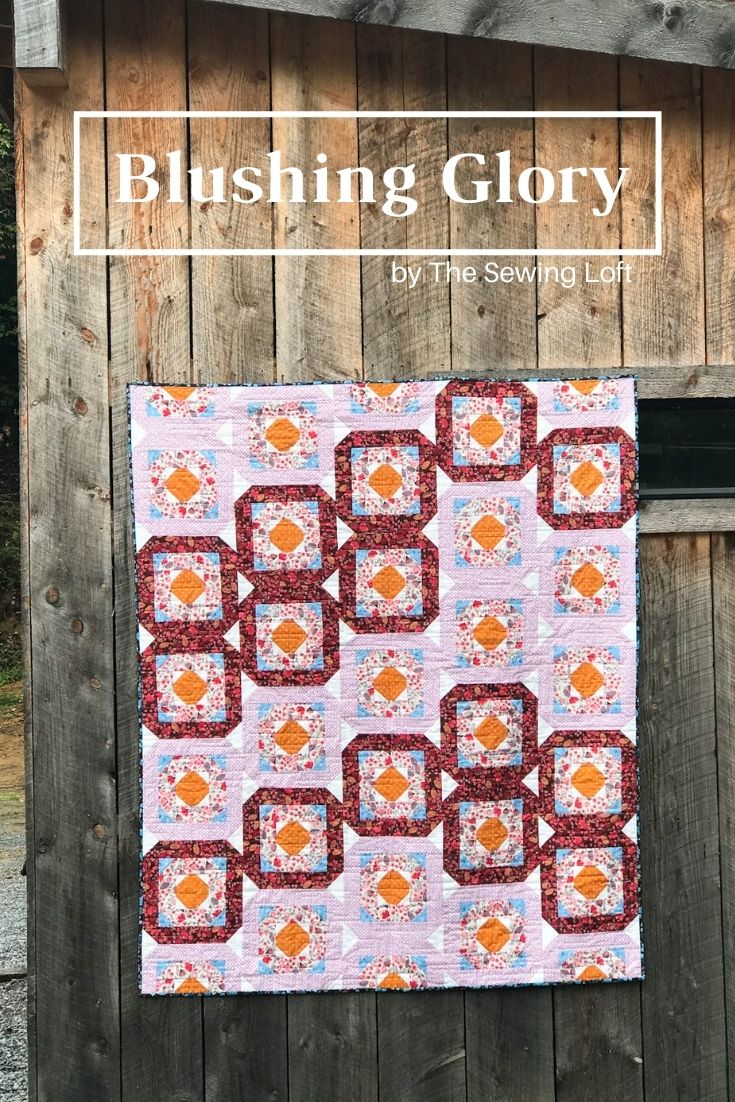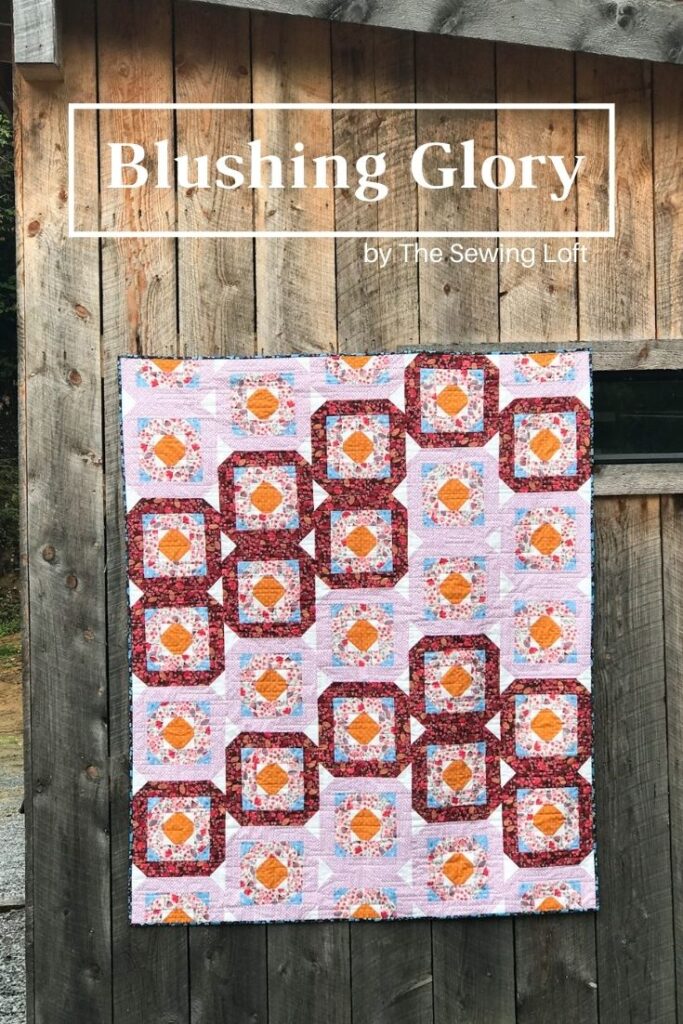 Want to make your own version of Blushing Glory? The layout is included in my Quilt Layout Bundle Set here. From baby quilt to king size, the details are all included.
You can find the Morrison Park fabrics collection at your local quilt shop or order online here.
Morrison Park Fabric Giveaway
Now, let's keep things fun and get to the giveaway details! There is something fun for you no matter your location. Just be sure to enter below.
a Rafflecopter giveaway
After entering the giveaway be sure to take a trip around the tour and check out the fun projects my friends have stitch up!
Take the Tour