Let's chat about something different- stitching on paper & paper sewing.  I know what your thinking- instantly that 'Whatcha you talkin bout Willis' phrase popped into your head…. we're not stitching on fabric???
When I look back at some of the projects shared with The Sewing Loft community, I see that many involve paper sewing.  So, I wanted to share some basic fundamental tips and tricks to ensure you have a smooth and successful outcome.
Paper Sewing Tips & Tricks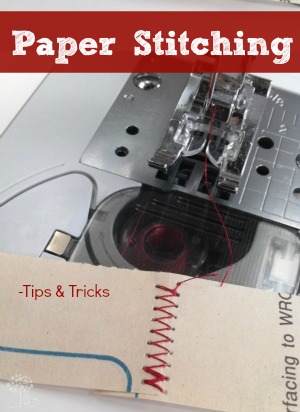 Stitching on paper will dull your needle. So, be sure to dedicate one needle for this task and use it over and over. *Tip: I like to dab some nail polish on the shaft of my paper needle for easy identification.
Adjust your stitch length to be slightly longer.  If the stitches are too close together, the paper will tear. Remember, we are punching holes.
Since pins are not an option (they leave holes) consider applying a small amount of adhesive to 'stick' things together.  Just place it where you will not be stitching. That would gunk up your needle. You could also use paper clips.
Make sure your bobbin is full when you start your project. If you run out of thread in the middle of a seam it will be hard to re-align your stitching.  Also, consider using invisible thread in the bobbin since thread will show slightly on the face of your project.
Always stitch on the right side or 'face' of your paper.  The holes do not look nice from the back side.
When turning corners stop with the needle in the down position, lift the presser foot and turn.
To knot your stitches, pull the top thread to the bottom and hand knot; trim or use a piece of tape on the back to secure in place.
Take your time and sew slowly! Unlike fabric, once the needle makes a hole in the paper, it is there forever.
Play with decorative stitches and by all means add color!
Maintenance Alert: Paper sewing creates more dust than stitching on fabric. So, be sure to pull out that spray can of air and clean out your bobbin case when you are all finished.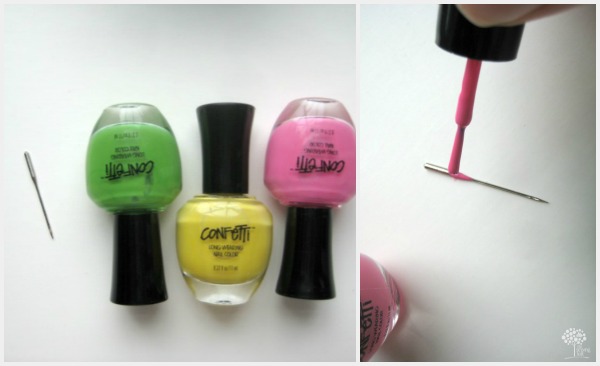 Now, how about a few ideas to get your creative juices flowing?
Mixed Media Art -my kids LOVE this! Here is one that Lady A is working on.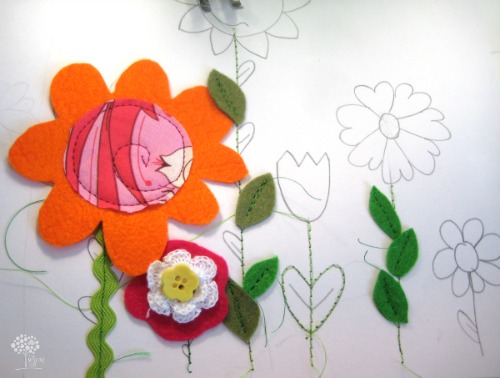 Paper sewing is a great way to start younger children on a machine.  Let them create a simple line drawing on standard paper and allow them to add colored thread.  This will get them acclimated to the machine while creating their own art.  Or for the younger kiddos why not try your hand at some simple stitch cards.  Just fold over the tip of a pipe cleaner, grab some yarn and stitch away.

Hello! Are you new to The Sewing Loft?

If so, I'm glad you stopped by and hope that something has inspired you to keep your needle moving!  Don't miss a single project and subscribe via email HERE! Bonus- free embroidery pattern with newsletter sign up.

Another great way to connect with me is via Facebook, Pinterest, Twitter, Google+ or Follow my blog with Bloglovin.  I'm looking forward to getting to know you and creating together!