Do you use pillow form inserts? They are a great way to make decorative pillows.
Decorative Pillows are an effortless way to jazz up your space. They come in various shapes, sizes, colors, and price points.  But don't let the price tags scare you off.  With a few simple stitches, you can create your own decorative pillows that will have your space up to date with all the latest trends.
One of the things I like to do is create simple pillow forms.  With a quick slip cover, these pillow forms can be changed out over and over again with the latest and greatest fabric trends.  I  know that by having the form in hand, a new pillow is just minutes away.
Easy Pillow Form Inserts
This project is for all levels.
Skill Level- 1 Button

Materials:
You will need the following materials to create your pillow forms:
Polyfill

light-colored fabric (I suggest cotton)
Basic Instructions:
Determine the size of your form.  Below you will find a quick cheat sheet of standard pillow sizes. 

Measure and cut your fabric to size adding seam allowance.
Pin the fabric wrong sides together and stitch 3 sides together. *Note that I am using a serger.
Fill the pillow insert with stuffing and stitch the last side closed.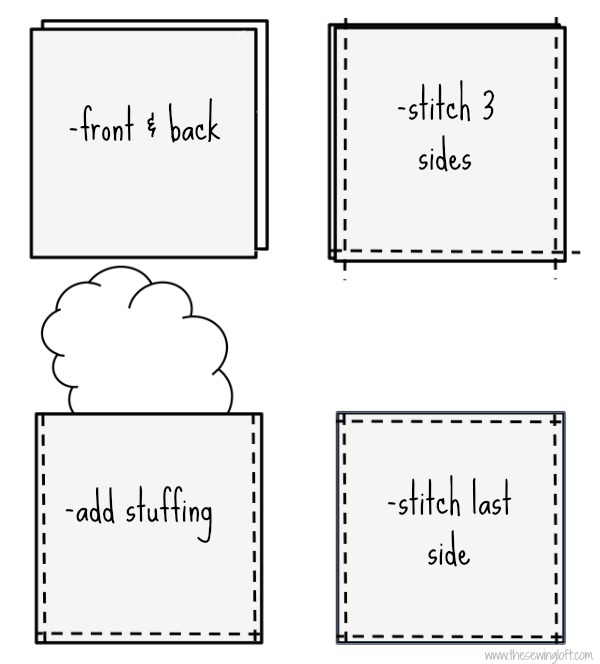 How simple was that???  I have pillow forms in several different sizes and shapes.  This way, when a decorating need arises, I can just pull one out and create a quick pillow cover.  This has come in handy when making over the girls room and always the day before a party.  I have been known to whip up new things the day of an event and I always love the buzz it creates when guests walk in.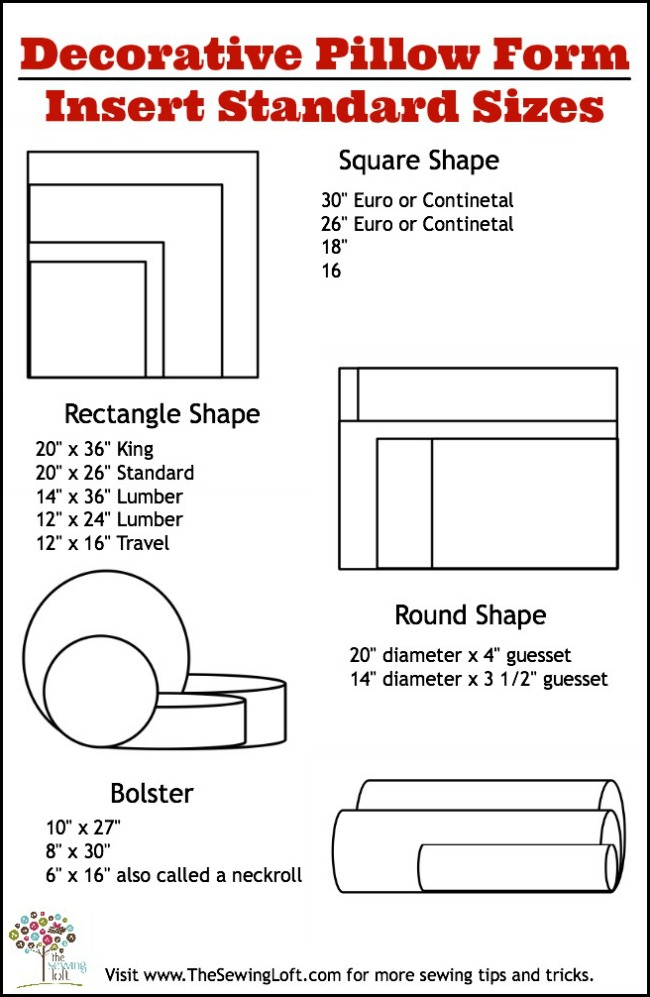 Once you have your pillow inserts made, it's time to whip up a few covers. Here are a few methods to get you started.