Tis the season, baby season that is! These days, I feel like baby's are arriving daily within my circle and have been creating gifts galore. One of my favorite gifts to make is the simple bib.  That's right, you can never have too many bibs in my book!
Scrappy Baby Bibs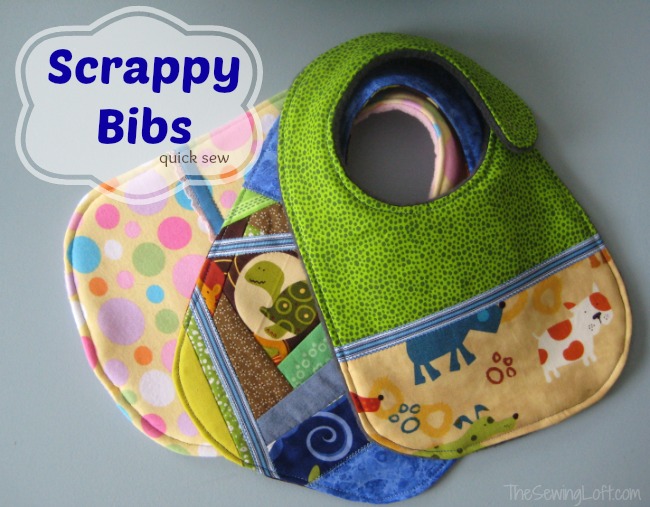 This project is for all levels.
Skill Level- 1 Button
Materials:
Fabric
Batting
Snap or hook & loop tape for closure
*Tip: I like to use a soft fleece or chenille for the back side of bibs.
Pattern:
You can
knock off
 your favorite store-bought bib or click
here
 for a printable bib template from Sew She Sews.
Basic Instructions:
Since I will be dipping into my scrap basket and using the flip and stitch method, I cut batting slightly larger than my bib pattern.
Cut 2 pieces of pattern; position and pin right sides together.
Starting at a flat section, straight stitch all around; leaving a 2″ opening for turning.
Clip curves and turn bib right side out.  Press shape for a smooth and neat outlook.  Fold and press under seam allowance from 2″ opening.  All around edge stitch.
Add hook and loop tape or snap to neckline for closure.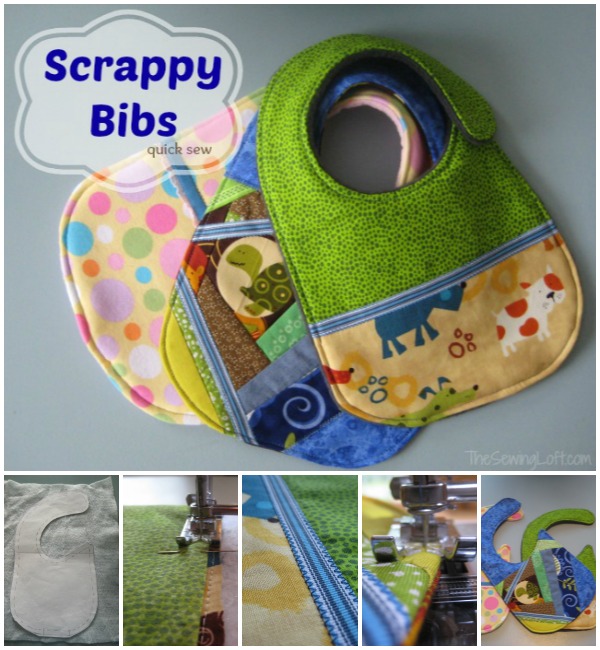 There are so many things that you can when sewing bibs.  Think about appliqués, crazy blocks, using UFO's and all the fun patterns.  The sky is the limit.  Sometimes, when I have extra time, I will even make a bunch of matching burp cloths.  Roll them all up together for the perfect handmade gift!  I would love more ideas so, if you have a special gift for baby gifts, please leave me a note in the comment section.
I can not wait to meet all these new bundles of joy and give them a squeeze!