It's no big secret that deep down I'm a scrap fabric lover at heart! It is just so hard to throw out those little bits of goodness and I know I'm not alone. So, in 2016, I  launched Scrappy Girls Club; an online community just for scrap talk.

Inside the group, I chat about different ways to use up every last inch of fabric, share daily inspiration, techniques and challenge you to reach beyond the basics. Pretty much if it relates to fabric scraps, we chat about it.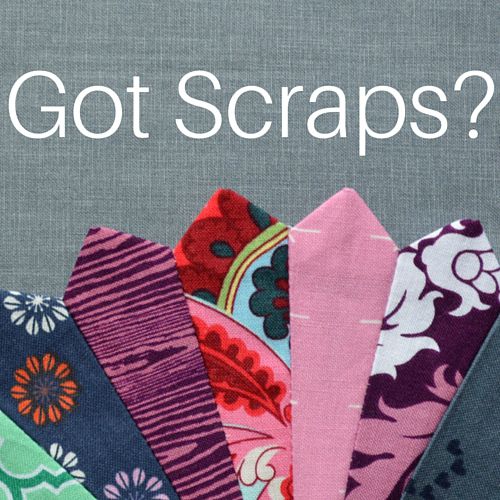 There is really nothing better than getting together with a few sewing buddies from around the world and chatting up a storm! Everybody totally gets it!  We share photos of our latest WIP's, sewing room disasters and celebrate our achievements.  Heck, we even SWAP handmade goodies. It is seriously such a fun group of stitchers and you can find someone there pretty much anytime day or night.
Scrappy Girls Club

Ask yourself these questions-
Do you love the look of mixed colors, prints and textures?
Does the thought of tossing out fabric bits make you cringe?
Are you ready to start using your scrap stash?
Do you need ideas & inspiration for scrap-friendly patterns?
Looking for a friendly place to ask & answer sewing-related questions?
Are you hoping to find a friendly community filled with sewing enthusiasts who share your passion?
If you answer YES, to any of these questions Scrappy Girls Club is for you!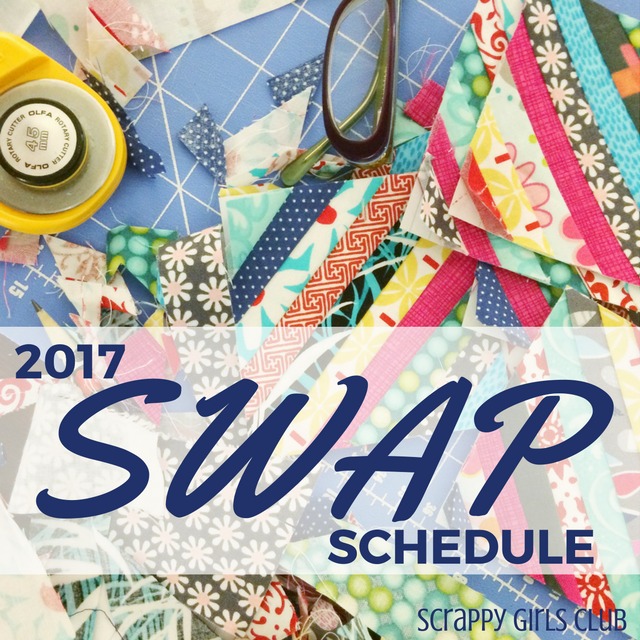 There are so many ways to get involved with the Scrappy Girls Club community. In addition to the daily eye candy you can participate in one of the monthly SWAPS. See the full 2017 schedule here.



So, whether you're just starting to collect scraps or you've buried your sewing room under them, this is the group for you! Be sure to join the fun today.  I hope to see you there!