Have you been working on the Sew My Stash Challenge? There are so many fun photos being loaded into our flickr group.  Make sure to get yours loaded tonight.  That photo is your entry.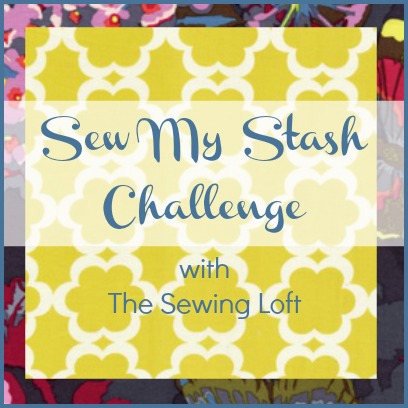 Sew My Stash Deadline
That's right, it's photo time!  Today is the day to get your photos locked and loaded into the flickr group for the Sew My Stash Challenge. So, grab your camera, snap a few photos and load them up into the flickr group.

MY LATEST VIDEOS
*If you have never used flickr before- no worries! It is free and super easy.  Create an account, load your photo up and then add to the group.  You can add any additional comments or even link it to a blog post or pattern. The sky is the limit!
Remember the project can be anything using the supplies.  Click here for a quick reminder on the supply list and challenge guidelines.
Challenge Details:
Week 5: Photo Time (Deadline March 7th)
Winners and honorable mentions announced March 9th
Remember, tonight is the Sew My Stash deadline and then the challenge is handed over to the judges.  We can not wait to see what amazing things you have created!
3 mystery boxes are filled with goodies for 3 lucky winners.   You could be one.

Thank You again to FreeSpirit Fabrics for helping me bring the Sew My Stash Challenge to you. Please take a minute to stop by and look at some of  the amazing fabric lines they offer.  I know, I would love to stock up my stash with any of these collections.

Hello! Are you new to The Sewing Loft?

If so, I'm glad you stopped by and hope that something has inspired you to keep your needle moving!  Don't miss a single project and subscribe via email HERE! Bonus- free embroidery pattern with newsletter sign up.  Another great way to connect with me is via Facebook, Pinterest, Twitter, Google+ or Follow my blog with Bloglovin.  I'm looking forward to getting to know you and creating together!