Is your girl an undercover agent?  What I mean is do you like to use sewing machine covers?
Whether you sew every day or only once a month, it's important to keep your sewing machine covered when you're not using it. Covering your sewing machine prevents dirt, dust, and pet hair from getting inside the gears, which will greatly extend the life of your machine. Not only that, it keeps your sewing space more organized and even if you sew in a public room of your house, a nice cover hides your machine away when company comes to visit.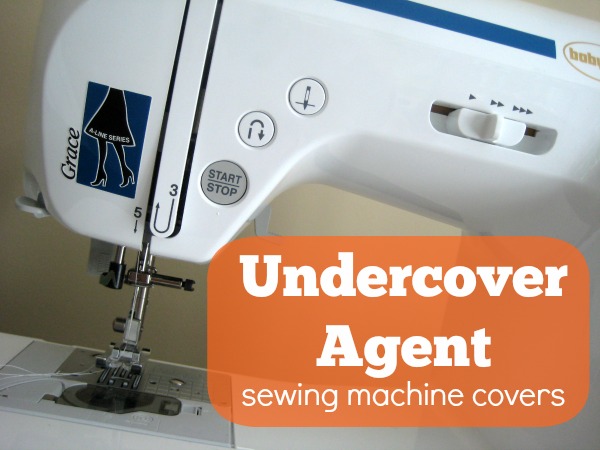 Some sewing machines come with a cover – either a hard plastic case or a vinyl type of soft cover. Whether your machine came with that option or not, who can resist the urge to DIY a cover for the machine that helps you create so many other fabulous sewing projects? I know I can't! So today, I've got a round-up for you: tutorials for making your own sewing machine covers. (This was inspired by a fun conversation we had in The Sewing Loft Facebook community – come join us there and please share photos!)
 Inspiration for Sewing Machine Covers
Sew Delicious has a tutorial for a quilted sewing machine cover – what a great way to bust through your scrap stash while covering your machine at the same time! Imagine how adorable this would be with fussy cuts of craft-inspired fabric prints!
This reversible sewing machine cover from The Stay-at-Home Artist is perfect for the times when you like to change your mind. Whenever you get bored with one side, just flip it around! This simple design is ideal for even a very beginning sewist, so if you just got your first machine, you can still protect it in style!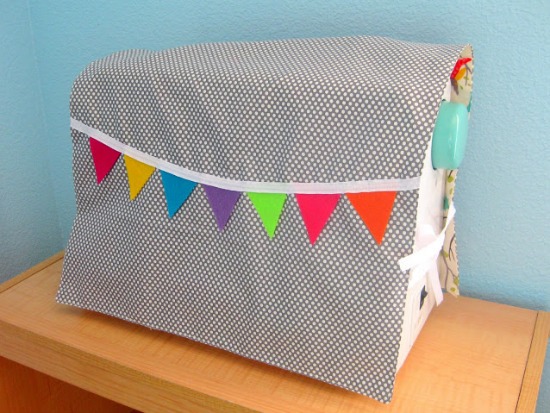 Confession time: have you named your sewing machine and (mentally) given her a personality? If she's a particularly feminine type of gal, maybe she'd prefer to wear a skirt! Check out this skirted machine cover from Sew 4 Home; perfect for a ladylike machine.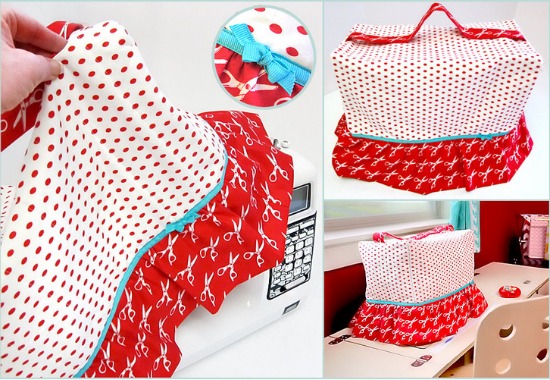 If your sewing machine has an extender table and you don't want to remove it every time you stop sewing, this tutorial from Life After Laundry is just what you need. Use charm squares or scraps from your stash to make a cover that takes your table into account!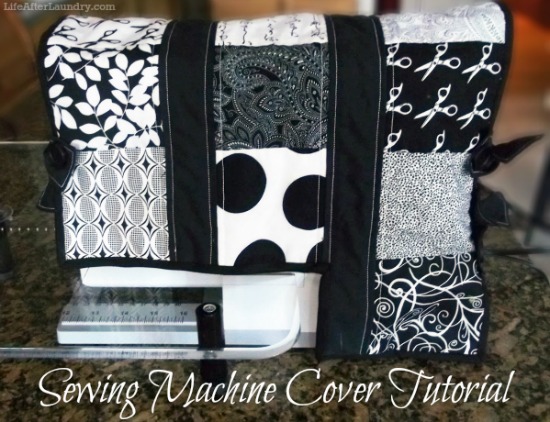 This tutorial from Even Artichokes Have Hearts is a little bit more complicated, but I think you'll agree that the end result is stunning! Clean lines, piping, pockets, and a hole for the handle to fit through the top make this a winning combination for a more advanced seamstress.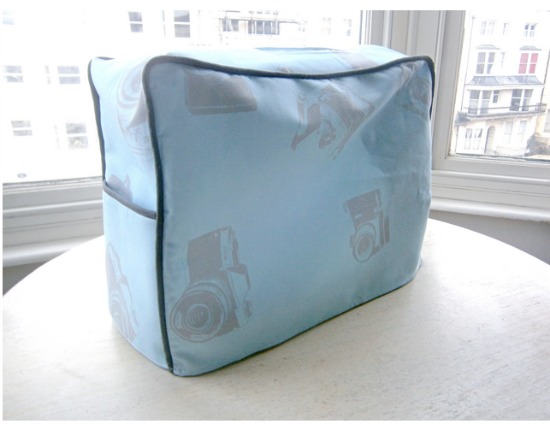 Though it may seem silly, sometimes you just aren't in the mood to sew, even though there's a project you want to make. Enter I Heart Naptime to the rescue – she's got a tutorial for a sewing machine cover that's actually no-sew!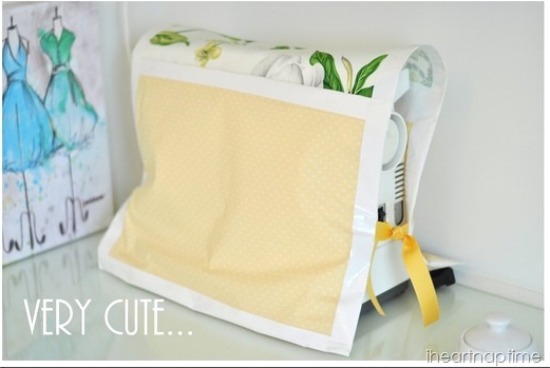 A sewing machine cover can be a great project for practicing new skills, too! Have you been wanting to brush up on the Quilt-As-You-Go method of quilting? This tutorial from KD Quilts has you covered!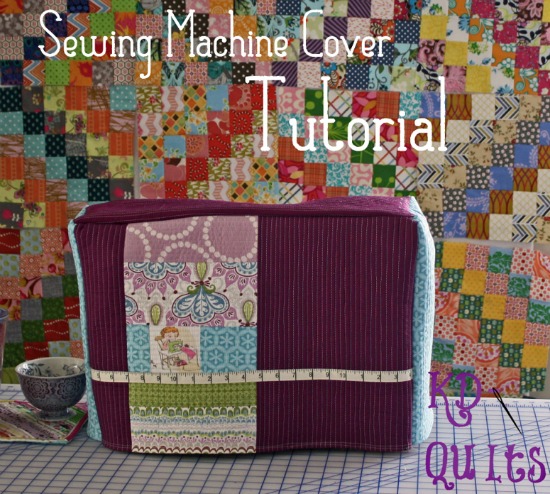 This tutorial from Quilty Creations incorporates space for your sewing machine handle so you can take it on the go and keep it covered up. Plus, just look at the adorable sewing-themed fabric she used to give this project the perfect finishing touch.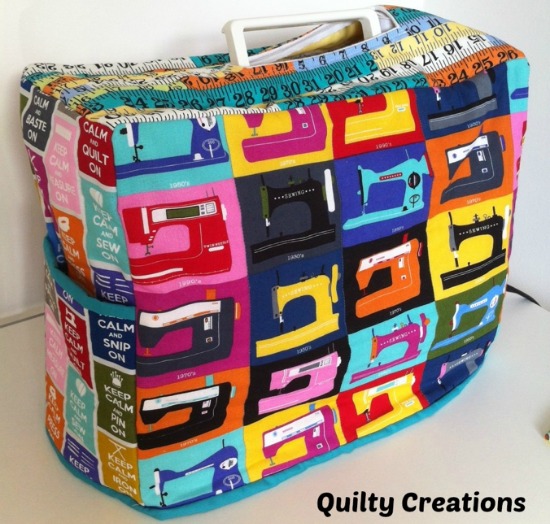 This tutorial has a great graphic to help you put your pieces together, and the gingham sample cover is too sweet!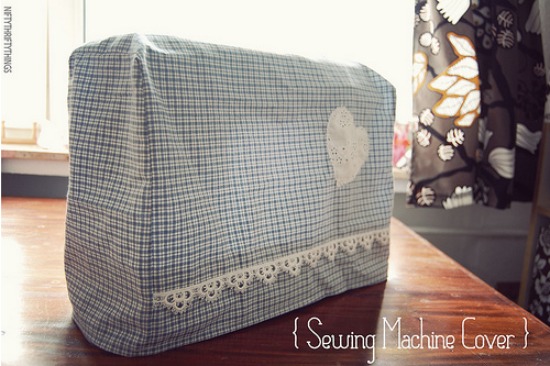 A sewing machine cover that doubles as a holder for your sewing snips? Perfect! This adorable button-filled version is just the thing for keeping your machine covered yet accessible in a moment of DIY inspiration.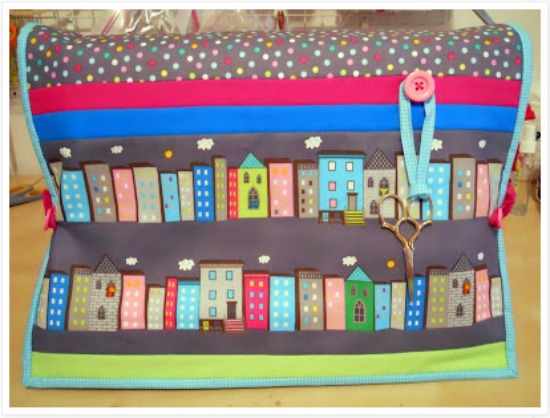 This reversible cover is just the thing for those times when you can't make up your mind. Plus, the tutorial is so quick and simple that this would be the perfect handmade gift for crafty friends!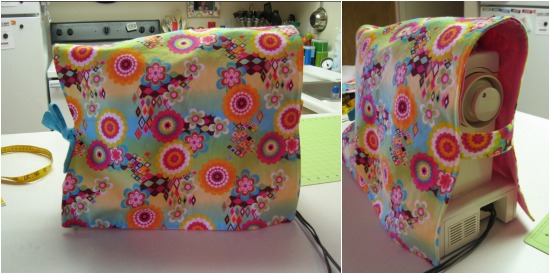 Notes from the Patch has an easy-to-follow tutorial that comes in the form of a blog post or a PDF, so you can print it or download it to your tablet before you start sewing. Plus, the pockets give you extra storage for bobbins, thread, or notions!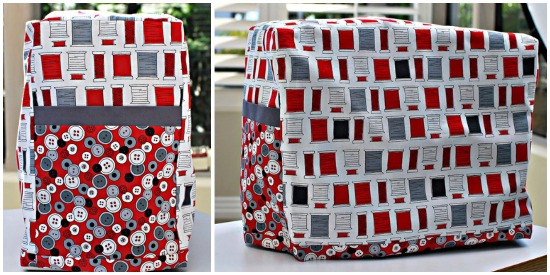 At the moment I do not have a cover on my girl but after looking at all this crazy inspiration I think it's time to get stitching! What about you? Do you cover your sewing machine? Tell me about it in the comments below!
UPDATE: 
My girl has a cover and yours can too with this free motion applique design!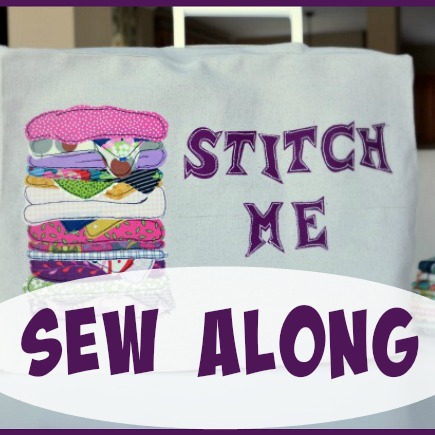 ps- You might want to check out this post after you stitch together your new protective cover.  Remember, the goal is to keep your girl clean!
Hello! Are you new to The Sewing Loft?

If so, I'm glad you stopped by and hope that something has inspired you to keep your needle moving!  Don't miss a single project and subscribe via email HERE! Bonus- free embroidery pattern with newsletter sign up.  Another great way to connect with me is via Facebook, Pinterest, Twitter, Google+ or Follow my blog with Bloglovin.  I'm looking forward to getting to know you and creating together!