Over the years, I've found ways to keep my sewing space organized through trial and error. But as many of you know, keeping the small details like fabrics, trims, patterns, thread, buttons (you get the idea) neat and tidy can be tricky. So, I have put together a few tips to help you get a jump start on organizing your sewing space for the new year.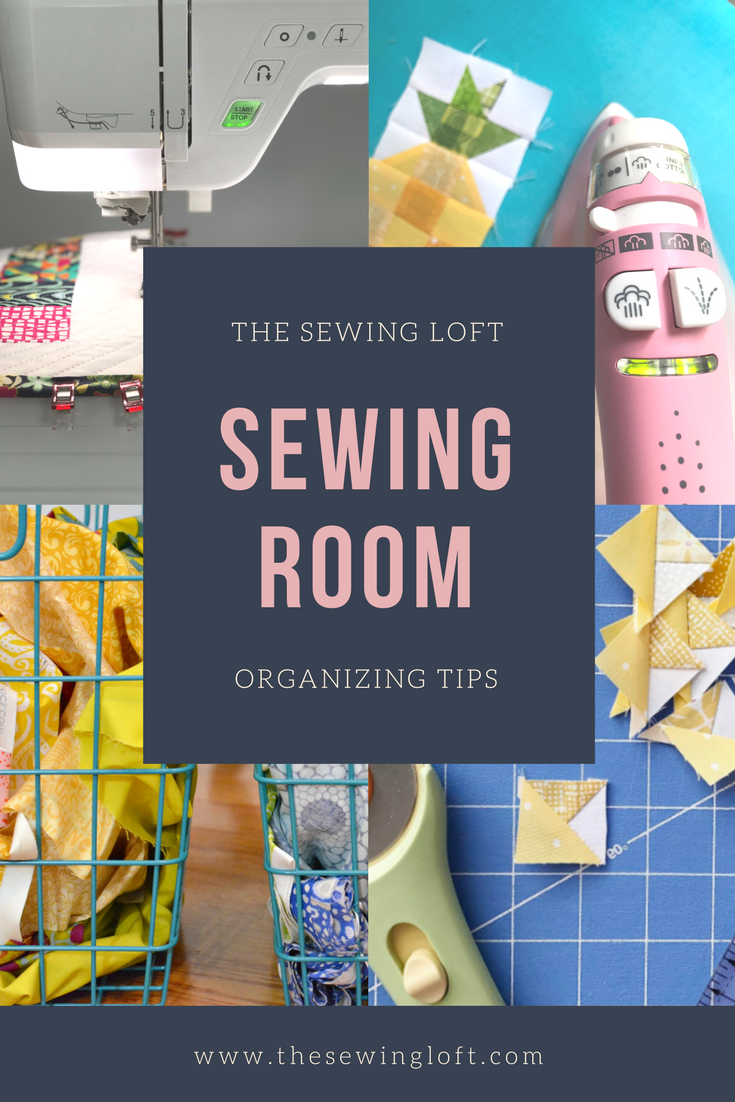 PATTERNS
Let's face it, we all love our patterns and get excited when cute, new patterns are released. Unfortunately, there is nothing worse than wads of crumpled tissue and patterns going unused because they are unorganized. Whether they are pattern envelopes, paper patterns or printed PDF patterns, they all take up a lot of space and do not stack well without some help.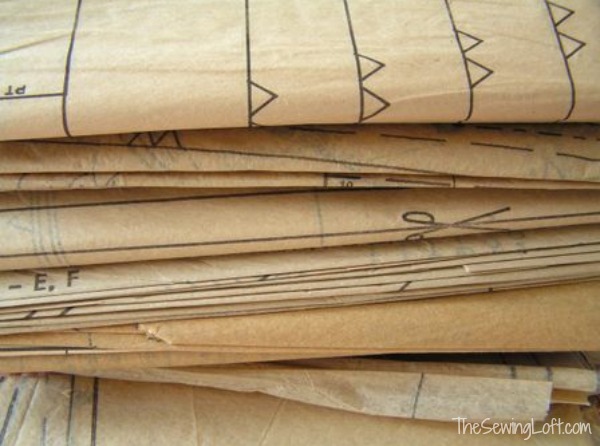 The first step to organizing your patterns is to put them into different categories. No one likes to spend precious sewing time sifting through a box of random patterns to find that one blouse pattern. Depending on how many patterns you have, you can start with simple categories like Women, Children, Men, Bags, Quilts. If you have a ton of patterns (like most of us do), you can break them down into subcategories, organizing them by type of garment, be it pants, shirts, dresses etc. You can also separate them by fabric; knits vs. wovens for example or even patterns that you are currently working on.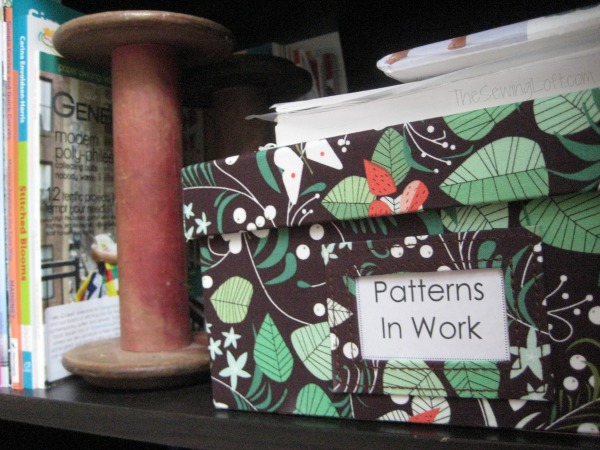 Once you have sorted your patterns categorically, using these creative storage ideas to store the patterns will help them stay organized. Placing them in manila envelopes, sheet protectors, or large Ziploc bags also helps keep them undamaged. Standing the organized patterns in file boxes, or in magazine holders also helps further organize them. This file cabinet organizer idea can help you keep all your patterns organized in a file cabinet. I like the creativity of this comic book storage idea, using comic book sleeves and boxes.
For all of us who buy PDF patterns, we need a way to store all of these not only physically but also electronically. This article on PDF storage solutions shows you how to do just that.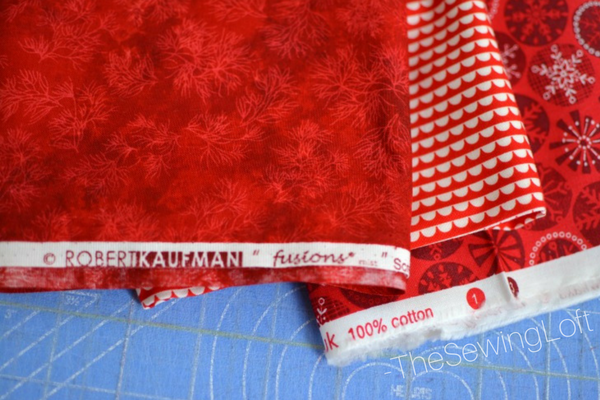 FABRIC
Our patterns would be useless without a stash of fabric but sometimes that stash can get a little out of control. Here are a few creative ways to deal with the mounds of fabric we all seem to collect.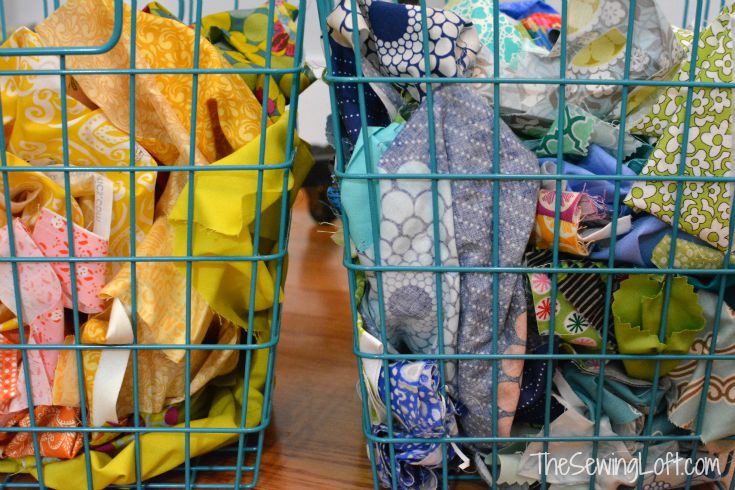 The most common, and easiest solution is to store your fabric in clear plastic drawers or wire baskets. File cabinets also make a fantastic storage space for fabric. Fabric can be draped over hanging file folders and "filed" away. These cute fabric baskets are also ideal for storing fabric and fabric scraps.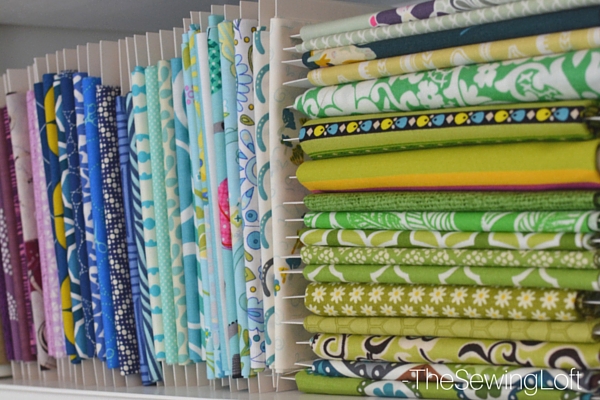 If you like to have your fabric out so you can see it, folding it on cardboard, or comic boards to make "mini bolts" and stacking them on bookcase shelves is a great idea, too. You can also hang a curtain rod on your wall with curtain rings and clips to hang your fabric. This idea works especially well for quilting cottons. Those of you lucky enough to have a closet in your sewing space may find that using skirt hangers or multi-pant hangers are ideal for holding fabric. Hanging canvas shoe organizers also work really well for folded fabric.
Another item that we all need is interfacing. A fantastic and inexpensive way to store interfacing, so it doesn't get ruined, is to roll it around wrapping paper tubes; using the leftover piece of tube to mark what type of interfacing and wrap around the rolled interfacing.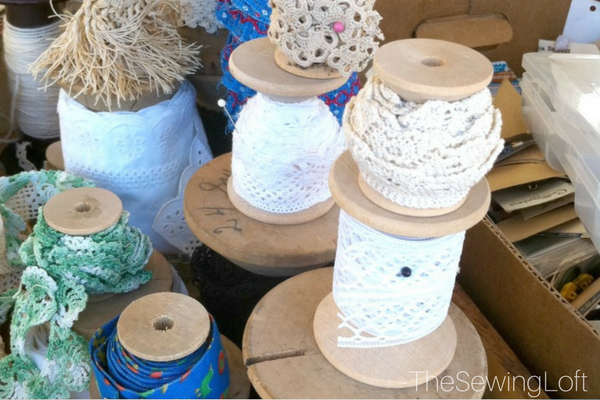 RIBBON AND TRIM
Ribbons and Trim can amp up an outfit or project from good to great! You never know when you will need it, so it is always a good idea to keep it on hand. Without organization though all your ribbon can become a wadded up, tangled mess.
Some options for ribbon organization is to wrap it around craft sticks, or clothespins and store in big glass jars on a shelf. For your thin ribbon, or trim you can roll them and place them inside of Tic Tac boxes, or wrapped around embroidery floss cards. Mason jars are a fabulous way to organize your ribbon by color and they won't take up any space with this mason jar storage shelf, or mason jar pin cushion. Along with your pant hanger fabric storage, you can also store ribbon spools on the hangers. Lastly, using a slotted Tupperware bin, 1/4″ dowel, and your ribbon spools you can make this adorable Ribbon Dispenser and Organizer.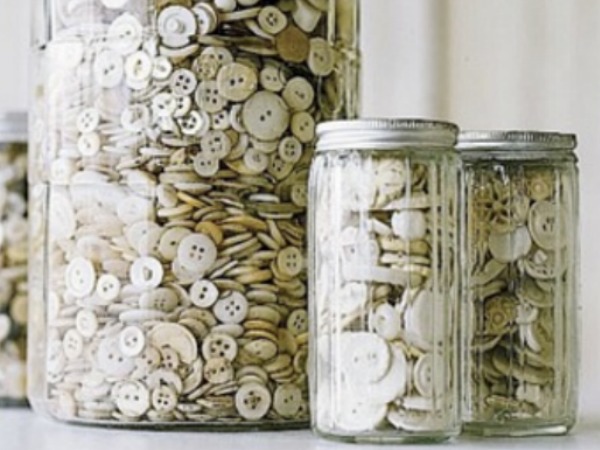 BUTTONS
Button, Button who's got the Button? When you can't find the right button to finish a project it can be a little frustrating, especially when you know it is in your craft room somewhere. Organize your buttons by placing each color in a mason jar with one jar for mixed color buttons. Lazy Susan spice holders and their jars also work well for holding buttons. These neat jars are the perfect size for all our little findings. Magnet boards with metal tins are a wonderful way to store small items such as buttons and they look cute displayed on the wall. You can also decorate garage storage organizers and store your buttons and clasps in the little drawers.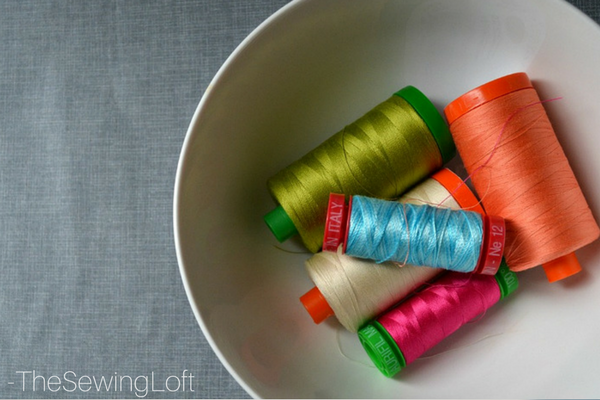 THREAD AND THINGS
With your sewing machine comes a lot of little odds and ends that can easily be misplaced like thread, bobbins, needles, and machine feet. Keeping track of all these items can be daunting but with the following ideas, you can make your space a little easier to navigate.
Getting your thread up on the wall by mounting a decorative, framed board with nails in it can help organize all your thread; keeping it from becoming a knotted mess in a drawer somewhere. You can also keep your bobbins organized with many different and creative bobbin storage solutions.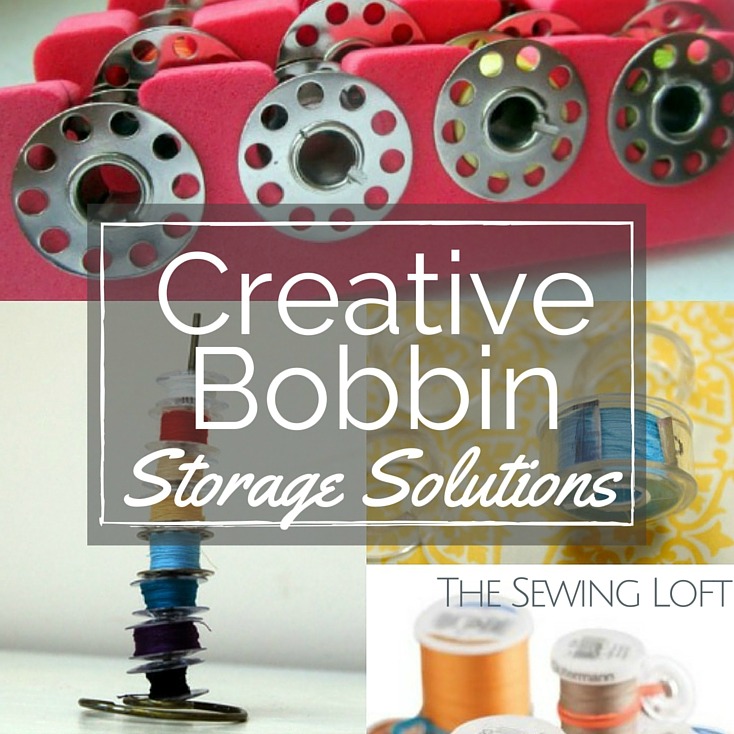 Keeping your needles in a labeled bead box, or weekly pillbox helps you easily find the correct needle.
A labeled Embroidery Floss Storage box, like this one, will help store all of your sewing machine feet.
Plus, these Silicone Skinny Ice Cube Trays are amazing for storing and organizing almost anything in your sewing room.
Each of these tips will help keep your sewing space organized and ready when you are. Just remember…
Keep Your Sewing Space Organized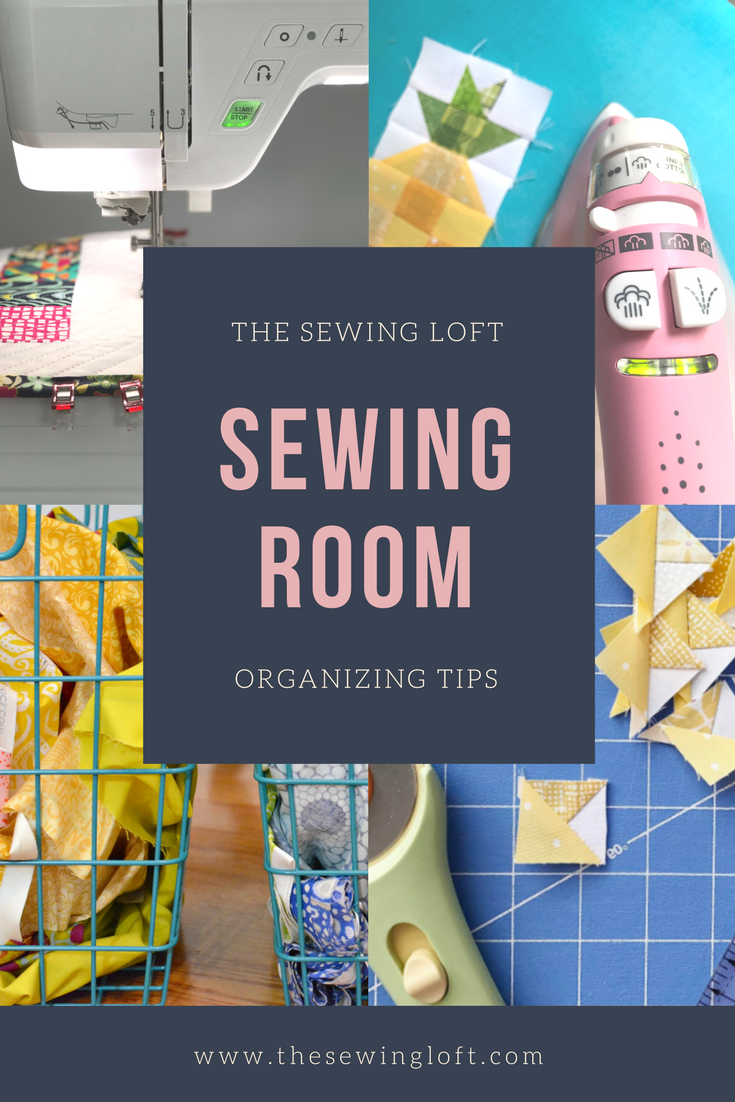 After years of wondering how to keep my sewing space organized, I am excited to put a few of these ideas in into action. I hope that you find the inspiration needed to do the same. Be sure to follow The Sewing Loft on Pinterest for even more inspirational ideas.