Summer here in the south is in full swing and thanks to my little backyard bee friends my flower garden is growing strong! To celebrate, I'm sharing the Zinnia Flowers quilt block.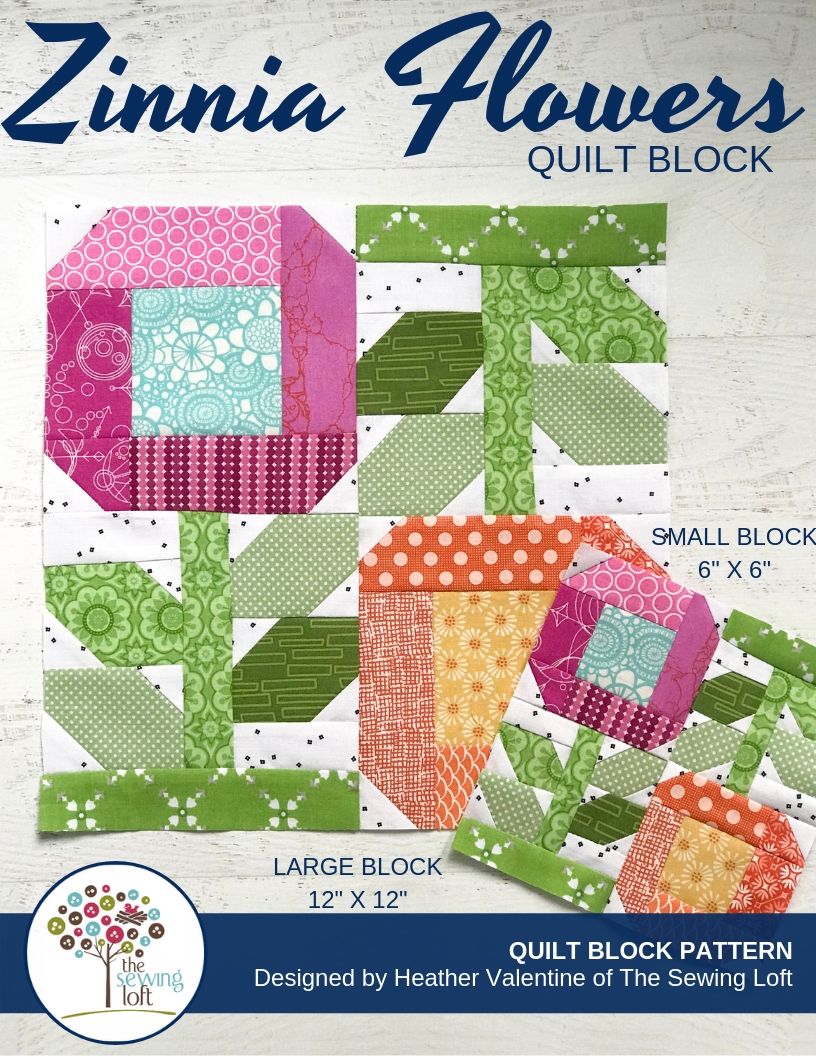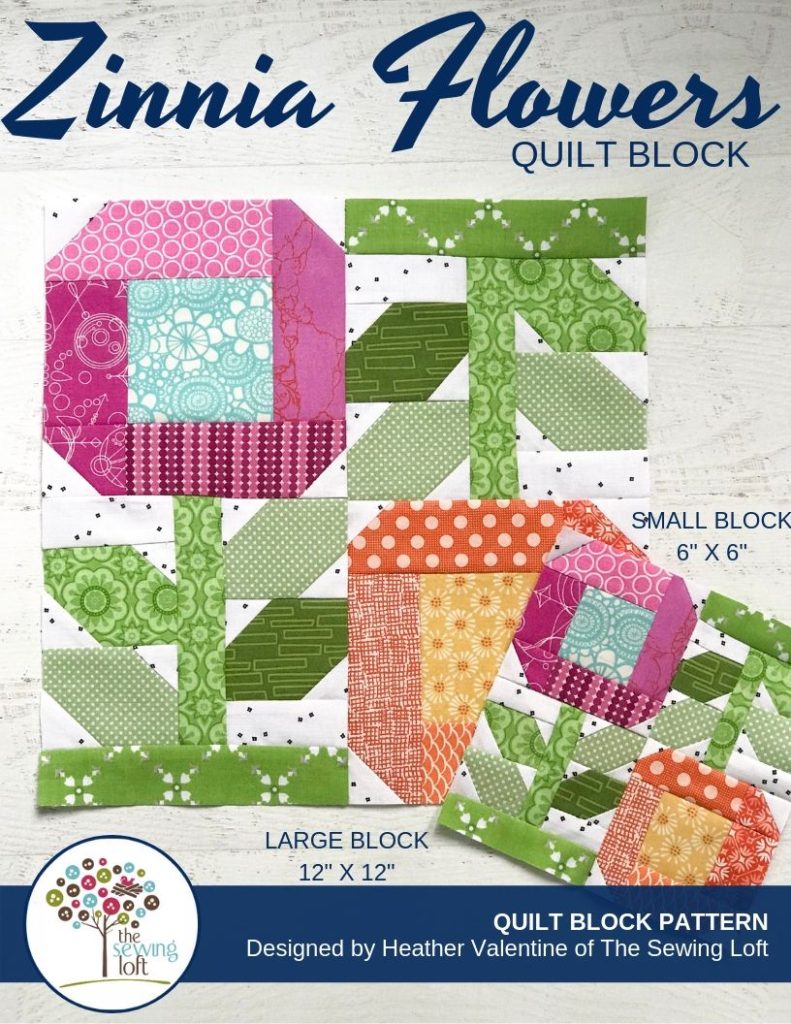 In our family garden we have a variety of flowers including daisies, cone and the colorful zinnias. They tend to grow beyond tall and seem to be a favorite of the local bumble bees.
Zinnia Flowers Quilt Block Details
The finished zinnia flowers block is available in two different sizes that measure:
6″ x 6″ (15.2 x 15.2 cm)
12″ x 12″ (33 x 33 cm)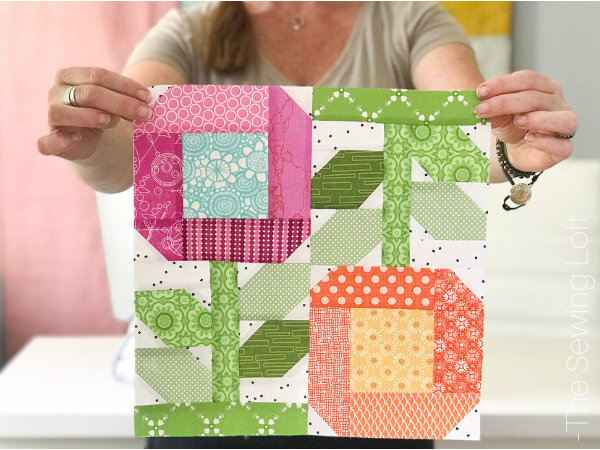 Material & Tool Supply List:
Assorted Scraps: Purples Orange, Blue, Yellow, Green & Background Prints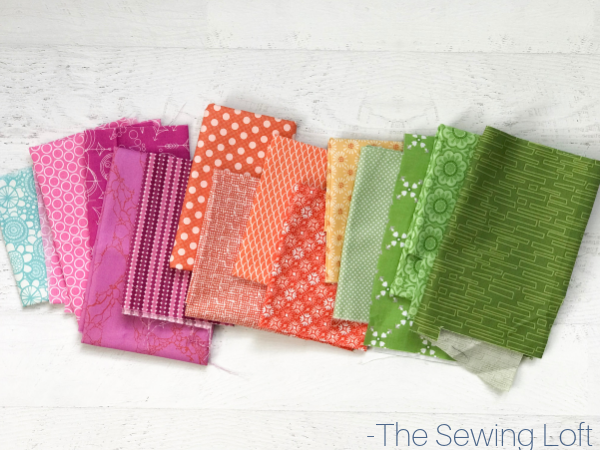 Since I wanted this block to be fun and playful, I pulled a colorful assortment of scraps from my stash. Each one of these fabrics has been used in previous projects on the blog but never together.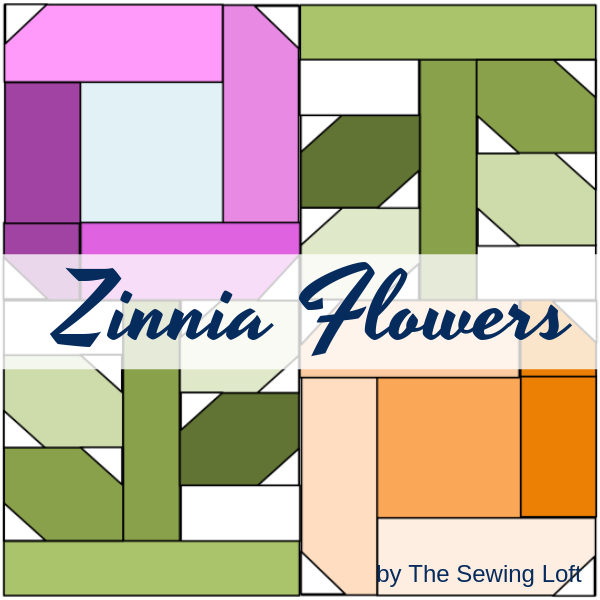 The Zinnia Flowers quilt block pattern is available free until June 13, 2019, after that, it will be available for purchase in the shop, priced at $3.50.
This block can really be made in any color story you can dream up and I can't wait to see. Please be sure to share a few pictures of your finished blocks using the hashtags #Blocks2Quilt and #TheSewingLoft when posting so we can all see.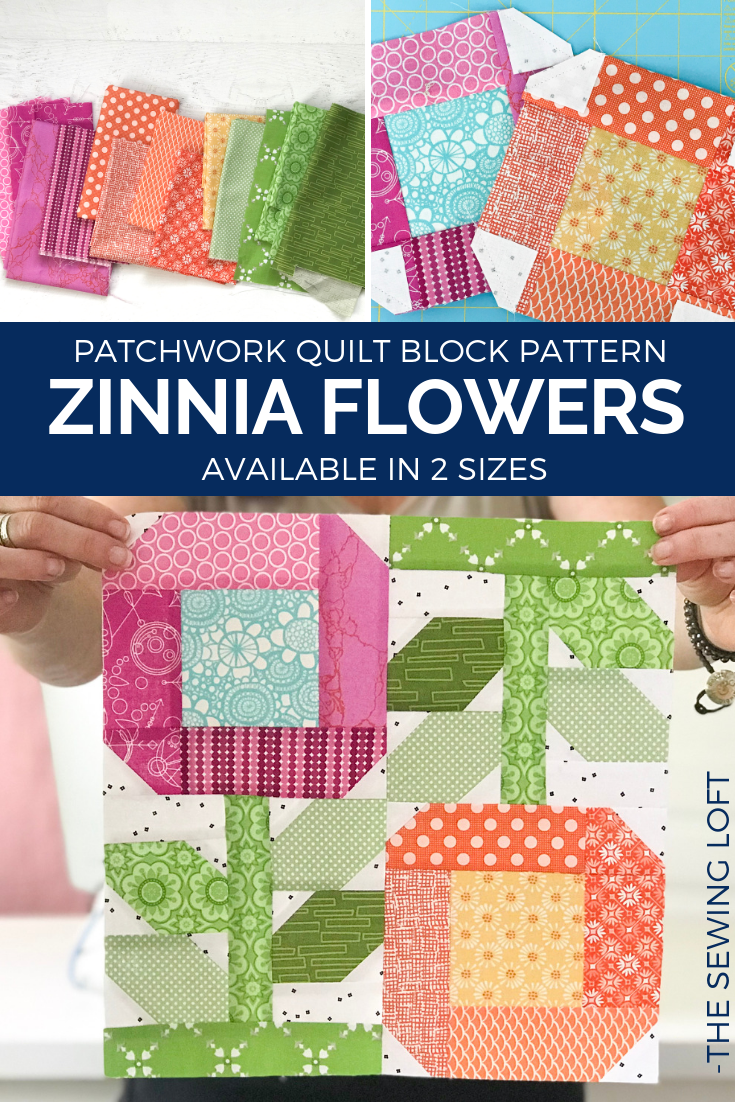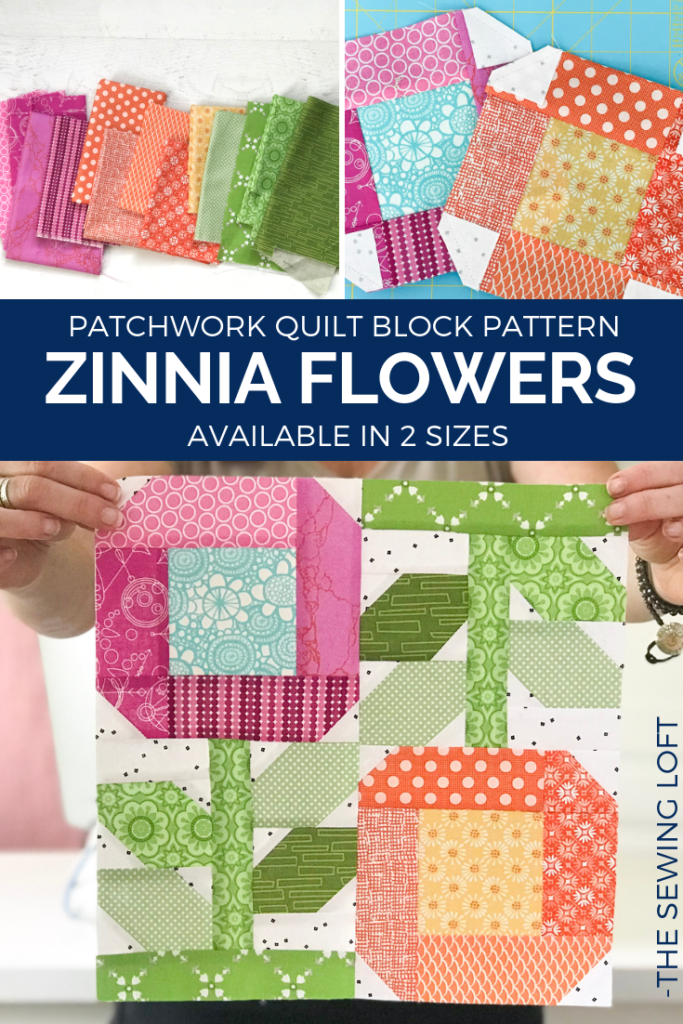 Looking for ideas on what to make with your new quilt block? Be sure to check out and download my free Flower Garden layout here.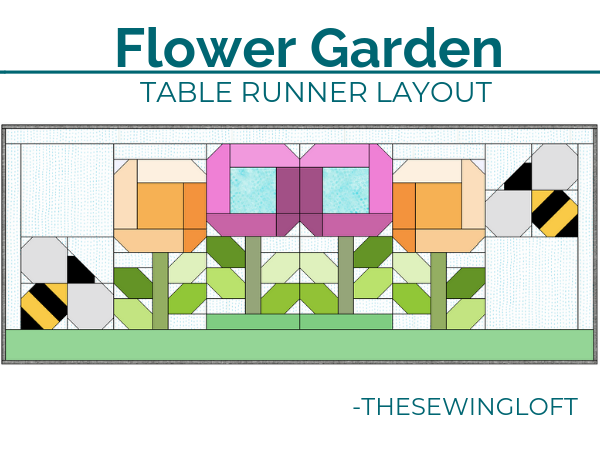 For anyone just joining the fun, the Zinnia Flower block is part of the Blocks 2 Quilt series. During the series, I share a new block each week t help sharpen your skills while building your block library. I suggest signing up for the newsletter so you never miss a block. Click here to see all previous blocks.