They say that "necessity is the mother of all invention" and I must say that I firmly agree!  Last weekend in a mad rush to get out the door, Little Miss S announced that she would not be wearing her stockings.  She declared that she was growing and they were too small.
With no time to spare (I think like 10 mins to get my family 4 pack out the door) I went into "Make it work" mode.  No sooner did she have them off and I was cutting the feet.
Stocking Refashion-Leggings in a Flash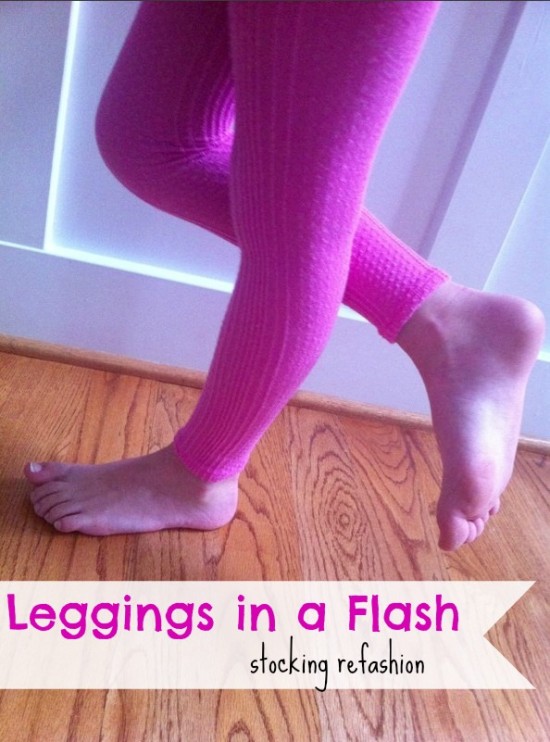 This project is for sewers of all levels.
Skill Level- 1  Button
Materials:
Basic Instructions:
Cut off feet.
Fold under 1/2″.
Set machine to stretch stitch and stitch up hem line.
Super easy!!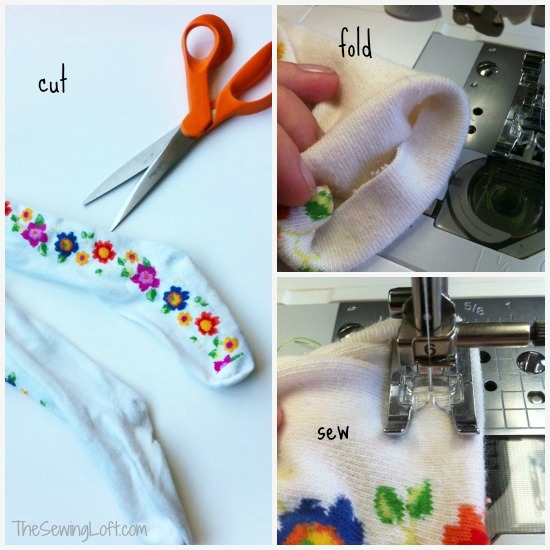 With a quick turn and stitch on the machine her sweater stockings were transformed into leggings.  She slipped them on and off we went.  No hassle, no fuss and not a word was mentioned on the car ride.
Happy Holidays!