The Sewing Loft is filled with sewing enthusiasts of every skill level, from the small business owner to the occasional Saturday Stitcher.  The community is growing by leaps and bounds each month and we welcome the opportunity to introduce your brand.  Our main goal is to provide fresh, informational content that will engage the readers to "Reclaim" their creativity through the art of stitching.

Why choose advertising with The Sewing Loft?  We offer frequent content to an active community of loyal fans looking for products like yours.
The Sewing Loft Snapshot: (Start of Q1 2017)
Over 67% of our monthly viewers are new visitors.  This means that we are growing with lightening speed.
We have a very active

Facebook page

with over 112,000+ fans.
Instagram is becoming a favorite place to share with over 15,500+ fans.
Pinterest is proving to be a fun playground on which to share our ideas.  

Our boards

are followed by over 85,000 fans.
Scrappy Girls Club is incredibly active with 10,000+ members.
You may have noticed we are getting exposure! We have been caught on stations near you!
Our work has been featured in several print publications, including Fun Size Quilts, Kitchen Stitches, The Crafty Entrepreneur, Kids Crafts 1-2-3, Crafts n' Things, Green Child, Small Room Decorating, Little Ones and more. The Sewing Loft continues to gain exposure each and every week.
Plus, you can find our Scrap Snacks making waves in quilt shops near you.  The snack size patterns are perfectly designed to let you use every last inch of your fabric on hand. Each pattern highlights a sewing technique to help you improve your sewing skills while creating something new.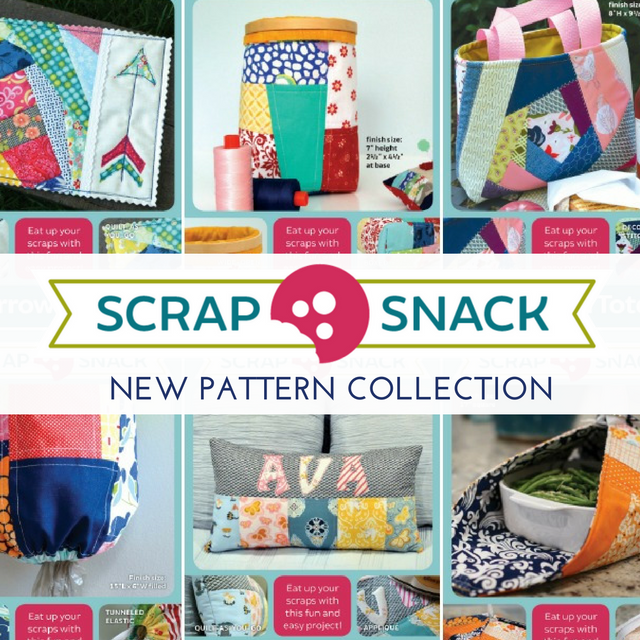 The Sewing Loft accepts sponsors for:
Sidebar advertising
Product reviews that are relevant to readership
Social media posts
Sponsored posts
All sponsors are subject to review to ensure the perfect fit with our audience and site.
Sidebar advertising options start at $60 per month, billed in 3 month increments. Social media campaigns start at $100 and vary based on platform and content. Sponsored posts or product review with tutorial/giveaway are also available, rates start at $500.
Partnering with The Sewing Loft is more than just a side bar placement.

We are growing relationships and want to work with you to build our brands together.   We are PR friendly and frequently promote brands used in the work space.  First hand experience is a priceless promotional tool.  If we can use your product during our everyday adventures of stitching, then we would love to work with your PR company to promote your products/services.

Email: tsl(at)thesewingloft(dot)com
Be sure to sign up for our quarterly call outs and editorial calendar updates for additional partnership options.  These include special series sponsorship, newsletter mentions and more.
Feel free to view our

Media Kit

 and 

Disclosure Page

for more information regarding affiliate links and third party ads.