Zipper pouches are one of my favorite quick projects of all time!  They are perfect for using up scraps, storing little bits, and easy to create for gifts.  Just toss in a gift card and you are good to go!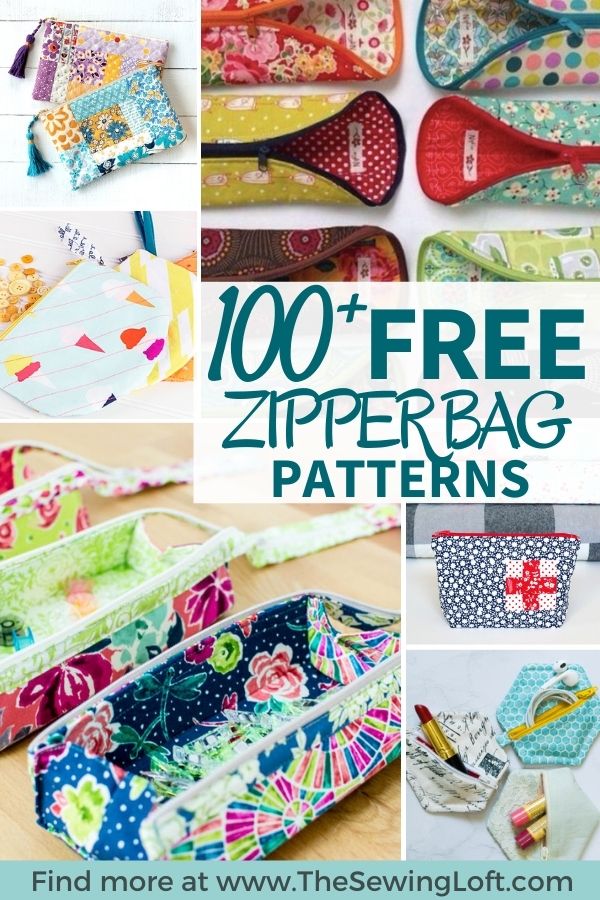 Zipper Pouch Patterns Line Up
Mention the word zipper and many stitchers flinch.  Zippers seem to be that taboo topic within the sewing world and I'm not sure why. They are so much easier to sew than people think. Not to mention, zippers are a key ingredient in zipper pouches. So, even if you are new to sewing, I encourage you to try one of these amazing zipper pouch patterns.

This section is all about the basics. The kind of zipper pouches that really function for you in everyday life.
2. Dotty Pouches   Love me some mini dots!
4. Charmed Zipper Pouch This pattern is perfect for making in batches. 
6. Coin Purse  CRAZY Cute!!
12. Easy Zippered Pouch Tutorial
13. Easy Zippy Pouch
14. Ouch Pouch
16. Neat n' Tidy Zippered Pouch
17. Pencil Case
19. Polka Dot Pouch I love the hand-embroidered detail.
20. School Supplies Zipper Pouches
22. Slit Zippered Pouch Easy to make and great for smaller scraps.
24. Twelve-Patch Zipper Pouch Tutorial
29. Zippy Wallet
30. Mesh Bags

Not every zipper bag is flat, these are the boxy babes of the group!
31. Boxy Bag – I've made this one myself and it is super quick!
34. Little Boxy Pouch Tutorial
35. Toiletry Bag
37. Zola Pen Case

Sometimes a girl needs a little something special to add to her lineup. Each of these bags has an extra special detail to make it stand out in the crowd.
39. Anthro Asterid Coin Purse Knockoff 
40. Bow Front Clutch
42. Embellished Zipper Pouch Tutorial
44. Flower Zipper Pouch Pattern
47. Monogrammed Applique Pouch
49. Oilcloth Zippered Pencil Case
50. Quilted Color Pop Zippered Pouch
53. Cork Fabric 15-Minute Pouch
54. Rounded + Embellished Pouches
56. Zipper Pouch w/ Iron-On Vinyl

There is nothing ordinary about the patterns in this group. There is no boring basics to be found here. Click through and pick the one that gets you excited and start sewing.
57. 2 Sided Zip
61. Crochet Granny Square Pouch (for you crocheters out there)
62. Full of Zippers 
65. Lego Pouch
66. Monogrammed Leather Zipper Pouch

Bags come in all different shapes and sizes. This section is all about letting the design speak for itself.
76. Cat Zip Pouch
77. Fish Pencil Case
79. Ice Cream Cone
80. Gem Zipper Pouch
82. Monster Pouch
83. Train Case
84. Pencil Bag  This is fantastic. Hit the translate button and stitch away!
85. Pill Box Pouch
88. Heart Pouch
89. Tea Cup Pouch – Translate and go!
92. Taco Pouch
93. Zip Itself Coin Purse out of Ribbon
95. Zip Your Lips

Seems like the best fabrics can be found in the strangest of places. Like at an estate sale, GoodWill, or even your best friend's closet! These zipper pouch patterns are all about using what you have and upcycling what you find.
96. Zipper Book 
97. Necktie Pouch 
99. Toilet Roll Case 
100. Pouches from Menswear Jackets
101. Wet Pouch from a Shower Curtain

Zipper Tabs – a fun way to add a burst of color to your project while shortening your zipper.
Recessed Zipper – Kick it up a notch on any of these pouches with a recessed zipper tutorial.
Choosing a Zipper – Size, length, style, & more!
How about that for a list! From pencil pouches to date-night clutches, there's something for every person and every occasion here. Plus, since zipper pouches tend to use small amounts of fabric, I'm sure this list can keep your stash under control, too.
Since this is one of those posts you will want to keep coming back to, don't forget to Pin this Free Zipper Pouch Patterns post for easy reference later.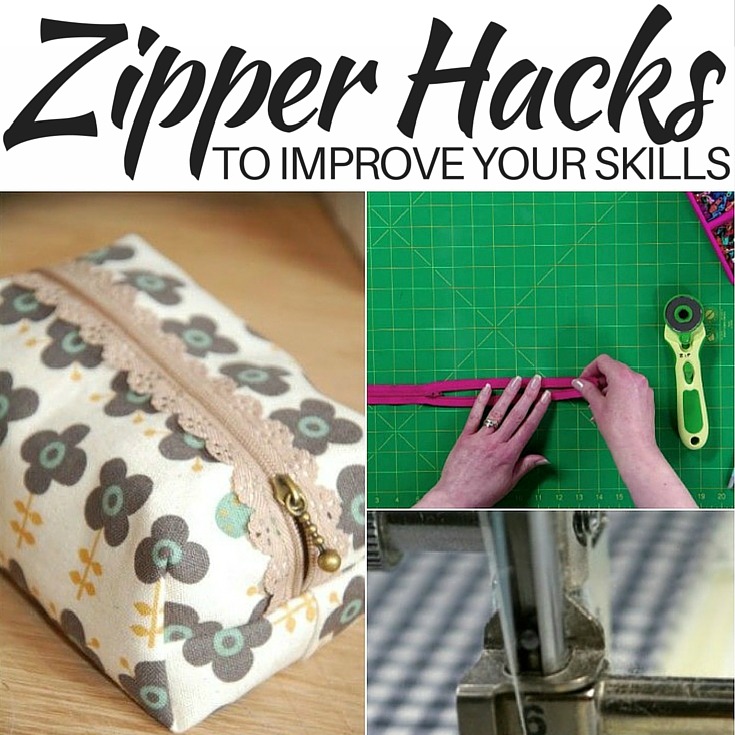 ps- Still want more creative ideas to stitch through your stash? Check out our other round-up posts.  Remember, all the projects and patterns are FREE!