Mystery Swap Update

Last month I announced our very 1st swap here at The Sewing Loft.  And to my surprise, the sign up sheet was instantly filled! (phew, I was totally nervous.)
After tackling zippers and stitching up a storm, the swappers have filled their boxes with pure stitching goodness!  Now, the real fun begins as these packages start to arrive in mailboxes around the world. Heck, maybe even your mailbox!
For me, from the very first minute I saw the package in my mailbox, I was excited!  It's not everyday that I receive a handmade gift.  And can I just say WOW!  I am truly impressed by the level of creativity, talent and generosity being shipped in these boxes.  I am speechless!
It has been said that a photo is worth a thousand words…. so, let me share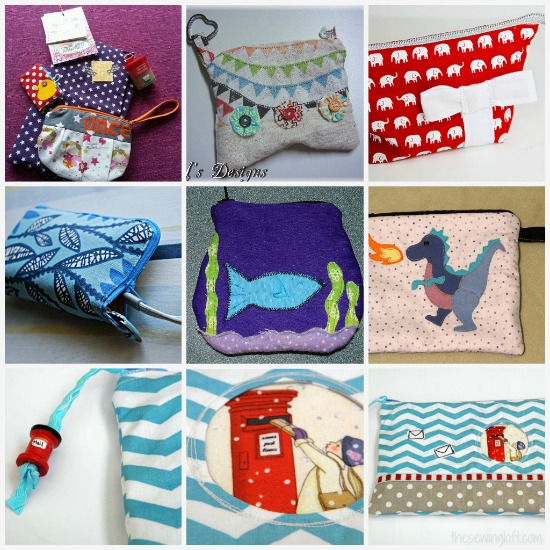 Clockwise from the top left hand corner:
By Lynnora
DeeDee from DeeDee's Craft Spot
Jessica  from Me Sew Crazy
By Lucy
By Christina
Vanessa the Crafty Gemini
Susi from Lilla Luise made such a cute and detailed bag, that I had to share.

Aren't they just amazing!  This pictures and more can be found in the flickr group here.
Pictures really do speak louder than words. You have all outdone yourselves and I can not wait to plan the next mystery swap.
ps- If you participated in the swap but do not belong to flickr just drop me a note with your photos.  I would love to see your creations and share them in the group album.