Thank you for all the amazing suggestions on what to create with my True Colors fabric.  They were so inspiring and helped get my scissors moving!  Actually, Linda was on the right track with her comment of creating something I would use everyday.
True Colors Project WIP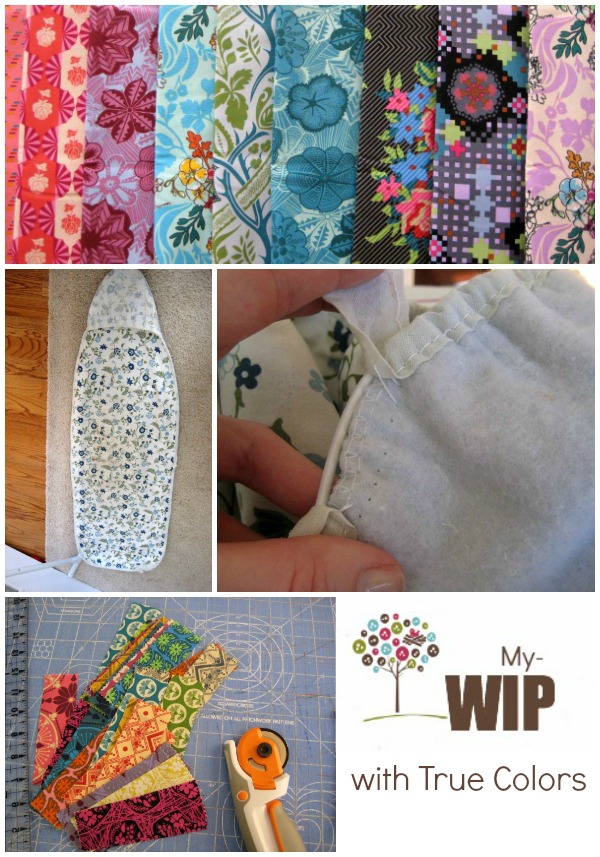 So what did I make you ask….. Well, I decided to recover my ironing board.  Since I use it every time I sew and knew that the fabrics would always be front and center.
There is no real magic formula here, I used my old cover as the template.  Heck, I even reused the elastic! Talk about a reclaiming project.  Things got a little messy for me during the binding process.  I have no clue what happened but even though I wrote down the correct width for my bias, I still marked and cut it 1/2″ narrow in the width. Oh well, things happen and I made it work by trimming down my seam allowance.  Remember, measure twice and cut once!!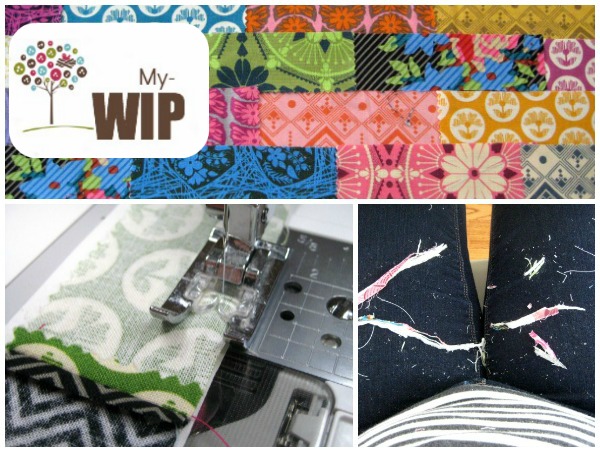 Want to make your own continuous bias but not sure where to start? Check out my step by step tutorial on how to create continuous bias.
Well, it's back to work for me. I need to finish my pictures and wrap up tomorrows post.  Let me drop you a hint….. there will be a giveaway of some amazing fabric!

Hello! Are you new to The Sewing Loft?  

If so, I'm glad you stopped by and hope that something has inspired you to keep your needle moving!  Don't miss a single project and subscribe via email HERE! Bonus- free embroidery pattern with newsletter sign up. Another great way to connect with me is via Facebook, Pinterest, Twitter, Google+ or Follow my blog with Bloglovin.  I'm looking forward to getting to know you and creating together!