Baby Lock's Snappy Holidays!
The holidays are filled with friends, family, laughter and cheer in my house…. but to be fair, we all know that other feeling that rolls into town around the holidays.  You know the one I'm talking about.  That "OMG I need to come up with something and fast!" feeling that leaves you panicked and ready to pull your hair out.
Well today, I am super excited to share that Baby Lock has created a fun round-up of quick-sew projects.


MY LATEST VIDEOS
These projects are all designed to have you wrapping gifts in no time flat!  The projects are easy to download and really can cover most on your list.  They range from home decor to fun accessories.  And oh yeah, did I mention the guest list?  The designer line up is amazing but I don't want to give too much away… go "spy" them for yourselves and let me know what you think!
You can find all of the projects and designers here: Baby Lock's Snappy Holidays.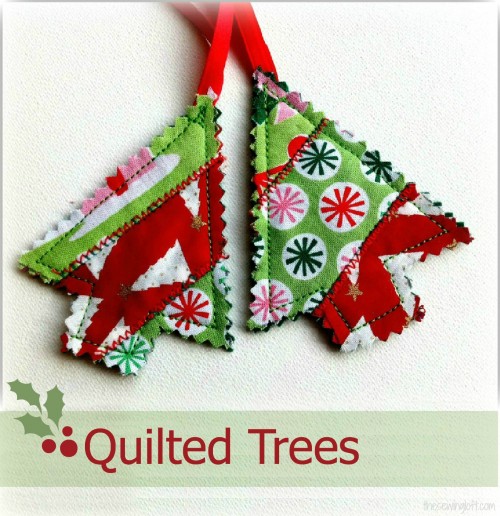 When Baby Lock asked me to be part of the series, I knew right away that my quilted trees were perfect!  These little trees cover the basics for me.  They are quick to stitch together, help me keep my scrap basket clean and let me practice the quilt as you go method.
These quilted trees can be used as ornaments, gift tags or even added to your favorite bottle of bubbly to create the perfect hostess gift.  They are a great way to share the gift of hand-made during the holidays!
And if these projects inspire you to put the pedal to the metal and stitch up a storm for the holidays, be sure to check out these fun holiday patterns.  There is something there for everyone on your list!