This post is sponsored by Blair, but all opinions are my own.
It's fall season in my world and that means, life is busy!! From creative bursts of energy, new pattern releases, family activities, and my boys, I am always on the go. Toss in the major temperature swings we experience in the south and layers are a must.
Even though the average day keeps me working in the studio, I like to feel put together. Luckily, Blair.com has me covered. Here are a few of my picks to help keep me comfortable and looking my best throughout the day.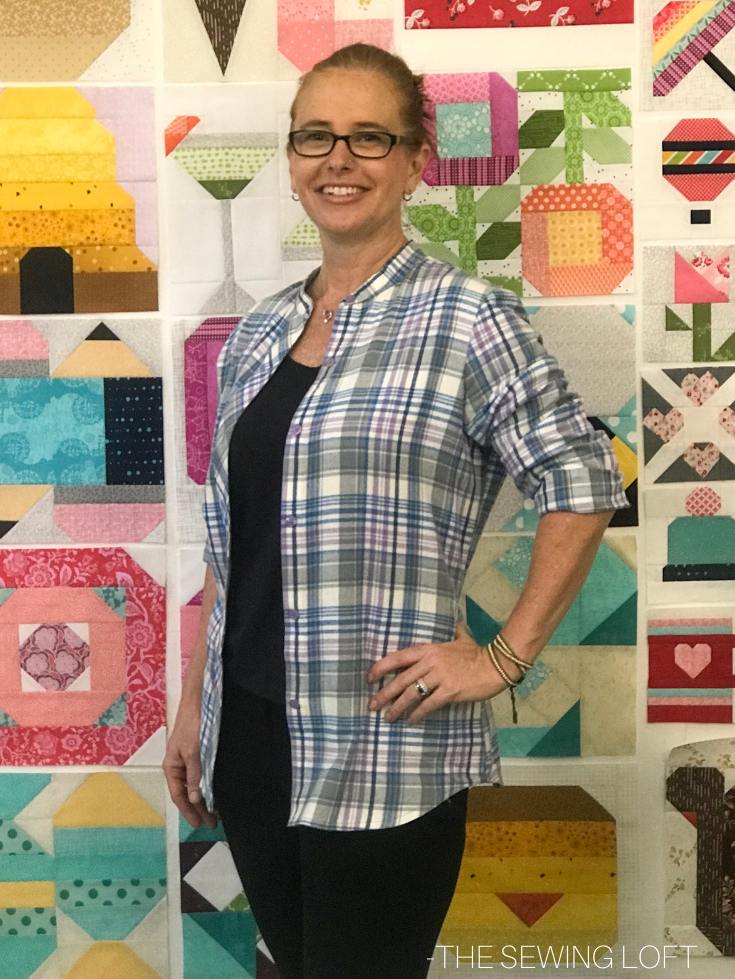 I'm pretty much a jeans and tee-shirt girl so these pieces easily complement my style. The stretch jeans provide ease of movement and comfort while still providing a slight styled shape throughout the leg. This really comes in handy on my busy days like today.
It's not unusual to see a 30degree temperature swing this time of year in the Carolina's so it's perfect to pair my jeans with a tank top and tunic. The layers really help carry me from morning until night.
The best part of the tunic is the length. It just long enough to provide the right amount of coverage for me to feel comfortable.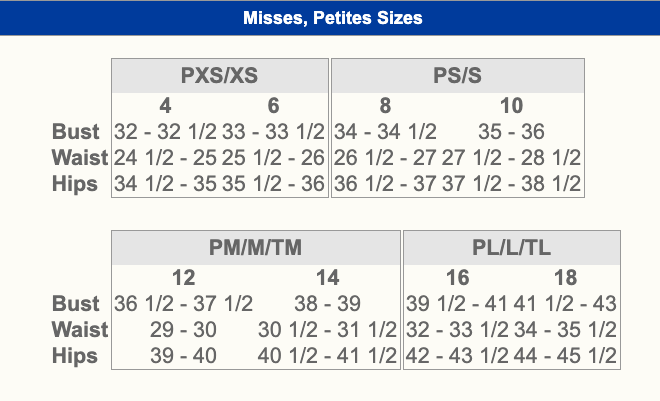 No matter where I shop, sizing is always a concern. Luckily, Blair.com has you covered with this. They have a complete style guide and offer an easy guide to measuring at home. These charts are beyond helpful and help you make your size selection with confidence.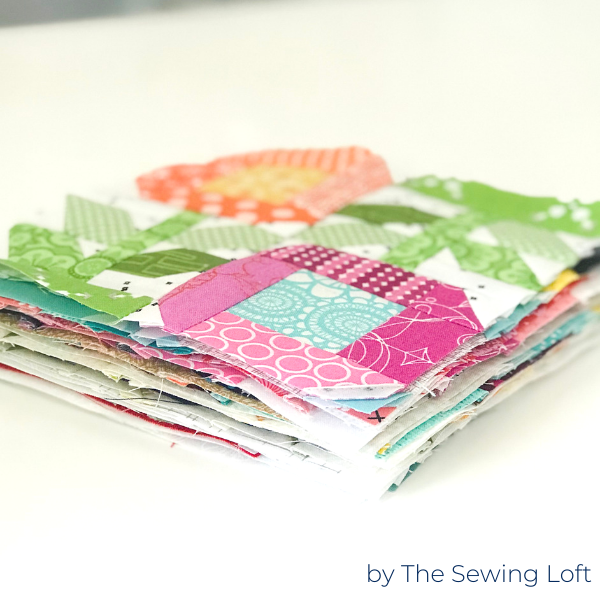 I noticed that my stack of quilt blocks are starting to pile up from the Blocks 2 Quilt series and I thought it might be fun to start thinking about what comes next for these pretties. To help get my creative wheels spinning, I decided to place them on the design wall.
That means I'll be up and down the step ladder to move blocks around until I determine a fun layout.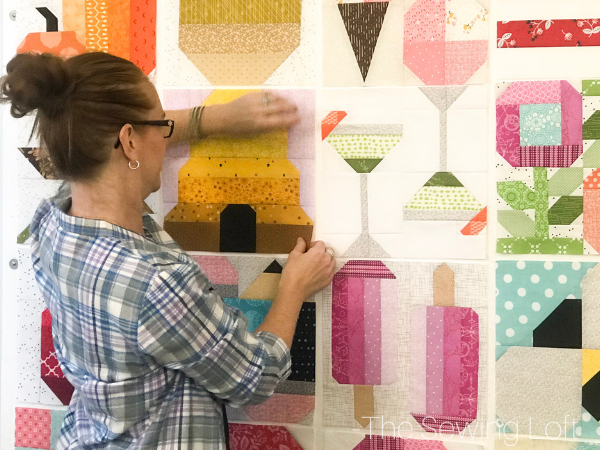 Stepping back to take a quick glance and you can see that my blocks are all over the color spectrum. To help make them more cohesive, I'll group blocks together and pick a coordinating background fabric from my local quilt shop.
Sometimes I just need to see all of my blocks up on the wall. It really helps get my creative wheels turning. To give you a better idea, I put together this quick video. Not only does it showcase all of the beautiful blocks we have stitched together this year but it really showcases the flexibility of my outfit.
Now that my blocks are up, I can clearly see patterns in both theme and color. So it's time to step outside for a quick walk with my boys, Levi & Tucker.
I love taking them for a quick walk. It allows me to step away from the studio, clear my mind and look at the design wall with fresh eyes upon return. Since my outfit looks great, I just need to give myself a once over with the lint roller before heading out the door!
Creative Comfort Zone | Blocks 2 Quilt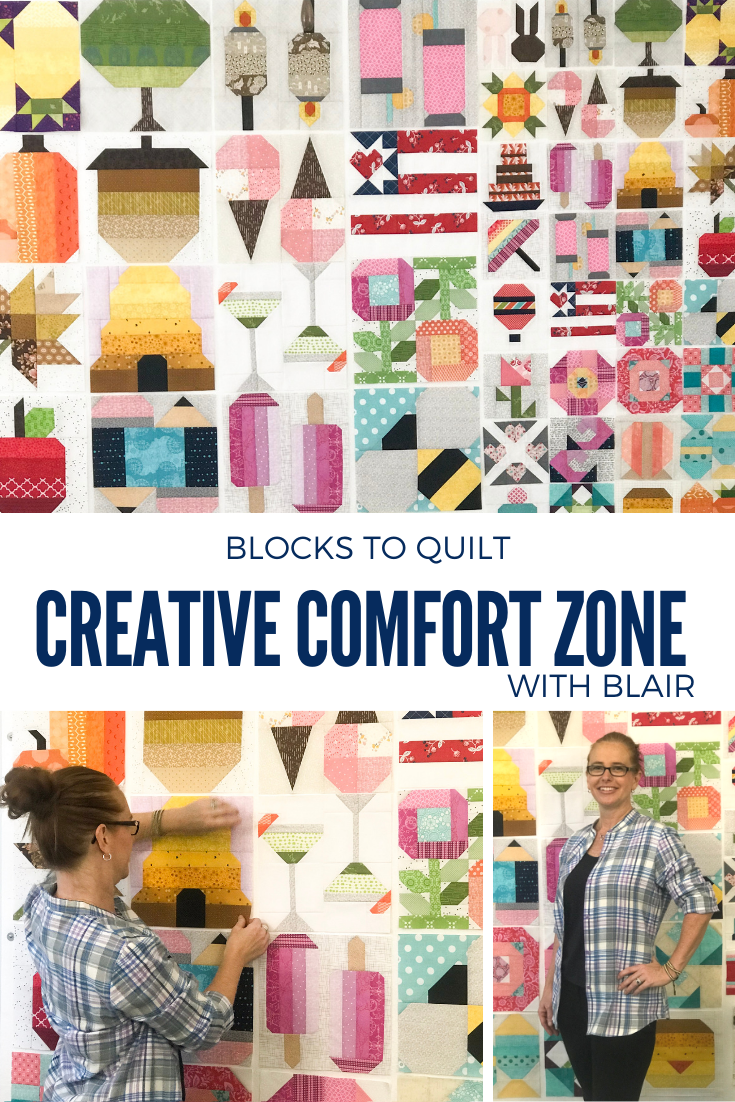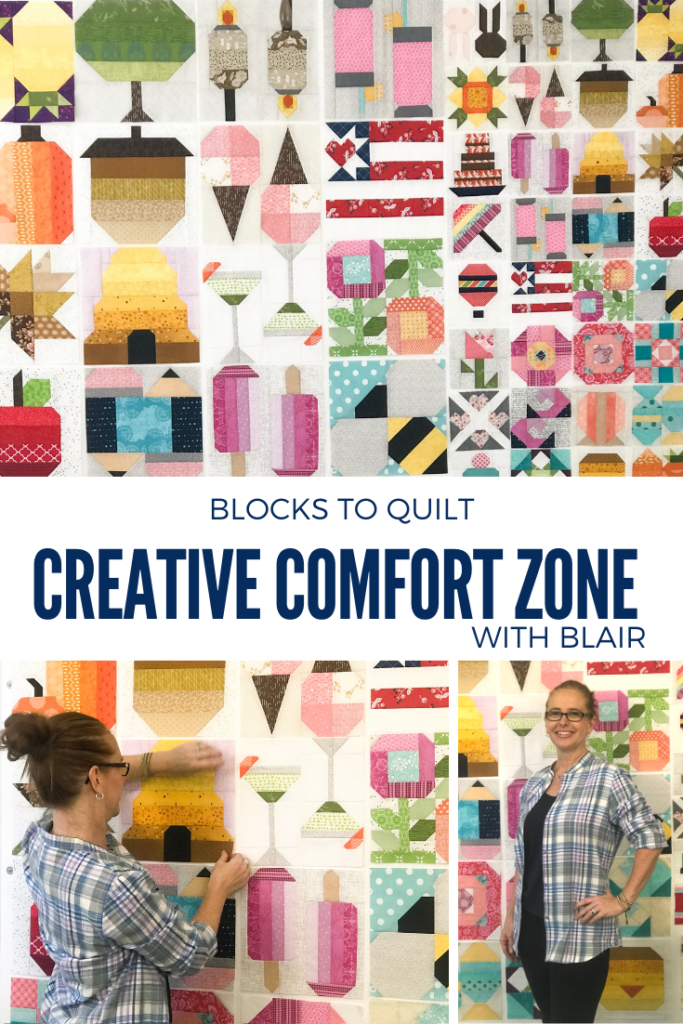 To keep you styled in comfort all day long, be sure to visit Blair.com. Their inventory of easy living and everyday pieces will help keep you looking your best no matter what the day brings your way.

Hello! Are you new here?

Looking to learn more about quilting & sewing?
Be sure to sign up for our newsletter HERE and never miss a stitch! Daily Sewing Tips, Everyday Projects and Fantastic Inspiration delivered straight to your mailbox!

Bonus– free download with newsletter sign up.

Feel free to connect with me on Facebook, Pinterest, or Instagram. I look forward to getting to know you and stitching up a storm!