These final blocks are getting me so excited to just skip ahead and stitch my Friendship quilt top together. But I'm gonna be good and keep staying on track to finish with everyone stitching with me.  This week, I'm sharing my version of the devoted quilt block.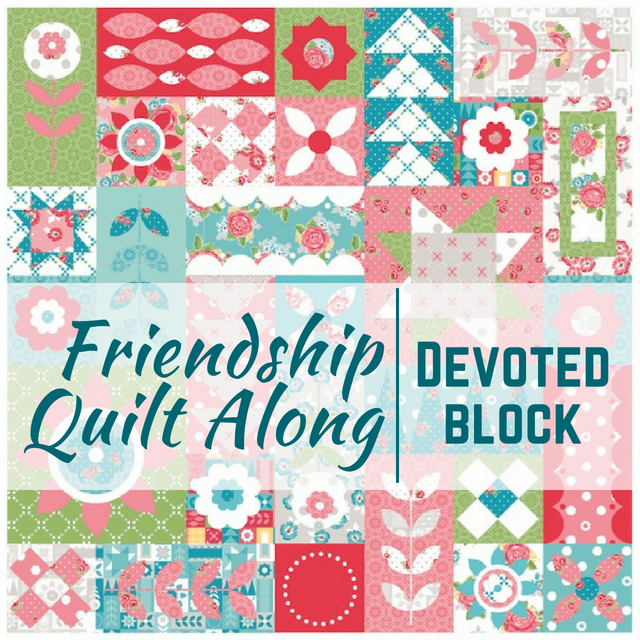 If you are just joining the fun now, no worries! There is always time to catch up. The Friendship Quilt Pattern is one of those designs that you can pick up and stitch just as block at a time without feeling guilty.
Friendship Quilt Along Details:
This pattern is all about having fun with friends from around the industry.  We hope to inspire you to stitch along with us and make a few new friends along the way. Each Friday, a new block will be released and in the end, they will create a whimsical quilt design. The best part; the pattern is free.
Finished Quilt Size: 42″ x 42″
Number of Blocks: 14 blocks
HASHTAG: #FriendshipQAL, #BestBuds, and #BestFabricFriends
Supplies:
*Or you could skip all that and just order the complete quilt kit here.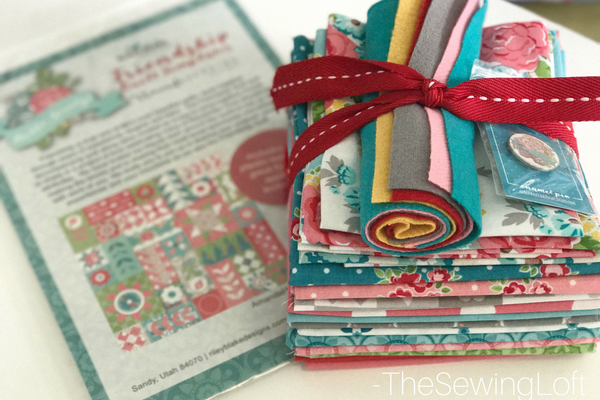 Devoted Quilt Block:
You will need to make 2 versions of the devoted quilt block to complete your quilt top. One large and one small. The block is a simple construction highlighting points and is perfect for mixing colors and prints.  so don't be afraid to step out of the box with your fabric choices.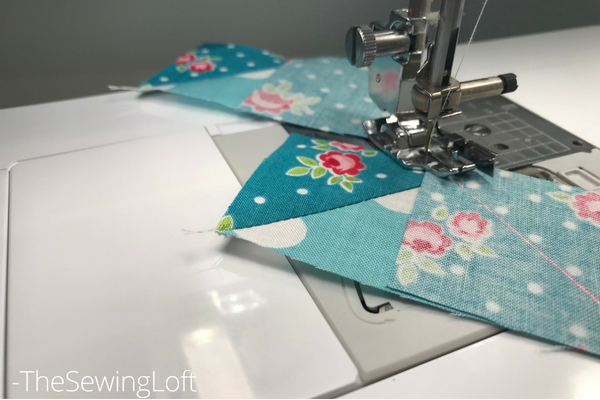 Like many of the other blocks within the design, the devoted blocks requires some prep work to create the details with precision.  You can draw a line from corner to corner on the wrong side of the fabric or some machines have a special guide beam feature. My Baby Lock Destiny is one of those machines and I use the laser beam guide feature all the time. It really makes sewing HST's and flying geese units so easy.
The devoted quilt block stitched together so quickly once the units were made. Let's take a look at how they turned out.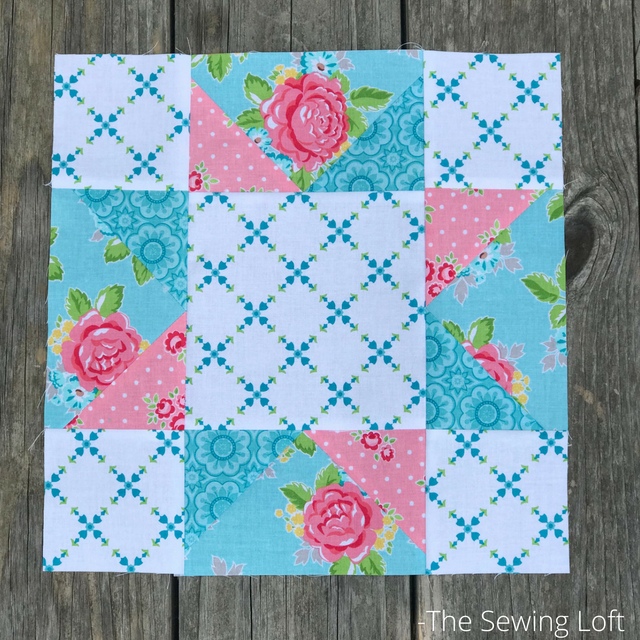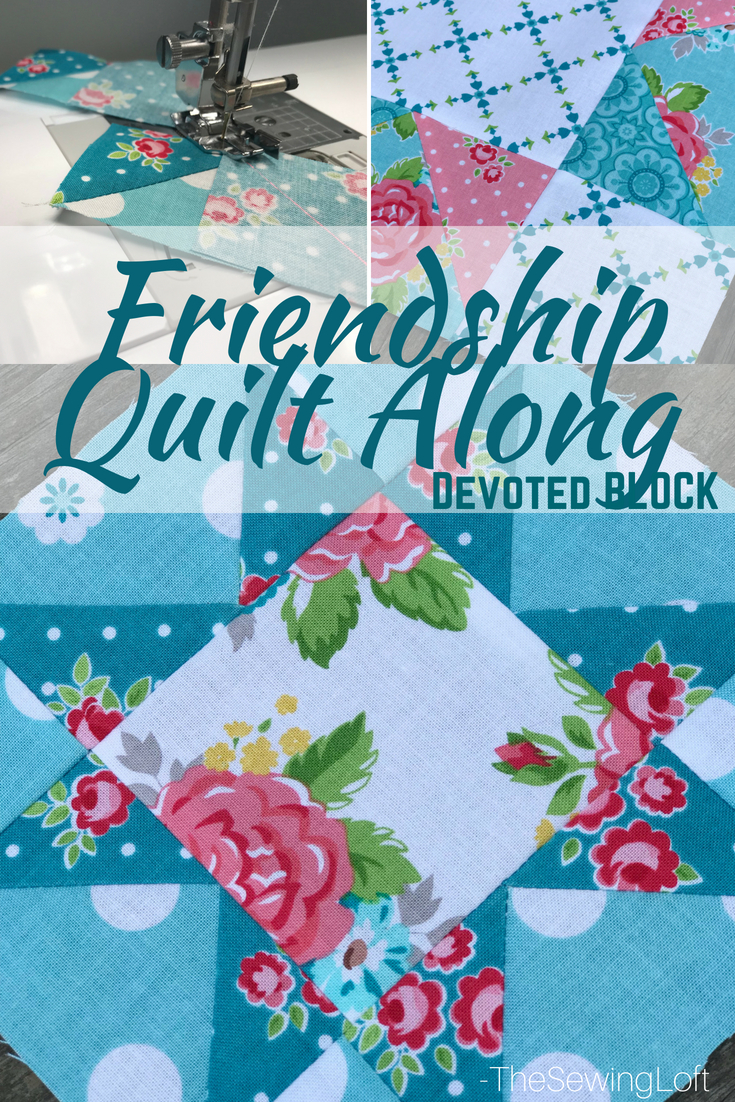 Remember, I have many friends sewing along and sharing their helpful tips so, be sure to pay them a quick visit before you dive into your fabrics. You can find the full line up here.

Hello! Are you new here?

Do you want to learn more about sewing? Be sure to sign up for our newsletter HERE and never miss a stitch! Daily Sewing Tips, Everyday Projects and Fantastic Inspiration delivered straight to your mailbox!

Bonus– free download with newsletter sign up.

Feel free to connect with me on Facebook, Pinterest, or Instagram.  I look forward to getting to know you and stitching up a storm together!