Mystery Swap

While at The Sewing Summit, I participated in 2 mystery swaps.  One was for fat quarters.  This swap was simple for me. I just needed to select and packaged up several fat quarters from my every expanding fabric stash.  And the other was a zipper pouch.  This one took more thought and effort to create.  All said and done, I think I'm hooked!  (to see my swap items see my photo from  Travel Handmade )
To begin with, I was super nervous about my zipper pouch swap.  What if the recipient didn't like my creative style? Or what if they were hoping for something different?  I was really on pins and needles wondering who would get my pouch.
But then the fun began and I settled down.  We all gathered around the table in the ballroom, handing in our crafty creations.  Soon it was time to pick out your lucky number and claim the creative treasure.  It was really fun.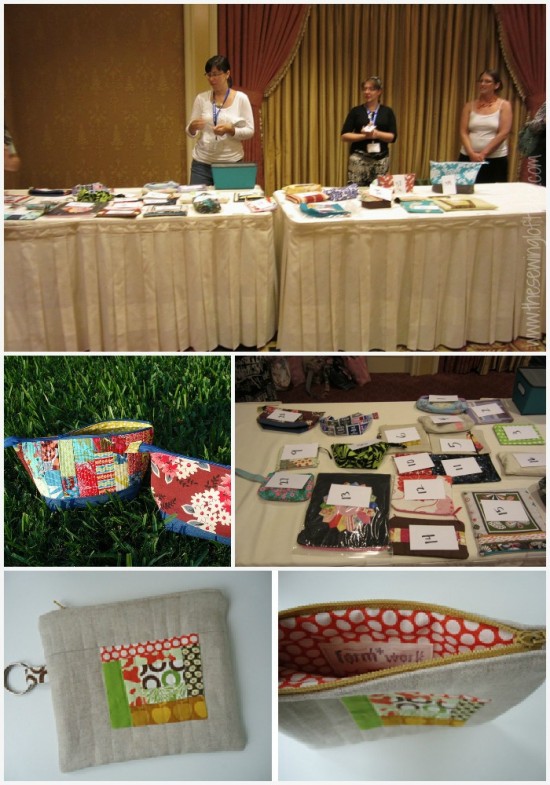 Here are my treasures-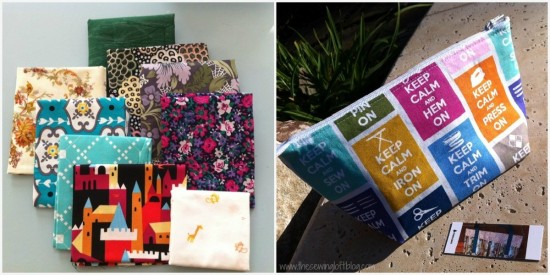 I am not sure what I will make just yet from my fat quarter selection but I am sure I can find something fun here.
And I just love the pouch that Tsoniki made from Me Being Crafty.  I only got to meet her for a hot minute but I do hope she knows I love it!  And ps- my girls loved it too… they were actually fighting over it.  But it was clear that I had claimed it! Thank you Tsoniki!
This leads me to my question.
Do you ever do mystery swaps?  If so, where and what kind?
I am considering seeing if my local chapter of ASG is willing to have one.  Since my chapter is pretty big and we are all over the state, it might have to be a mailed swap.  But fingers crossed, they will be interested.  What about you? Do you have any interest in a swap?