Today, I am combining two home runs in my book – sewing from my stash and making a handmade gift!  Inspired by my new Reading Glasses, this Eyeglass Case pattern is made from medium size fabric scraps and is the perfect holiday gift for a few "hard to buy for" peeps on my list.
Eyeglass Case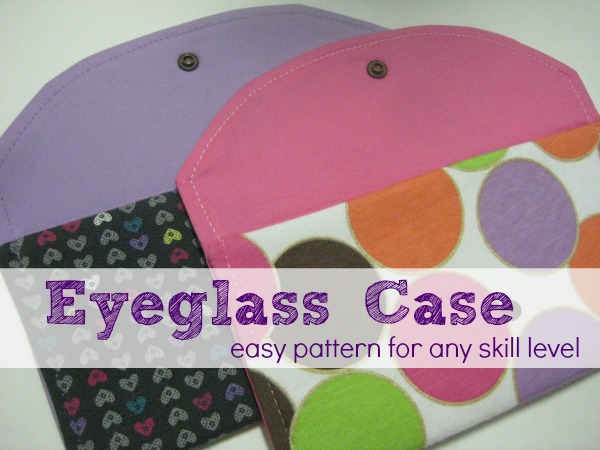 This project is for all levels.
Skill Level- 1 Button
Supplies:
(2) 10 1/2″ x 8″ fabric scraps
10 1/2″ x 8″ piece of fusible fleece
1 set of snaps
Tools:
sewing machine
basic sewing supplies
**Since I know that many of you like to print out a hard copy of the article to use as a reference while sewing, I have created an optional PDF that's optimized for printing and ad-free. Find more here. The blog post and video are totally free to read, print, and sew! The PDF tutorial & download for $2 is totally optional.
Basic Instructions:
Download pattern template. Prepare the main fabric by attaching fusible fleece. Each brand is different so be sure to follow manufactures instructions.
Cut out eyeglass case pattern from main fabric and lining.
Sandwich the main fabric and lining with right sides together. Pin in place.
Starting 1 1/2″ away from the bottom corner of case, straight stitch all around to the other side. Leave a 3″ – 3 1/2″ opening for turning. Clip corners.
Turn right side out and press. Push out corners as needed to create a straight lined corner.
Fold under the seam allowance at opening and edge stitch closed.
Flip up the bottom straight edge of eyeglass case to match the fold line on pattern. (Approximately 3 3/4″.) Pin sides in place and all around straight stitch 1/4″ from edge.
Mark snap placement and attach snaps as per manufactures instructions.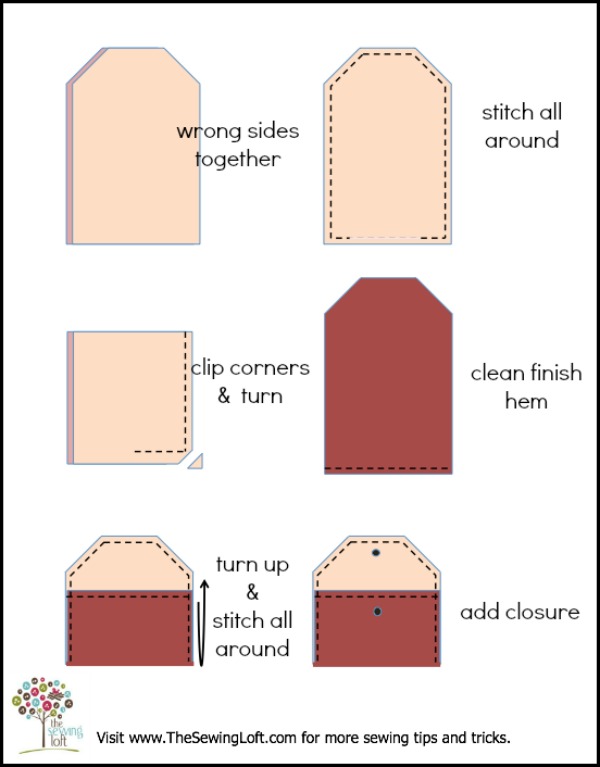 This pattern is perfect to make in batches. Plus, they are the perfect little gift to have on hand. This way, the next time you forget it was your neighbors birthday, need a teacher gift, or just want to cheer someone up, you have something on hand. Just slip in a fun pair of shades or gift card to your favorite coffee shop and you are all set!
I'm going to admit something here- Sometimes, I need a little extra help when sewing. That's right, my eyes, they are a-changing! Even with my contacts I sometimes need an extra boost for the small detail work and those little Reading Glasses tucked inside the case are perfect! These glasses are great to keep on hand and do just the trick.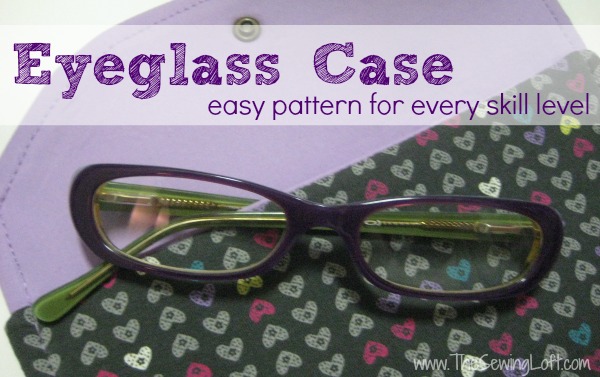 They are available in so many different styles and colors that it was hard for me to choose! So, I picked out a few pairs to keep on hand!