Does the hidden storage compartment on your sewing machine look like a tangled mess of bobbin threads, needles and pins? Or maybe it's littered with loose presser feet and lint fibers. Mine used to be filled with extra buttons, straight pins, dull needles and bobbins before I discovered this little trick.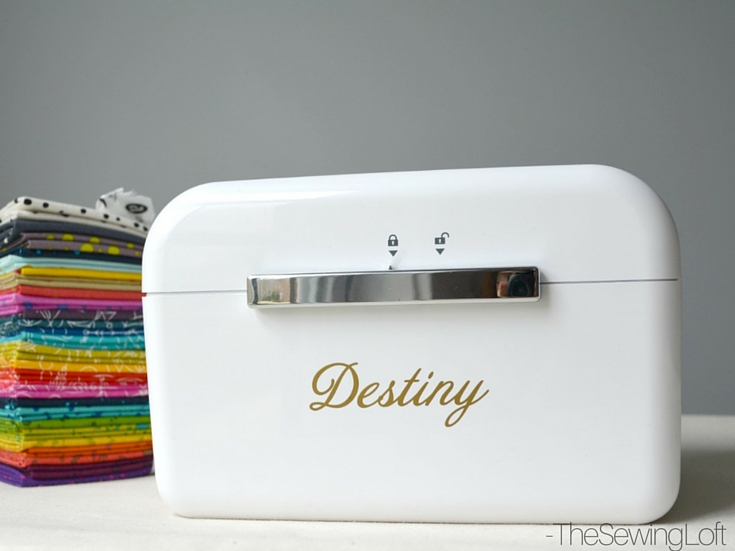 Like many BabyLock sewing machines, my Destiny came with this cool little treasure chest. It's filled with all sorts of little goodies and tools needed in my everyday sewing. Think specialty feet, a cleaning brush, extra bobbins, needles and that handy screw driver. But most importantly, it comes with these cute removable trays.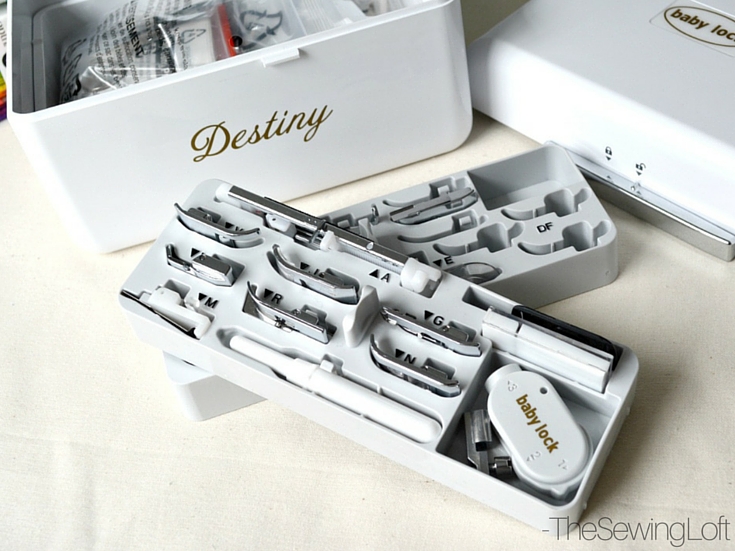 At first I didn't really pay them much mind but then I realized that they actually fit inside the hidden storage compartment…. Hello, why did I not put that together sooner?!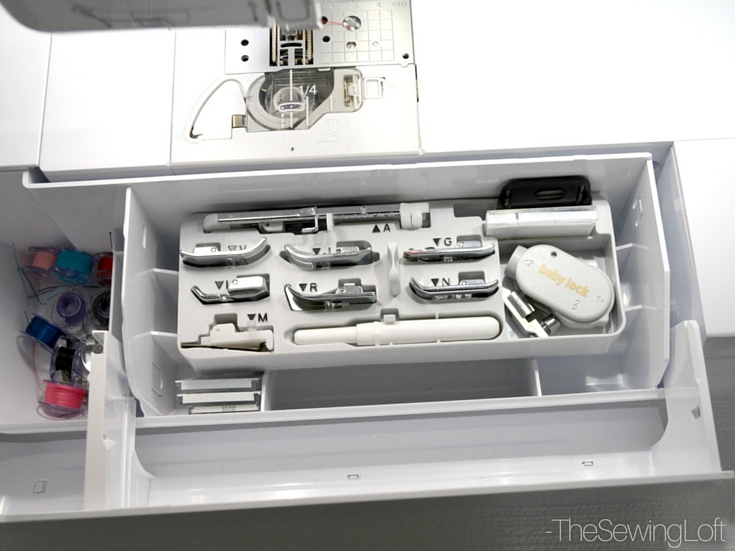 Hidden Storage Compartment
So, let this be a lesson, check everything that comes with your machine. The simplest thing might have a dual purpose that could change the way you stitch!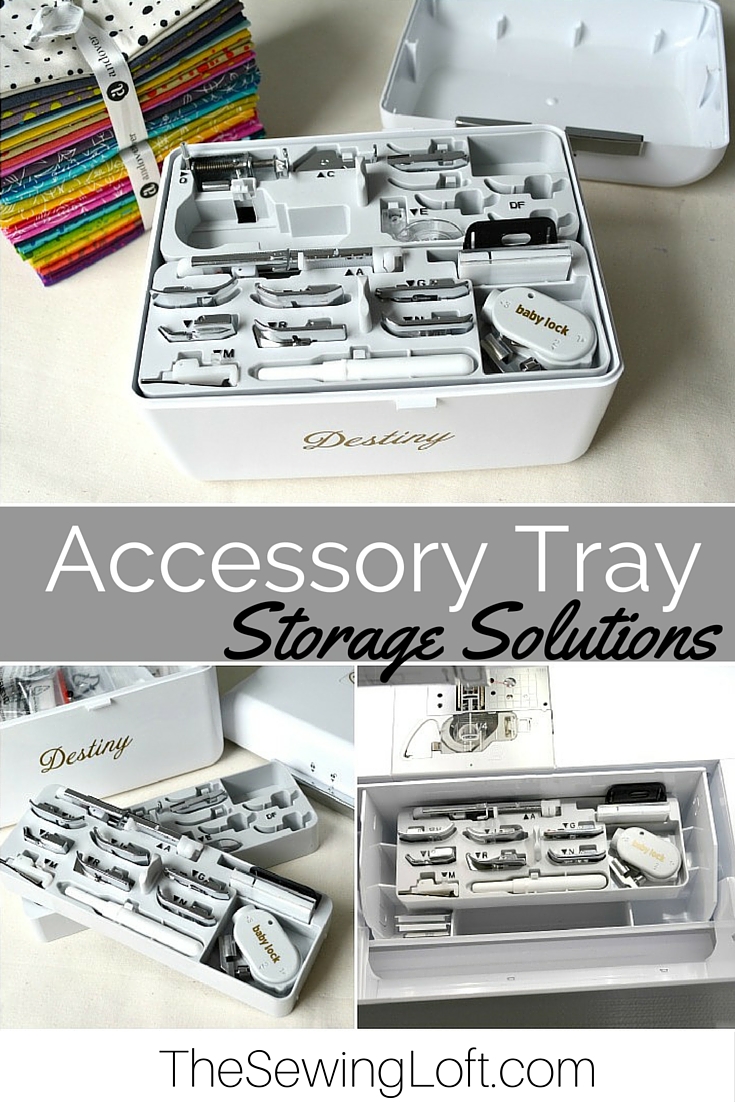 Now that I know this golden nugget of functional design exists, I feel like I need to go over my machine again with a fine tooth comb. Who knows what other amazing things they thought of for us! I'll be sure to keep you posted on what I find out along the way!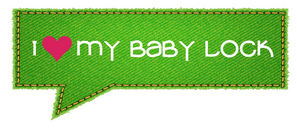 I've said it before but it's so worth repeating…..


Click images for more of my favorite BabyLock features.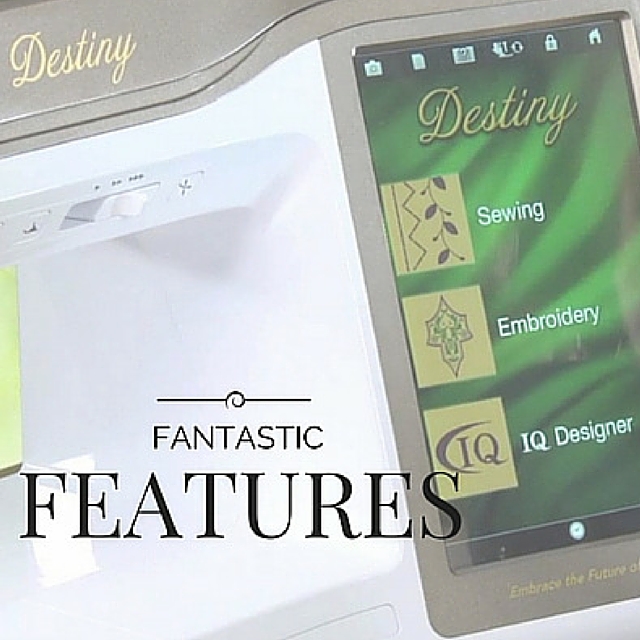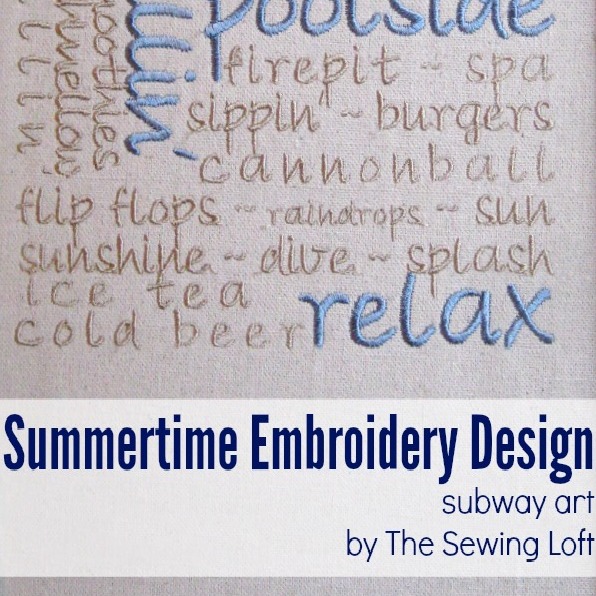 Hello! Are you new here?

Do you want to learn more about sewing? If so, be sure to sign up for our newsletter HERE and never miss a stitch! Daily Sewing Tips, Everyday Projects and Fantastic Inspiration delivered straight to your mailbox!

Bonus– free download with newsletter sign up.

Feel free to connect with me on Facebook, Pinterest, or Instagram.  I look forward to getting to know you and stitching up a storm!