On Friday my daughter came home so excited to tell everyone that she student of the week.
What does that mean, I asked?
Well, she excitedly pulled out 2 of the most "loved" (aka filthy) stuffed animals I have ever seen from her backpack & explained she could take them on activities with us. There were other fun things that came with the impressive title but nothing was like "WOW" for me.
So, this got me thinking…
How about a fun necklace for the student to wear or perhaps something for their chair?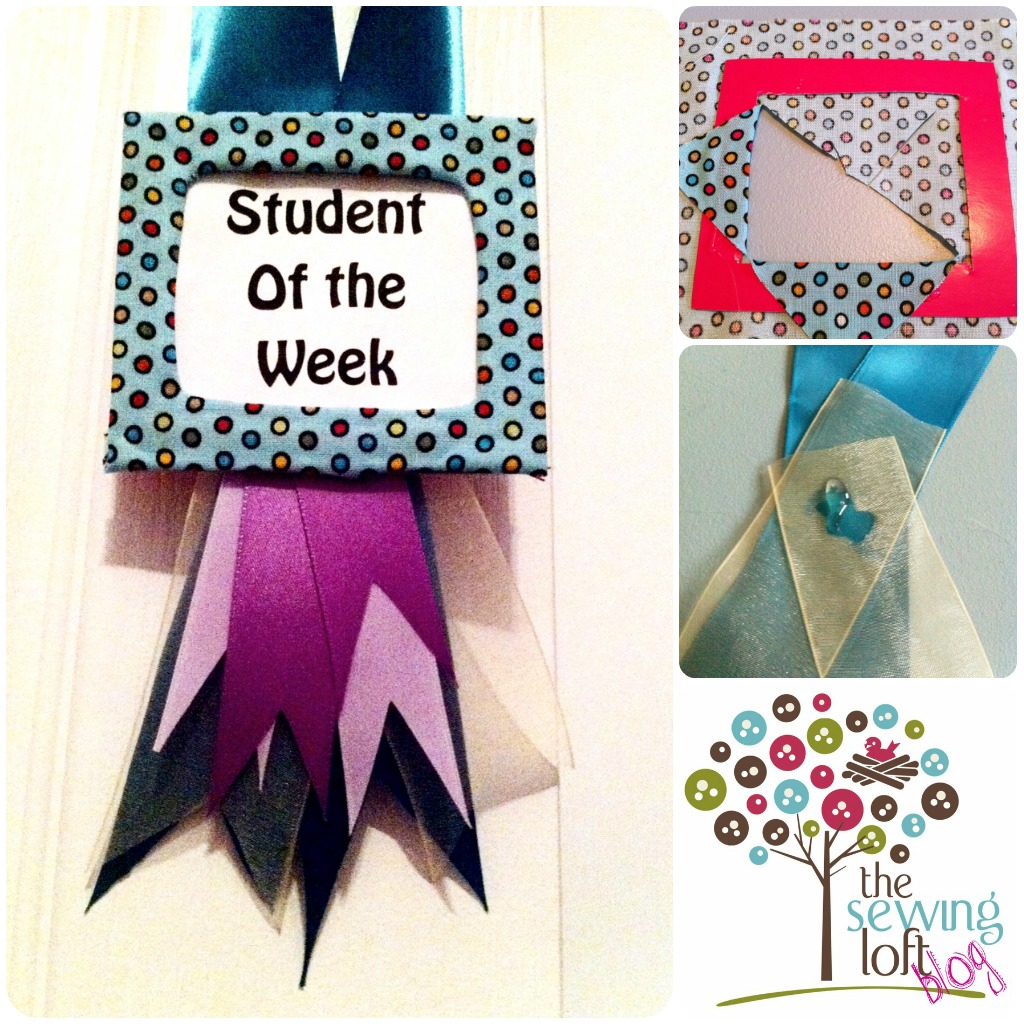 This project is for all levels.
Skill Level- 1 Button
Materials:
light weight cardboard
ribbon
fabric scrap or felt
Glue
Basic Instructions:
Cut your cardboard into a square or rectangle shape frame. Then cut another piece of cardboard the same shape but slightly smaller.
Wrap the cardboard frame with fabric. To make the project go super fast, I used my hot glue gun. Cut an "X" in the middle of the frame and fold the fabric to wrong side. Trim away excess.
Attach cardboard backer to wrong side of frame on 3 sides. This will cover up the messy bits. Feel free to cover this in fabric – (I just left mine plain)
To create tails on a few scraps of ribbon; fold it in half, and trim on an angle. See photo.
I added a few extra ribbons for fun.
Take a long strip of ribbon, loop over and glue in place at cross over point. Attach your extra ribbon tails and glue to the backer of your frame. Be sure to glue the frame with the opening at the top. Slip in a name, photo or anything fun!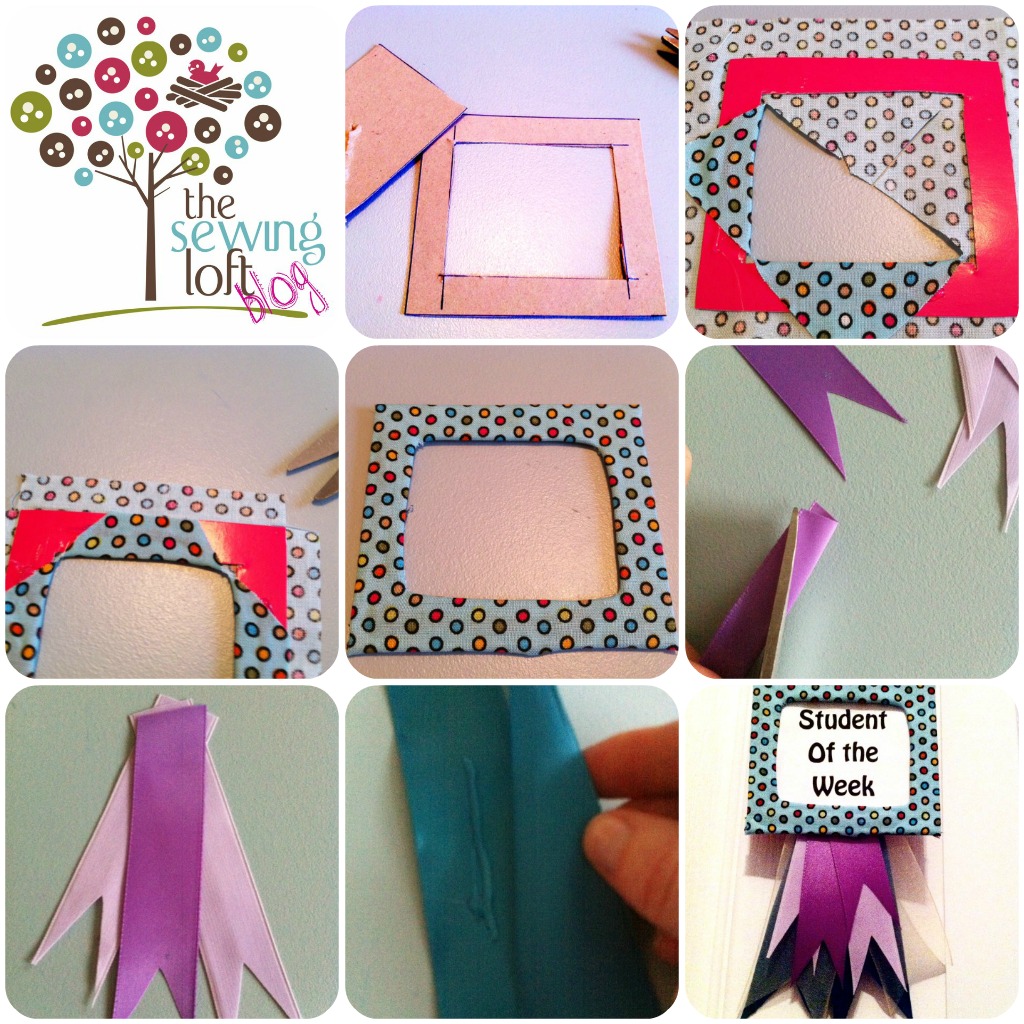 How cool would this be to create for summer parties..
Happy Crafting!
~Heather
.
ps-Today is the day I make my debut on Cool2Craft TV. Direct from the studio, I will be sharing tips and tricks on how to make my candy filled love letters. I would love it if you joined me. Click
here
to watch the show and live chat with us at 9 am Pacific/noon Eastern. #crafts