Today's craft is a quicky!  I had some scraps of polar fleece around the studio that needed to find a new home.
So, with spring flowers starting to emerge, I had an idea!
Flower Clips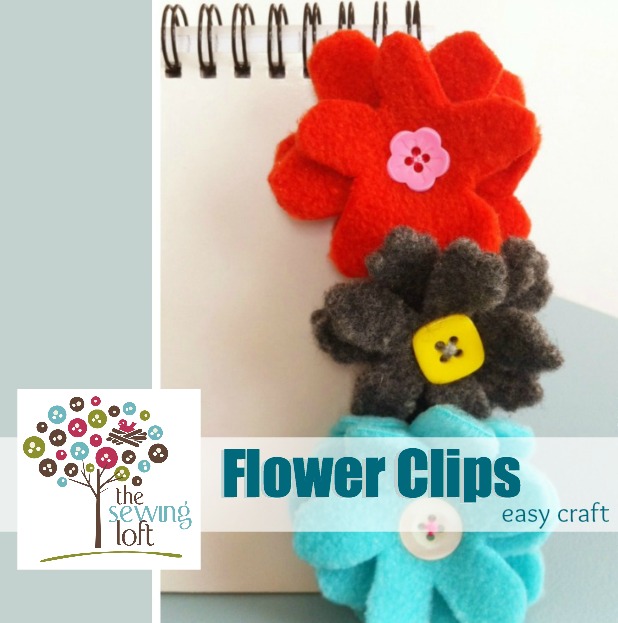 This project is for all levels.
Skill Level- 1 Button

Materials:
fleece, felt, felted sweater (any would work)
button
needle & thread
mini cloths pins
Tools:
Basic Instructions:
Start by cutting your fabric into squares. (I cut mine into 2 3/4″ squares)  You will need 3 squares to create one flower.  But make a bunch, they are super fast.
Draw a flower shape on scrap cardboard or card stock.  Cut out and trace onto your square.
Cut flower shape from fleece. Stack three flowers on top of each other; rotating as you go to see the petals.
Position your button in the center; with needle and thread, stitch to secure.
Grab your mini cloths pin and hot glue in place.