While at Sew South last weekend we had a jelly roll race for charity. Each table received a jelly roll and was told to just go for it. Since the concept was left open and loose we all dove in to see which table would be the first to complete the mission! After we divided up the roll we all went to town stitching as fast as we could.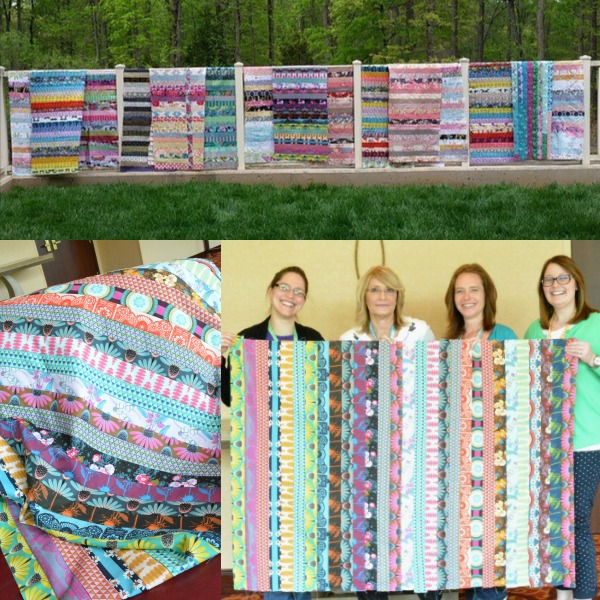 In the end, we made 15 quilts in 15 minutes. It was totally cool! Here is a picture of my tables quilt. The idea was so fun that I decided to put together a post for the rest of you to get in on the jelly roll quilt action!
What is a jelly roll?
A jelly roll is a pre-cut bundle of fabric, available at any fabric or craft store. Jelly rolls vary from manufacturer to manufacturer, but for the most part they're composed of 42 strips of fabric, cut 2.5 inches by the width of fabric (usually 44-45 inches). These strips are so convenient for quilts because much of the cutting and fabric-matching work has already been done for you!
Using jelly rolls
You can use jelly rolls for a variety of projects. A single jelly roll will easily make a smaller project like a table runner, Christmas stockings, or a baby-sized quilt. You can also combine jelly rolls with fabric yardage for bigger projects like bed quilts. One of the easiest things to do is just to sew the jelly rolls together along the longer edges, then turn that into the center panel of a quilt with sashing on the sides, top, and bottom.
When you work with jelly rolls, as with any strip-piecing, be sure to alternate the side you start sewing from. So if you piece together two strips and work right to left, then piece the next set from left to right. This helps to avoid leaning seams in the finished project.
Another idea is to combine jelly rolls together in fours, sewing them together along the long sides. Then you can cut them into 2.5-inch strips and reassemble those strips into patchwork blocks.
If you want to make a quilt top quickly, jelly rolls can be a huge time-saver. Here are some great free patterns for you to try!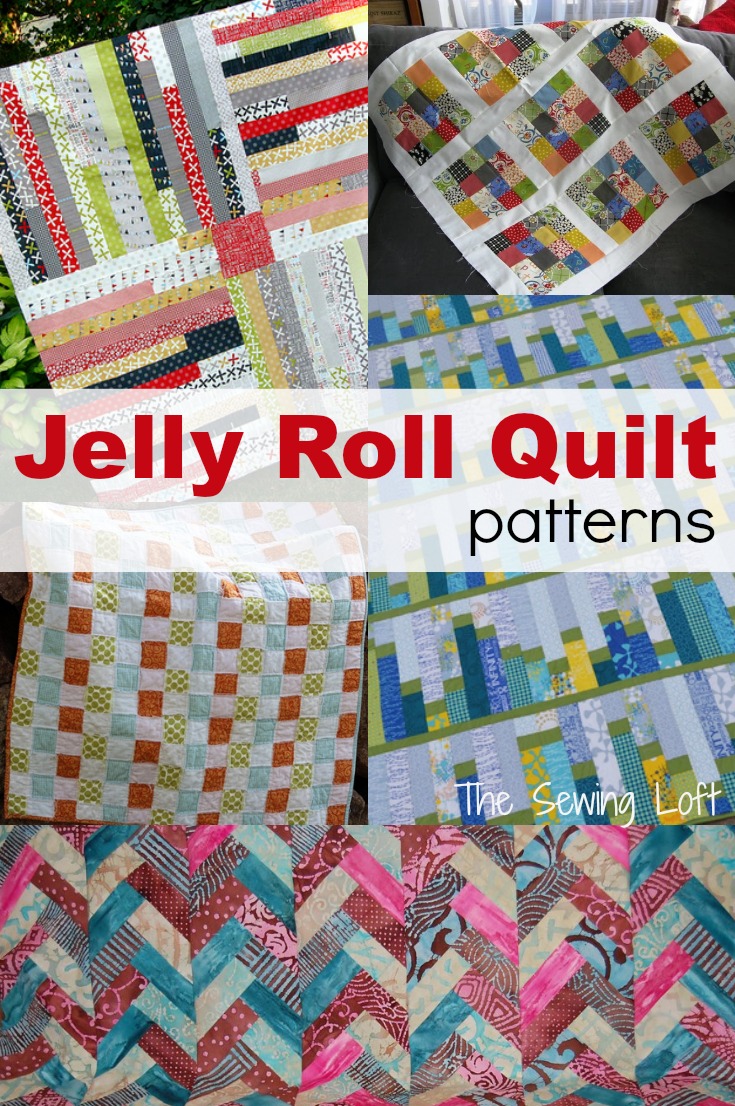 Jelly Roll Quilt Patterns:
Plus, don't forget to check out Sugar Bloom, a jelly roll friendly freebie right here on The Sewing Loft.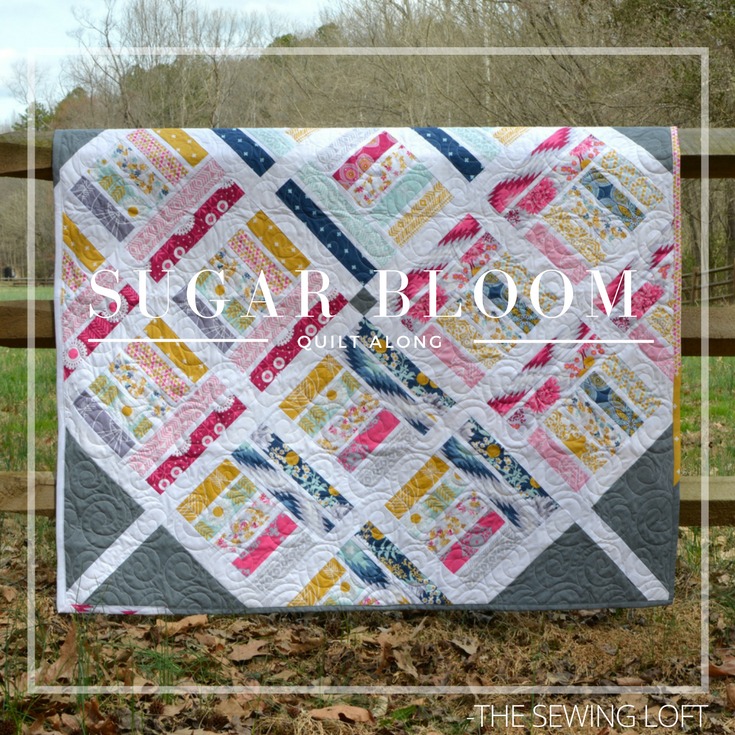 What are your favorite ways to use jelly rolls? Do you have any tips to share? Leave them in the comments!

*All quilts made at Sew South were donated to Quilt Lemonade.  You can find more pictures of our race and adventures at Sew South here.
Hello! Are you new to The Sewing Loft?

If so, I'm glad you stopped by and hope that something has inspired you to keep your needle moving!  Don't miss a single project and subscribe via email HERE! Bonus- free download with newsletter sign up. Another great way to connect with me is via Facebook, Pinterest, Twitter, or Follow along with Bloglovin.  I'm looking forward to getting to know you and creating together!