Hello, swappers! In order to inspire your mini quilt creations, we're rounding up our favorite tutorials on various quilting blocks, shapes, and styles. Click on through and see what inspiration YOU can find!
Mini Quilts: Block Inspiration
And if you are still looking for more inspiration we have created a Mini Quilt Mania Pinterest board and are adding more ideas daily. Be sure to follow us there and pin along!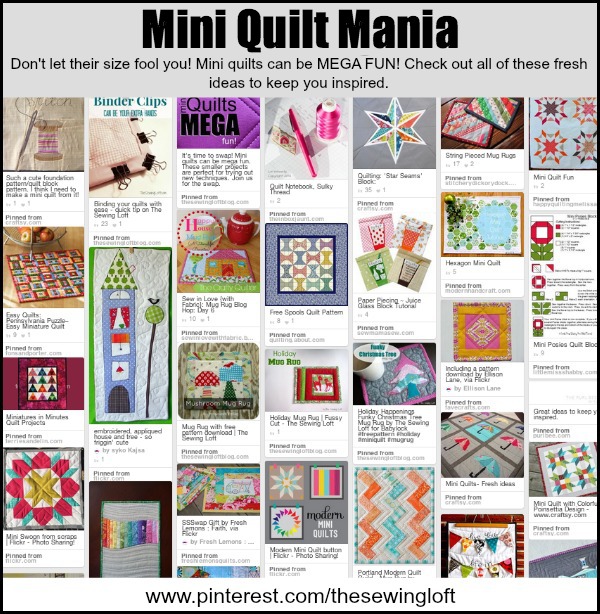 Do you have any ideas and inspiration for your mini swap quilt? Share with us in the comments below!

Hello! Are you new to The Sewing Loft?

If so, I'm glad you stopped by and hope that something has inspired you to keep your needle moving!  Don't miss a single project and subscribe via email HERE! Bonus- free embroidery pattern with newsletter sign up.  Another great way to connect with me is on Facebook, Pinterest, Twitter, Google+ or Follow my blog with Bloglovin.  I'm looking forward to getting to know you and creating together!