Are you afraid to sew on leather?  Don't be.  One of the most important things you need to remember is size matters.  Needle size that is!  Whether you are stitching heavy weight fabrics or specialty fabrics, needle size is important.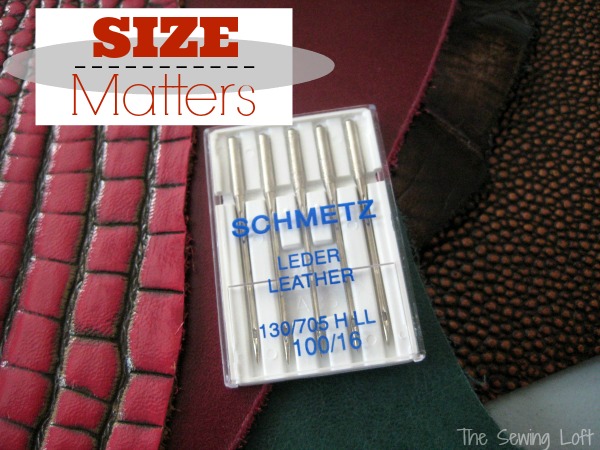 Needle Size
There are so many different needles on the market today and since I have a leather project up my sleeve, I am going to focus on heavy weight fabrics and leathers.  These needles are readily available at your local fabric shop.  Just look for one that is clearly marked Leather Needles.
Details:
Size– 70/10, 80/12, 90/14, 100/16, 110/18
Color Code- Brown
Feature– A sharp cutting point
Fabric Use– Leather, artificial leather and heave non-woven synthetics.   Do not to be used on knits or woven fabrics.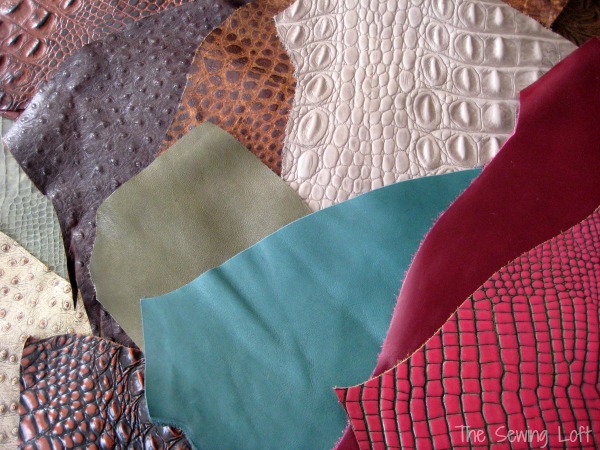 Leather can be an amazing fabric to work with. It comes in so many different colors and can be embossed for a beautiful texture.  The photo above is just a small sampling of what the Leather Hide Store offers.
Actually, I am so excited to share that I have teamed up with the folks at the Leather Hide Store and we put together this leather giveaway for you.  One lucky winner will receive this firehouse red hide. The color is so bright and vibrant that it reminds me of my Japanese Maple branches in the spring.  I love the way they look right before the leaves start to bud.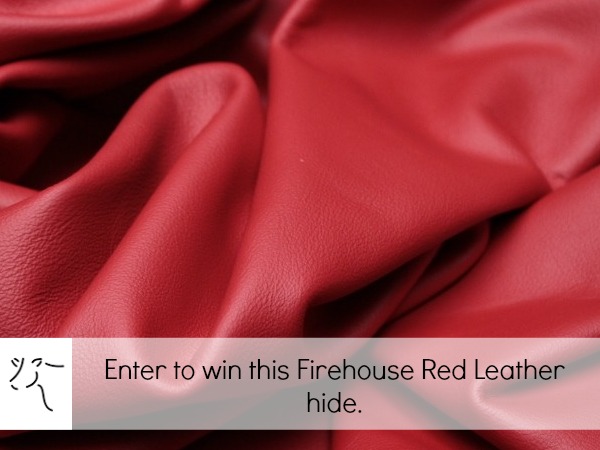 To enter, simply click the link below and follow the instructions.  You can enter once per method, per day, and ends 3/25, 2014 at 12:00pm EST.  The winners will be announced on Wednesday, 3/26/14.
Thank you to all those that entered. Giveaway is now closed.

Interested in diving into leather much deeper? Then you need to check out leather lessons by Sabra of Sew a Straight line.  She made this AH-MAZ-ING jacket and has killer skills!

Still want to learn more about needle size & topstitching?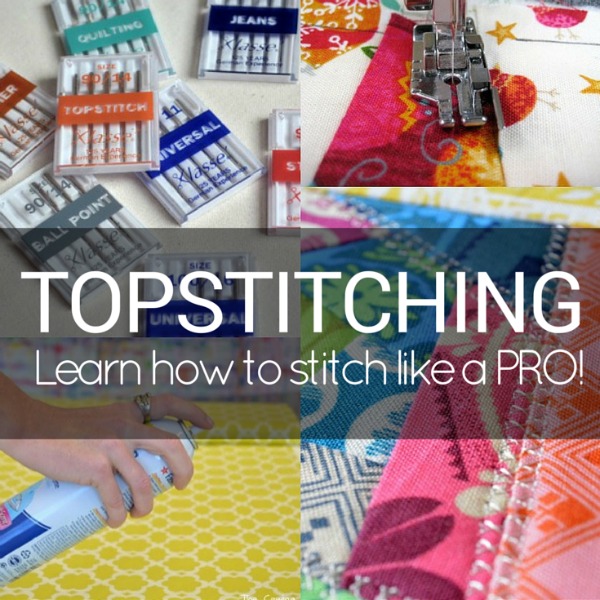 Hello! Are you new to The Sewing Loft?

If so, I'm glad you stopped by and hope that something has inspired you to keep your needle moving!  Don't miss a single project and subscribe by email HERE! Bonus- free embroidery pattern with newsletter sign up.  Another great way to connect with me is via Facebook, Pinterest, Twitter, Google+ or Follow along with Bloglovin.  I'm looking forward to getting to know you and creating together!