I'm not sure why but these days my scrap basket seems to be filled with one color family. Now, normally some might find this to be an issue but I like the challenge! Allow me to introduce the Poppy Garden table runner.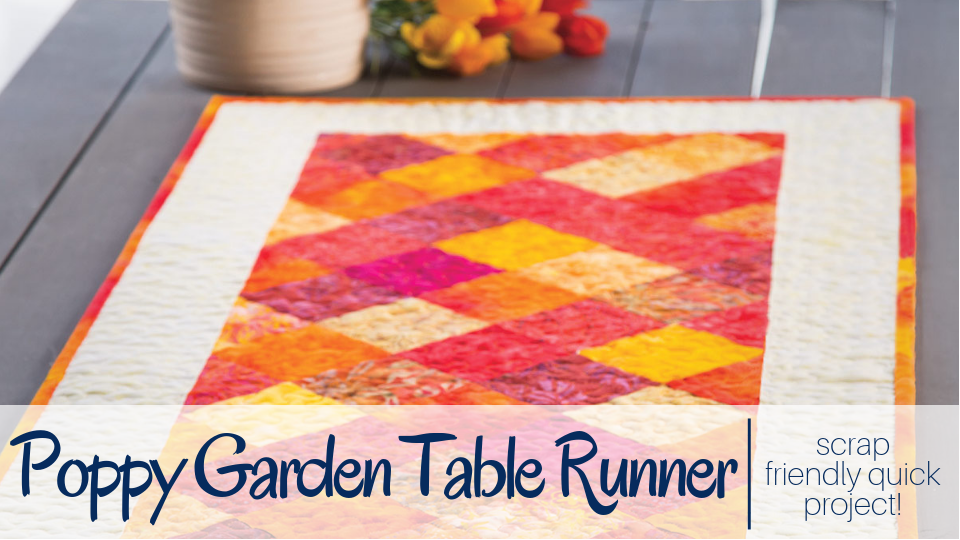 This pattern is a quick stitch project that showcases precision and places your patchwork points in a stylish framework. So, no matter what colors are floating in your basket, this table runner will create stunning design.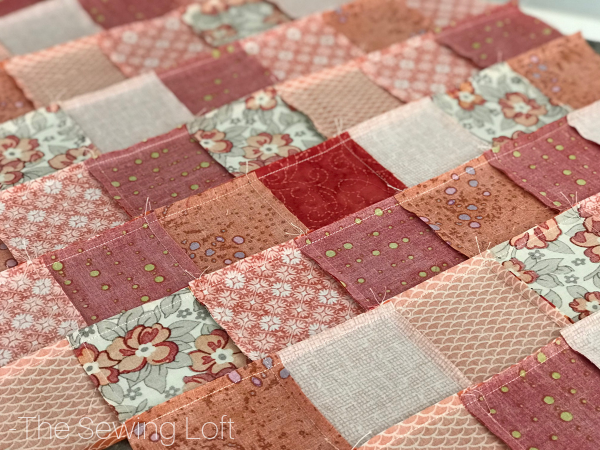 During my Learn, Make & Create class with Annie's Creative Studio, I'll show you how to test for seam allowance accuracy, chain piece with precision and turn your patchwork on point.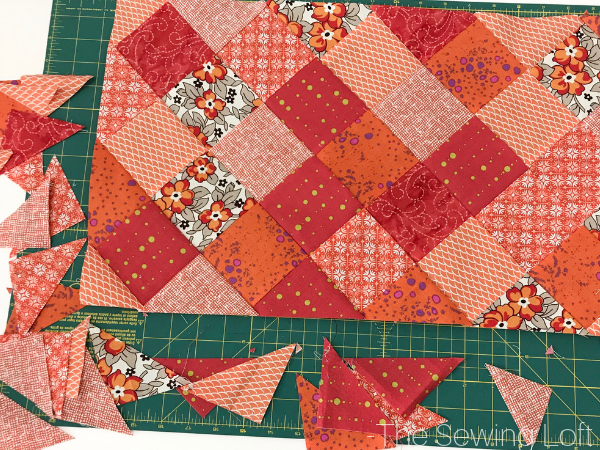 Just look at how amazing those scraps look!! And be sure not to toss out those extra triangles becuase they are perfect for half square triangles.
Poppy Garden Table Runner Class
In class, I'll show you how to:
Ensure your seam allowance is accurate.
Keep fabric patterns and colors distributed evenly.
Chain piece to join squares in a snap.
Turn your patchwork on point.
Assemble and finish the Poppy Garden runner.
Here is a quick video to give you a quick glance at the class. I'll be teaching you directly from my studio and you can watch any time you like.
After signing up for my Poppy Garden Table Runner class, you will need a few supplies.
Poppy Garden Pattern
assorted fabric scraps
coordinating border fabrics
quilt batting
basic sewing supplies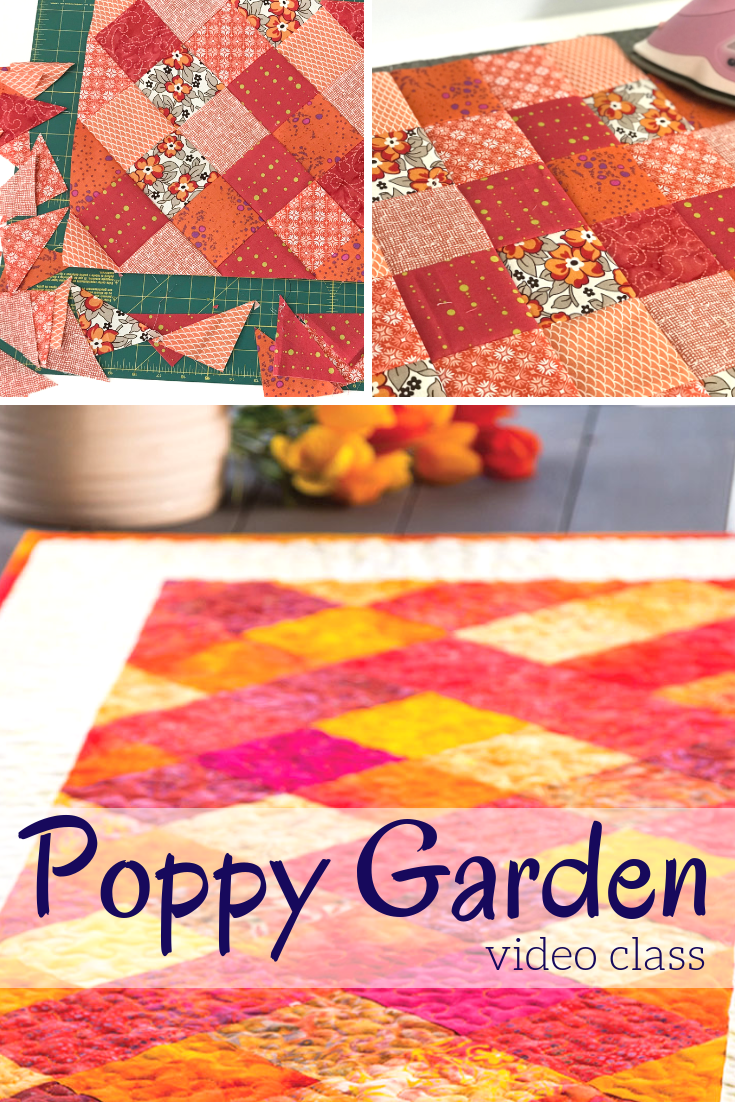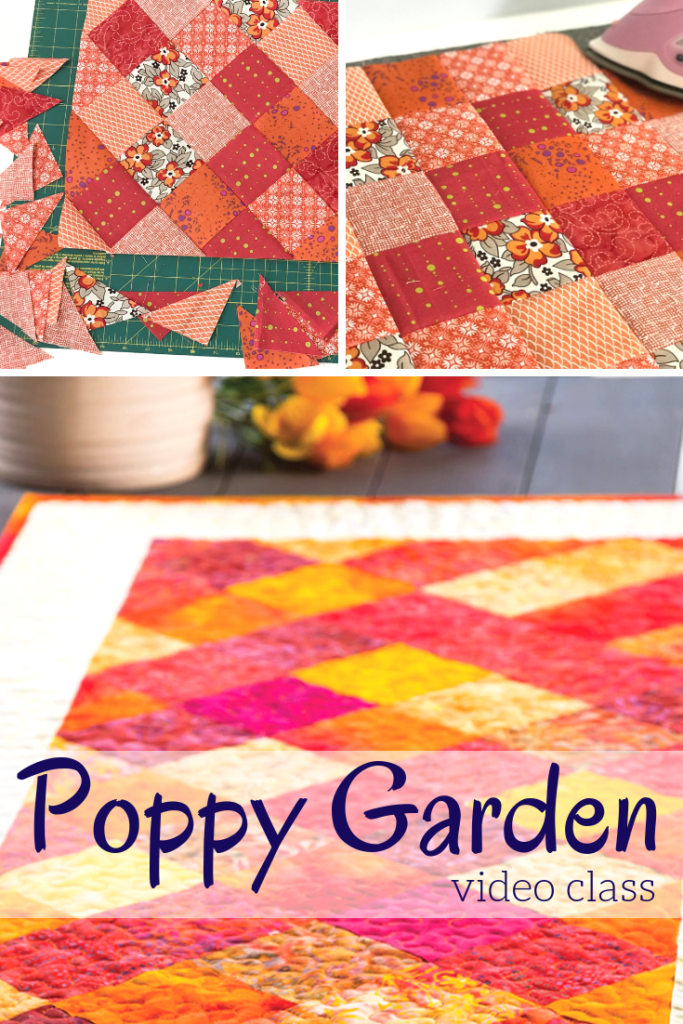 Come join me on Annie's Creative Studio and let's start stitching through your scrap basket together! Remember, they offer over six programs that include tons of exclusive content from instructors all over the industry, including me! Plus, there are hundreds of patterns for you to download.

ps- If you are looking for a design to make for your SWAP partner, this could be the one.
Hello! Are you new here?

Do you want to learn more about sewing and quilting?

Be sure to sign up for our newsletter HERE and never miss a stitch! Daily Sewing Tips, Everyday Projects and Fantastic Inspiration delivered straight to your mailbox!

Bonus– free download with newsletter sign up.

Feel free to connect with me on Facebook, Pinterest, or Instagram. I look forward to getting to know you and stitching up a storm together!