Each year I pick one area in the yard to focus on and this year it is the birds, Bluebirds more specifically. To help keep me inspired, I've incorporated them in my work with this Pretty Bird quilt block design.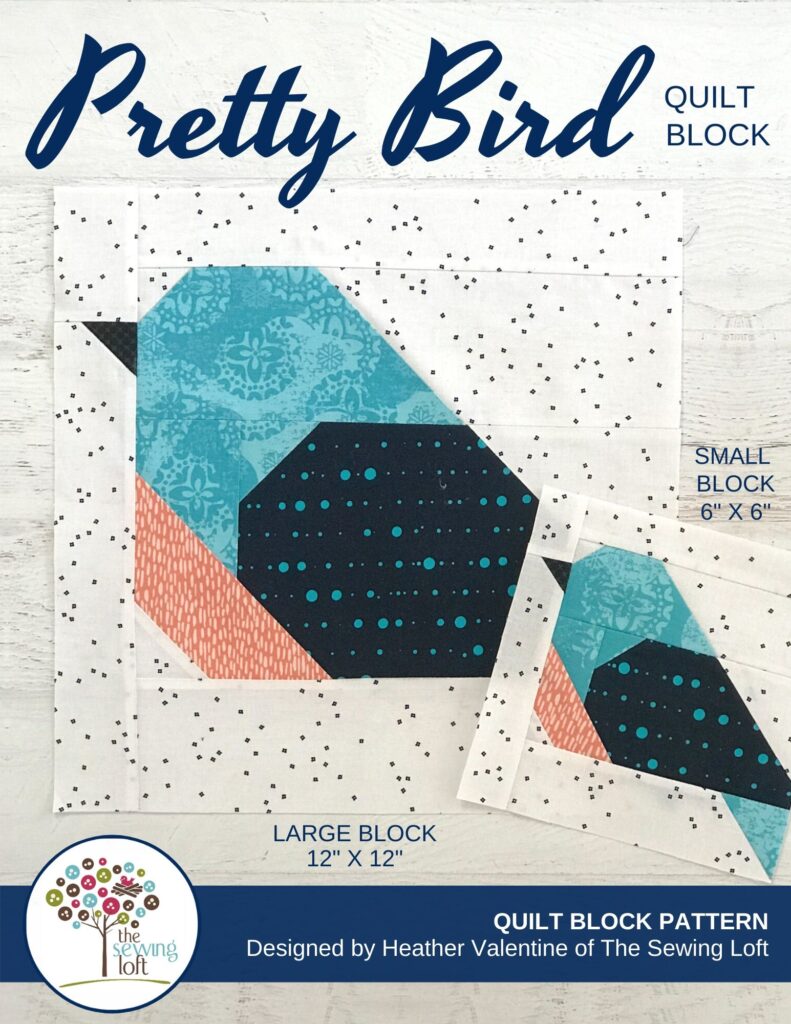 From hiking to waterfall chase with all things in between, I love spending time outside! To help bring some of the great outdoors closer, I've designated this summer to be all about the birds.
I set up new hummingbird feeders, got fresh seed for the locals and have been researching Bluebirds. My goal is to do my best to attract them to the backyard for all to enjoy. On the average day I can spot Cardnials, BlueJays, Finches and the occasional hummingbirds but never those amazing Bluebirds.
Really, I consider all of these to be pretty birds but those Bluebirds are fascinating.
Pretty Bird Quilt Block
The finished pretty bird block is available in two different sizes that measure:
6″ x 6″ (15.2 x 15.2 cm)
12″ x 12″ (33 x 33 cm)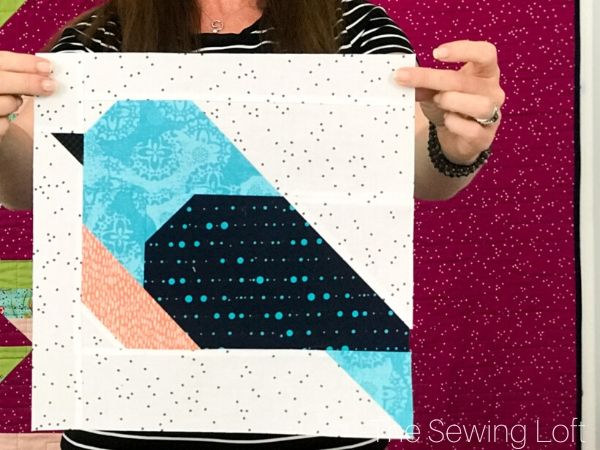 Materials & Tool Supply List:
Assorted Scraps: Blue, Dark Blue, Black, Orange, and Background Prints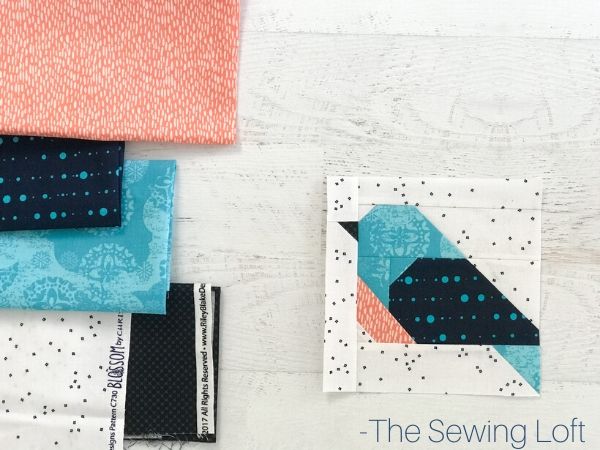 Honestly, the pretty bird quilt block can be made in any color. Just think about how much fun you can have creating your own flock of birds.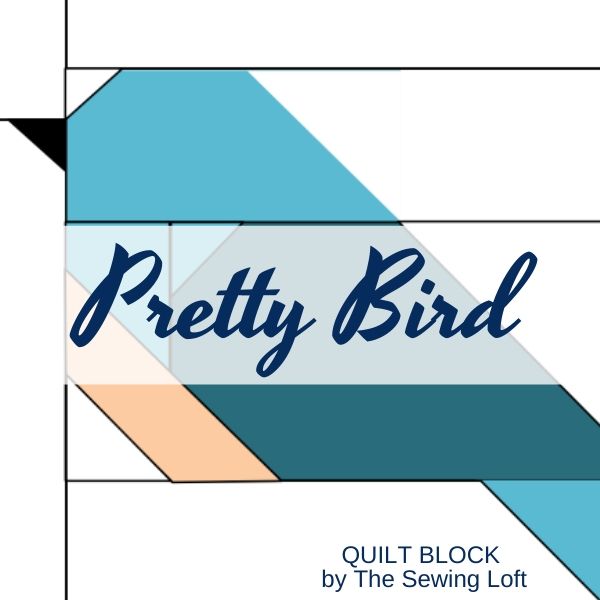 The Pretty Bird quilt block is available for free until April 16, 2020, after that it will be available for purchase in the shop. Just click the button below, add the pattern to your cart and follow the prompts for check out.
This block might look tricky to make but I promise, it is perfect for the confident beginner. Please be sure to share a few pictures of your finished blocks using the hashtags #Blocks2Quilt and #TheSewingLoft when posting so we can all see.
Pinnable Pretty Bird Quilt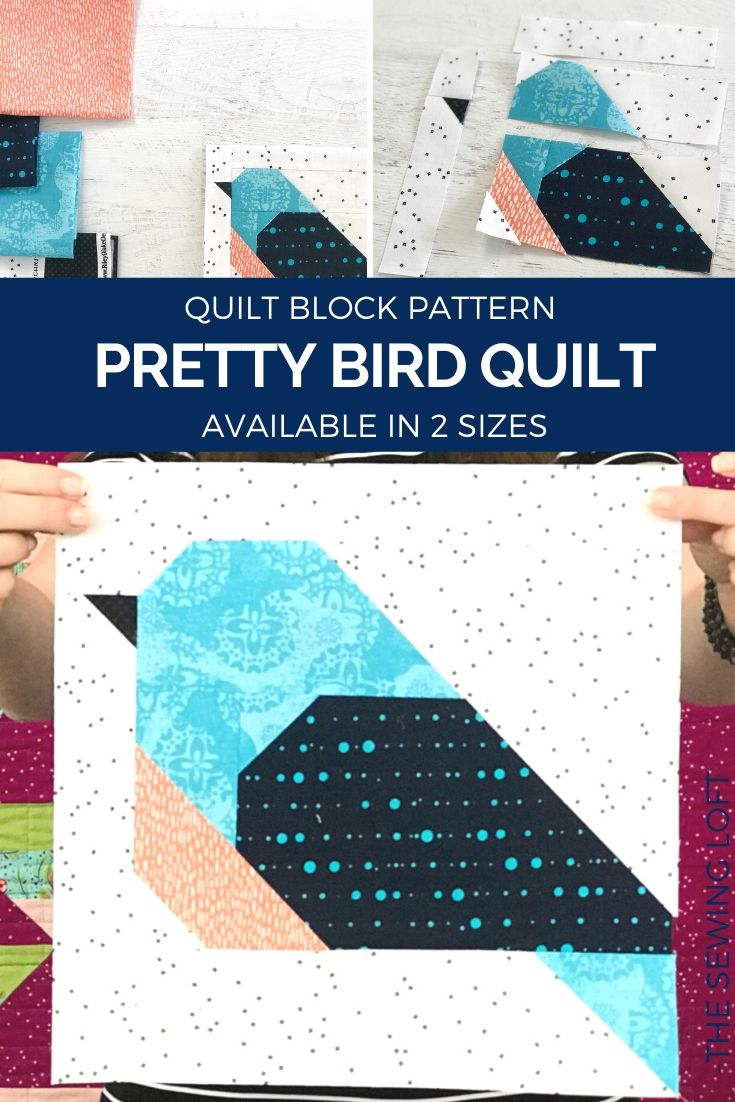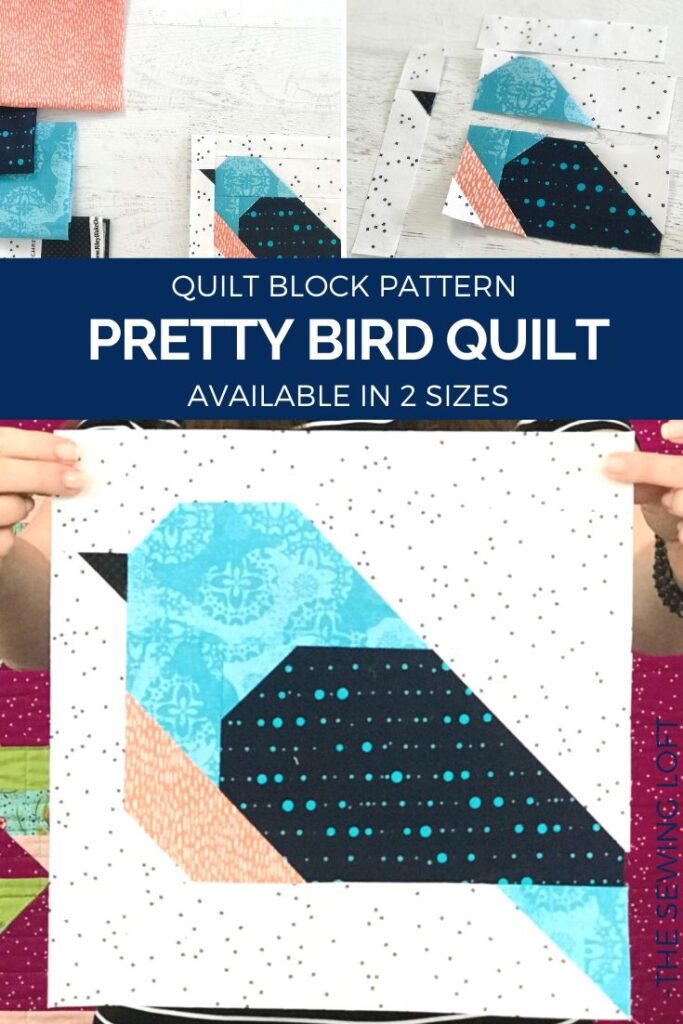 I can see this block stitched in an alternating repeat as a colorful table runner. Don't be afraid to get playful with your fabric choices.