Do you listen to tunes while you sew or maybe you are super productive and listen to podcasts?  On the normal day I rock out to tunes but lately, I am starting to really dig into the podcasts.  So, when I got an email from Pat Sloan to join her live, I was super excited!  Actually, it kinda blew me out of the water.  This is Pat Sloan people!  She is like the traveling "fun-ster" of quilting.

Pat is a woman of many hats- Artist, Pattern Designer, Radio Talk Show Host, Quilter, Writer and the list goes on!  You may recall her sharing the inside scoop and pictures of her cutting table  during National Sewing Month.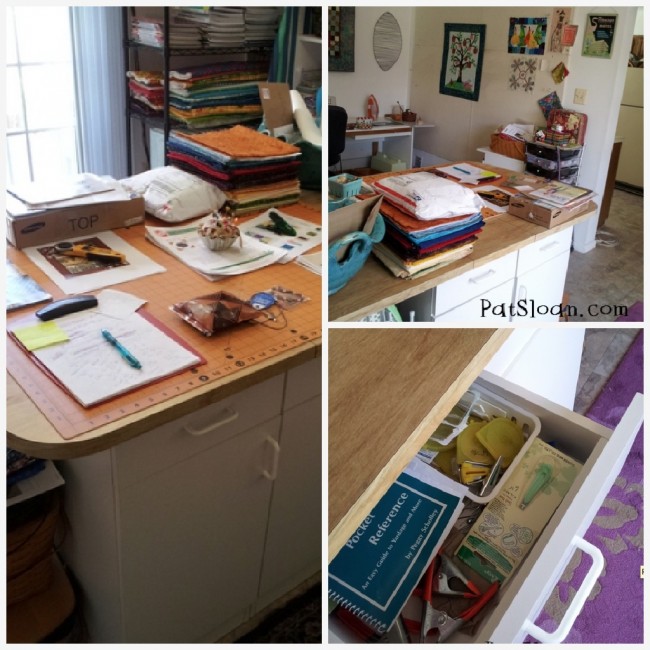 Anyway, Pat hosts weekly talk show every Monday at 4:00PM (EST) on American Patchwork and Quilting Radio.  She chats about all things quilting and fun happenings in our sewing world.  Listening to her chatting with guests is like listening to old friends catching up over coffee. That said, I'm both nervous and excited to be one of the guests on today's quilting podcast. You can listen to the show live today at 4:00PM (EST) right here on your computer.  And if you can't make the live show- no worries, she has you covered with recordings.
Quilting Podcast Interview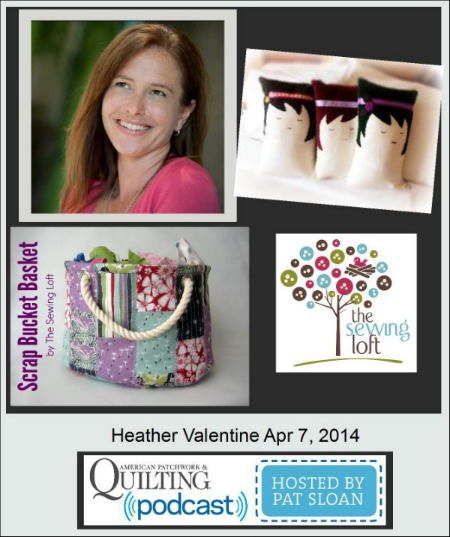 Want to join the conversation?? Just tune into the live quilting podcast and we can go from there. It's going to be fun!

Hello! Are you new to The Sewing Loft?

If so, I'm glad you stopped by and hope that something has inspired you to keep your needle moving!  Don't miss a single project and subscribe via email HERE! Bonus- free embroidery pattern with newsletter sign up.  Another great way to connect with me is via Facebook, Pinterest, Twitter, Google+ or Follow my blog with Bloglovin.  I'm looking forward to getting to know you and creating together!