Just a few more sleeps until the big night and we all know it that will be a dark adventure for Santa to take. So, it's only fitting that the Rudolph the Reindeer quilt block join the adventure.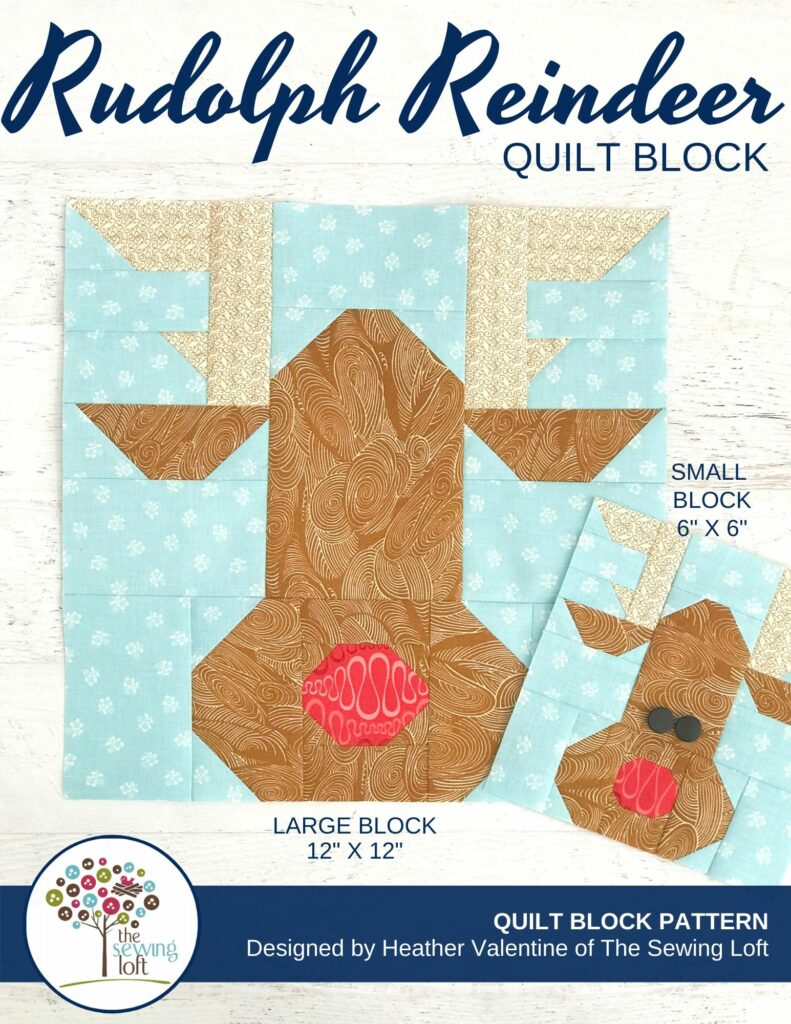 This way no matter the weather, Rudolph's red nose can shine bright and lead the way. As a child, I loved watching the holiday specials this time of year and the Rudolph the Red-Nose Reindeer was one of my favorites. Something about the Island of Misfits.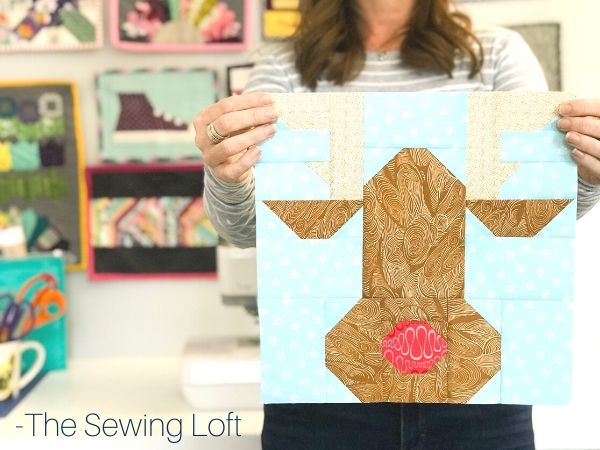 Even though I have made and shared almost 50 blocks this year, I think this little guy is my fav! Something about the 6″ block just makes me smile.
Rudolph the Reindeer Quilt Block
Just like the rest of the blocks in my series, the Rudolph the Reindeer quilt block is available in 2 different sizes.
6″ x 6″ (15.2 x 15.2 cm)
12″ x 12″ (33 x 33 cm)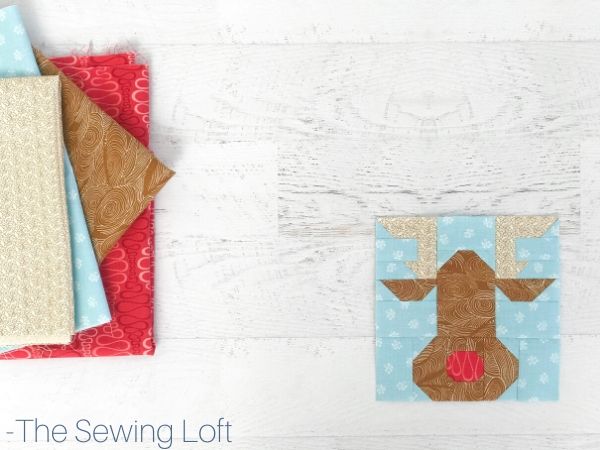 Materials & Supply List:
Assorted Scraps: Red, Brown, Tan & Background Prints
*optional buttons for eyes
Even though the Rudolph quilt block is created from simple patchwork piecing, the 6″ block has several small pieces. Some of these pieces are 3/4″ and can be considered difficult to work with. Making this block perfect for the confident beginner.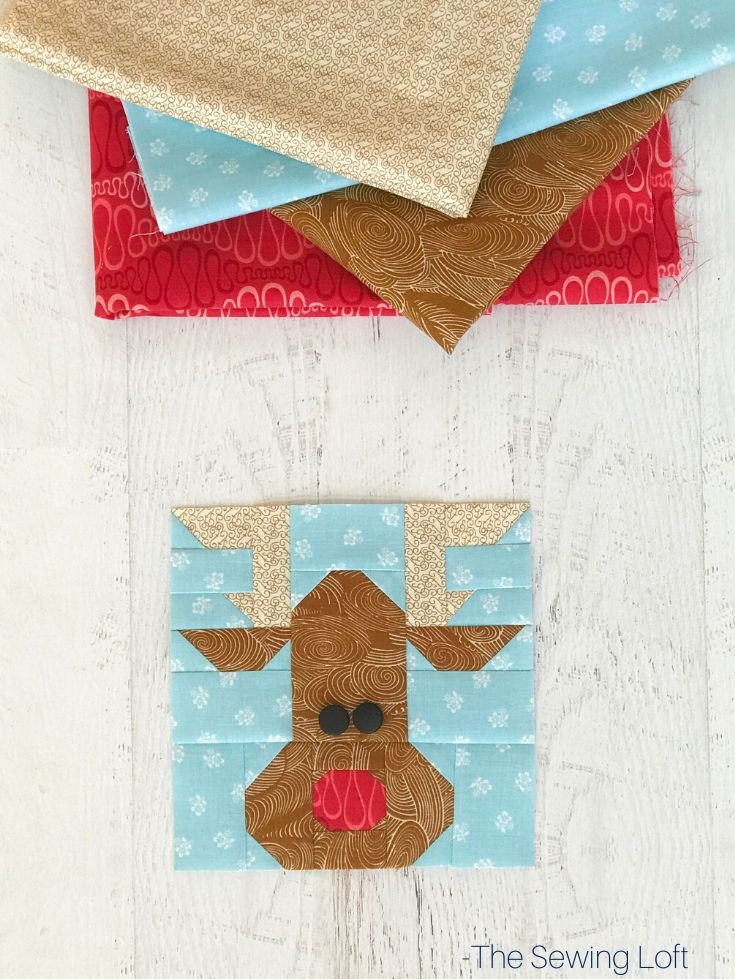 Consider adding button eyes to your Rudolph the Reindeer quilt block after it is set and quilted. The additional trim will add a layer to texture and dimension to help bring your little guy to life.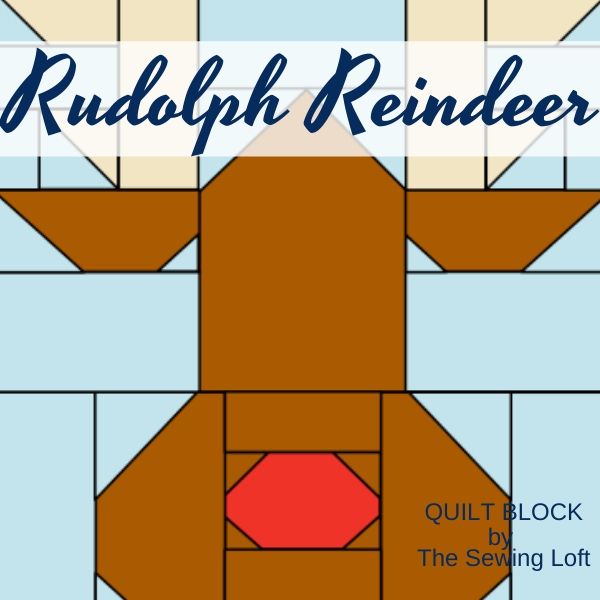 For a limited time, until December 26, 2019, the Rudolph Reindeer quilt block can be added to your library for free. After that, it will be available for purchase in my shop.
Pinnable Rudolph Quilt Block
I know we are all running around doing our last-minute errands for the big day so, even if you don't have time to stitch this block today, be sure to PIN IT to your favorite holiday inspiration board. This way you can find it in a flash next year!