I don't even know where to begin with today's special guest! She has a fantastic class on Craftsy showing you how to create travel organizers, has developed her own line of stablizers to add structure to her patterns and in her free time (cough, cough) hosts some pretty awesome sew alongs on her blog! Allow me to introduce Annie Unrein.
Take it away Annie-
Hello! I'm Annie from ByAnnie.com. I write patterns and developed the product ByAnnie's Soft and Stable to give stability and structure to purses, bags, and other projects that need a little support.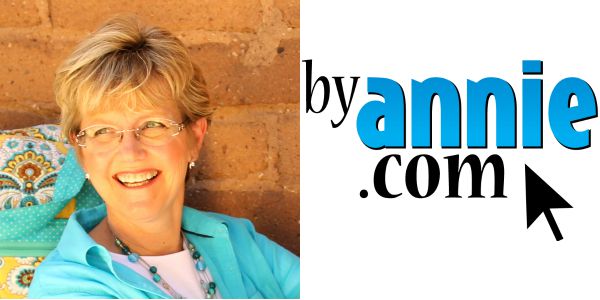 My daughter-in-law Gloria actually came up with the idea behind A Pencil Case for Lola, as she wanted a quick project for her niece. This project is sure to be a hit with kids for carrying pencils, small toys, or treats. Not only that, but is just as gladly received by sewing enthusiasts for carrying small projects and notions.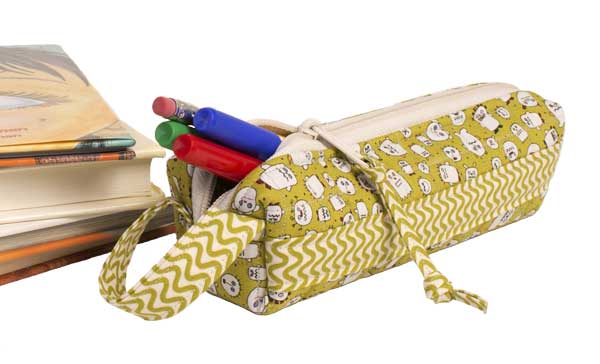 The project is really easy to customize. Although my pattern originally called for a 9" x 12" piece of contrasting fabric, it would be fun to use different fabrics for the carrying strap, binding, and border piece. There really is an endless amount of possibility using your stash!
This project calls for a zipper, but did you know that you can use zipper scraps, too?! I like to use zippers longer than called for in patterns. This not only makes it easier for me to sew in a zipper (as the length extends and I can avoid the stops) but I can use the leftovers for a new zipper, saving me money in the long run. Just purchase a zipper pull in the same size as your zipper tape (bonus — you can mix up colors!). We like using #4.5 zippers because the zipper tape is wider, the pulls are longer, and the teeth are more durable. Whatever you prefer, be sure the sizes match or the pull won't fit. I have more tips and tricks for getting more out of your zippers here.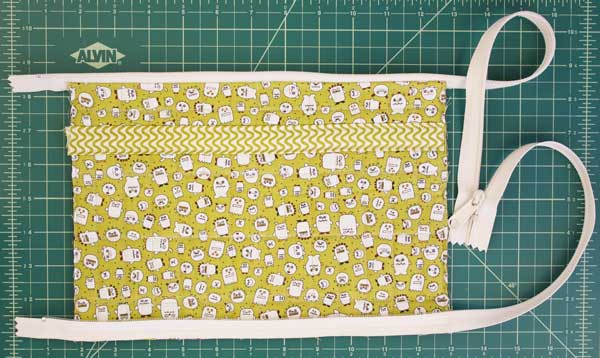 This free pattern is accompanied by a complete in-depth photo tutorial on my blog.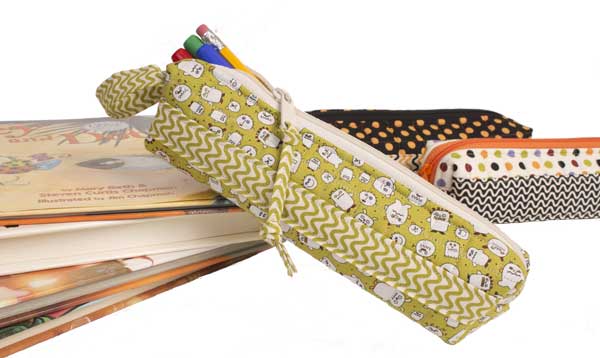 Can't wait to see what combinations everyone comes up with on this quick sew!
Thanks so much for this sweet project Annie! It's perfect for turning leftover fabric bits into something useable for everyday.

Hello! Are you new here?

Do you want to learn more about sewing? If so, be sure to sign up for our newsletter HERE and never miss a stitch! Daily Sewing Tips, Everyday Projects and Fantastic Inspiration delivered straight to your mailbox!

Bonus– free download with newsletter sign up.

Feel free to connect with me on Facebook, Pinterest, or Instagram.  I look forward to getting to know you and stitching up a storm together!